It's easy to classify countries at distance.  Hot/cold.  High/low-income.  From far away, it's OK, but up close – as the Clueless truism goes – it's a big old mess.
Particularly when it comes to income.  In the last twenty years, classified and classifications have drifted apart.  Today, more than 70 percent of the world's poor don't live in officially 'poor' countries.  They live in middle-income countries, where the top line metrics speak to increasing health and wealth but the reality is much more unevenly spread.
So when it comes to initiatives working to improve quality of life for populations worldwide, you can look to your global grants, your government aid – but much more exciting are those flourishing organisations and individuals around the world who know their country, care about their people and have the capacity to make an enormous difference.
Take WPP-Scangroup, a multi-million dollar business providing advertising, marketing and communications services across Africa.   The company is based in Nairobi and led by Kenyan CEO Bharat Thakrar, who skipped university in favour of starting his own agency  in 1982 and never needed to look back.
Bharat was introduced to Lifebox last year, and we are enormously pleased to look back – and ahead! – at what we've achieved together so far, and what is still to come.
WPP-Scangroup is working with Lifebox to supply 300 oximeters and spare probes to hospitals across Kenya over the next three years, and to support the training and education that will ensure the equipment makes a long-term difference.
The first phase of the workshop took place last month, at the Kenyan Society of Anaesthesiologists (KSA) annual meeting in Nakuru, Rift Valley.  Anaesthesia providers from 80 district hospitals around the country were invited to attend a full day of Lifebox training.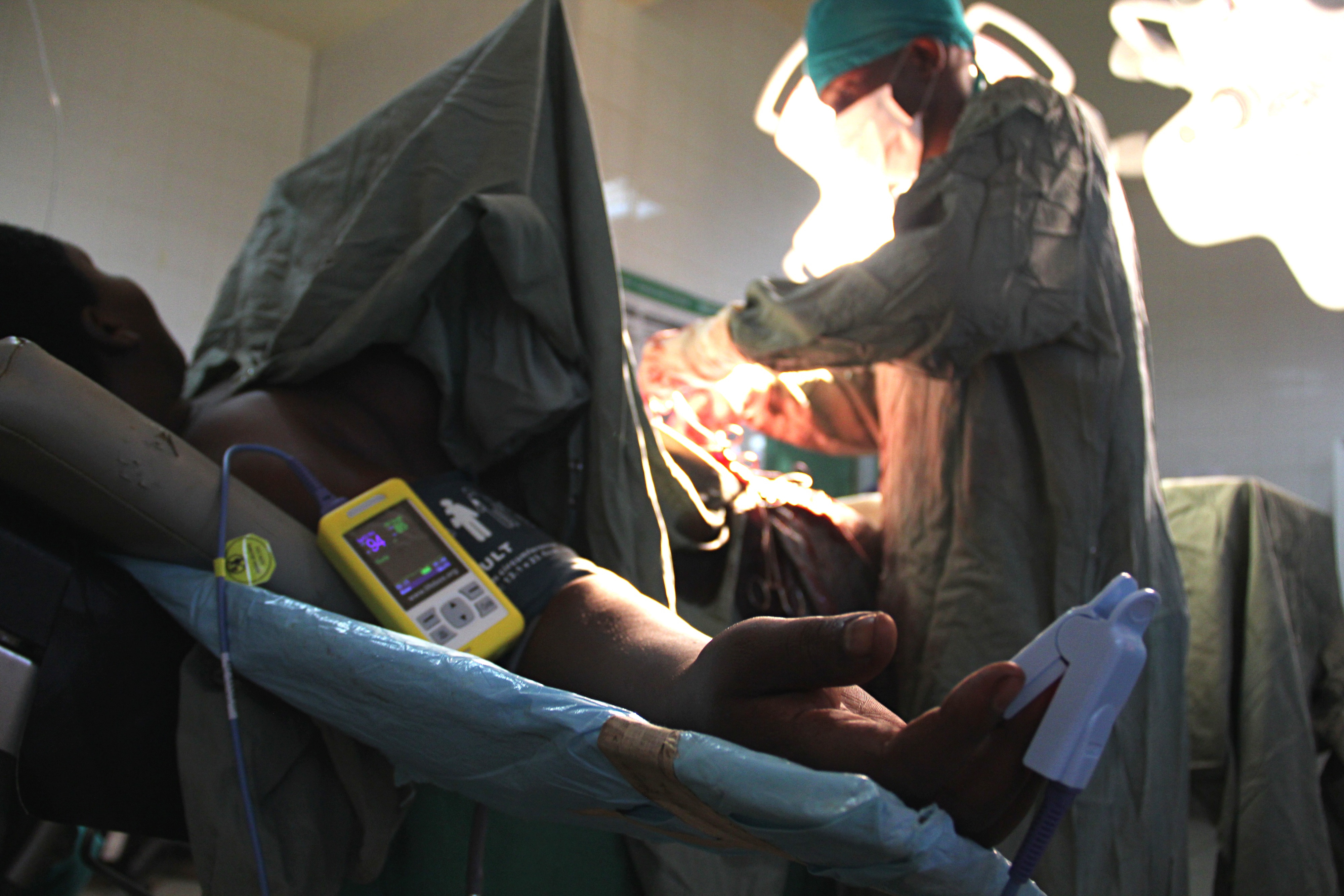 The faculty was led by Kenyan anesthesiologists, who introducing the oximeters and the WHO Surgical Safety Checklist to their anaesthesia colleagues.  And the impact on safe surgery in hospitals across the country – on the well-being and capacity of healthcare workers, on patients for whom a safe operation is their last chance at life and livelihood – is immense.
"It went very well indeed, if I may say so myself…" Dr David Misango, one of the faculty members told us.  (Patient safety isn't something to be shy – or modest – about.)
"I think this has made the greatest impact of all the projects undertaken," said Dr Idris Chepoke, an anaesthetist in Nakuru.  "It will make a very big impact on patients safety.  It has reached out to everybody's heart."
A reporter recently introduced Bharat Thakrur as a CEO who "always holds the lift for colleagues."   We've never been in an elevator with him, but think that's a lovely analogy to expand.
Safe surgery is all too often a closed door for those in desperate need of it.  Working with Lifebox and colleagues at the KSA, Scangroup has taken the opportunity to provide the training, the equipment, the support to let more people in.  We're very thankful.
This project will save lives, and we're so excited to be a part of it.
As Dr Wangui Thang'a, another member of the faculty, says, and says it best (with such a smile):