Governance
The Lifebox Global Governance Council brings together decades of clinical, research, and resource management experience to govern Lifebox's global team and safer surgery vision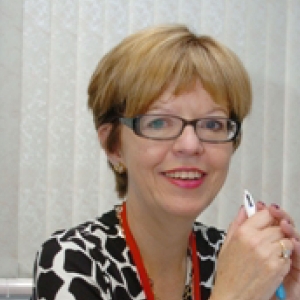 Chair - Pauline Philip, DBE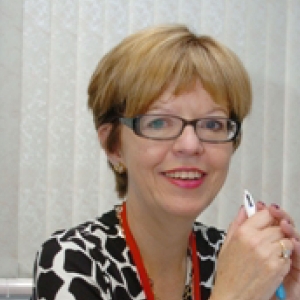 Chair - Pauline Philip, DBE
Pauline Philip, DBE is a nurse by background with an international track record in patient safety and is currently serving as Chair of Lifebox's Global Governance Council. Pauline was Director for Patient Safety at the World Health Organization (WHO) where she led the WHO's efforts to develop global guidelines on hand hygiene and surgical safety, including the development of the WHO Surgical Safety Checklist as part of its 'Safe Surgery Saves Lives' program. Pauline currently serves as National Director for Emergency and Elective Care for NHS England, where she has been in post since 2015. Prior to this she was Chief Executive of Luton and Dunstable University Hospital Foundation Trust in the United Kingdom. Pauline previously served as Vice-Chair of Lifebox's Global Governance Council and was made an Honorary Dame Commander of the Order of the British Empire (DBE) in the 2017 Special Honours list.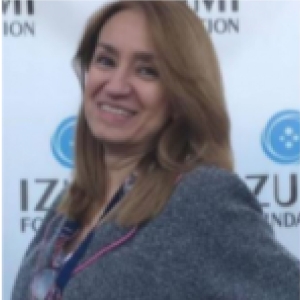 Susana del Carmen Abrego Tobar, MD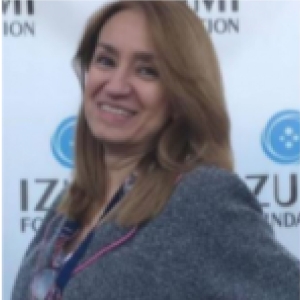 Susana del Carmen Abrego Tobar, MD 
Susana del Carmen Abrego Tobar, MD is a pediatric anesthesiologist and Head of Anesthesia at the Benjamin Bloom's Children Hospital in San Salvador, El Salvador's leading children's hospital and Professor of Anesthesiology at the National University of El Salvador. Dr. Abrego serves as President of El Salvador's Anesthesia Society – the Asociación de Médicos Anestesiólogos de El Salvador (AMAES) – which is a member of the World Federation of Societies of Anaesthesiologists. Dr. Abrego is also an active member of the Confederación Latinoamericana de Sociedades de Anestesia (CLASA), the network of Latin American anesthesia societies.
Dr. Abrego has served as Lifebox regional lead in Central America for the last four years, developing and implementing Lifebox programs across the region including pulse oximetry and the Surgical Safety Checklist. She is also a lead trainer for the Lifebox Surgical Safety Checklist workshop and the COVID-19 Surgical Patient Checklist Train-the Trainer workshop.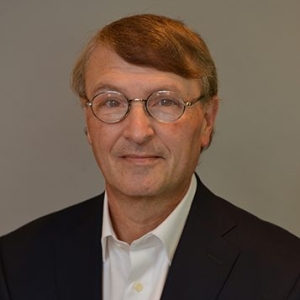 William Berry MD, MPA, MPH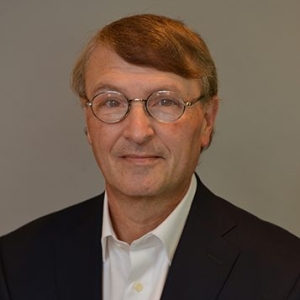 William Berry MD, MPA, MPH 
William Berry MD, MPA, MPH serves as the Strategic Advisor to the Chief Medical Officer and as Associate Director of Ariadne Labs. In 2012, together with Dr. Atul Gawande, he co-founded Ariadne Labs and served as Chief Medical Officer for its first five years. He also created the Lab's Implementation Platform and served as its director. He began working with Dr. Gawande in 2005 and initially served as the Boston Project Director of the WHO Safe Surgery Saves Lives Program. Dr. Berry is a retired cardiothoracic surgeon with interests in patient safety and implementation in healthcare.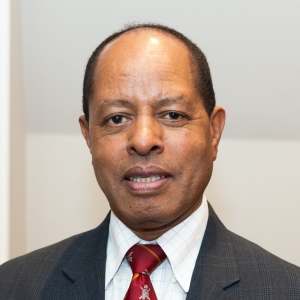 Professor Miliard Derbew, MD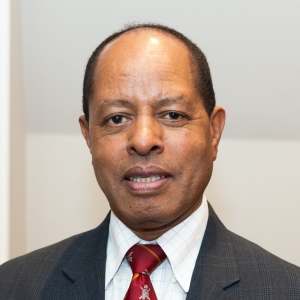 Professor Miliard Derbew, MD
Professor Miliard Derbew, MD is a passionate medical educator, surgeon, and global health leader, dedicated to improving the capacity of medical and academic systems. He has nearly 30 years of experience in the health and education systems, having served as a medical doctor, hospital administrator and clinic owner, professor, dean, university vice president and researcher, and global health activist. He currently serves as Chief Executive Officer and Consultant Pediatric Surgeon at King Faisal Hospital Rwanda and is Global Ambassador of the Smile Train-Lifebox Safe Surgery and Anesthesia Initiative.
Previously, Professor Derbew served as Professor of Pediatric Surgery at Addis Ababa University in Ethiopia, a department he founded to ensure the continuation of surgical education for the next generation. He is a Fellow of the Royal College of Surgeons, the American College of Surgeons, and a Founding Fellow of College of Surgeons of East, Central and Southern Africa (COSECSA).
Professor Derbew has served in prominent leadership roles, including as an Executive Board Member of Lifebox, Vice President of Alliance for Surgery and Anesthesia Prevalence, COSECSA President and Vice President, and President of the Surgical Society of Ethiopia. He has published over 70 peer-reviewed scientific articles and is a distinguished member of several professional associations, including the Surgical Society of Ethiopia, the Ethiopian Medical Association, and the Pediatric Society of Ethiopia. Professor Derbew holds an M.D. and post-graduate degree in surgery from Addis Ababa University, as well as training in pediatric surgery from Tel Aviv University, Israel, and University of Toronto, Canada.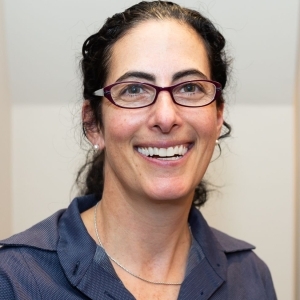 Faye Evans, MD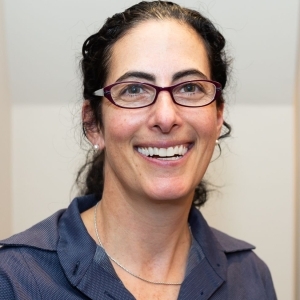 Faye Evans, MD
Faye Evans, MD is an anesthesiologist in the Department of Anesthesiology, Critical Care & Pain Medicine at Boston Children's Hospital and an Assistant Professor in Anesthesia, Harvard Medical School and sits on the U.S. Lifebox Board. Dr Evans earned her MD from the Emory University School of Medicine in 1998 and completed her anesthesia residency at Emory University in 2004 where she also finished a combined Fellowship in Pediatric and Pediatric Cardiac Anesthesia in 2008.
She is the current Chair for the SPA-Global Committee for the Society for Pediatric Anesthesia, a Board member of the Global Initiative of Children's Surgery (GICS), a member of WFSA's Education Committee, the Vice-Chair for the ASA's Global Humanitarian Outreach Committee and is on the Medical Advisory Board for Smile Train.
Her global health work currently focuses on improving the quality and safety of anesthesia in the low-resource setting through education and advocacy. She has been involved with a variety of educational initiatives including participating with the CASIEF teaching program in Rwanda, the University of Nairobi Pediatric Anesthesia fellowship in Kenya, the Safer Anaesthesia from Education (SAFE) Paediatric Course.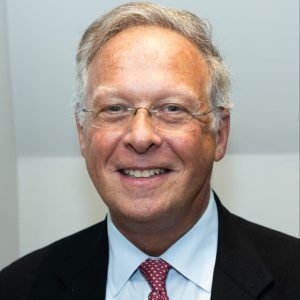 Alexander Hannenberg, MD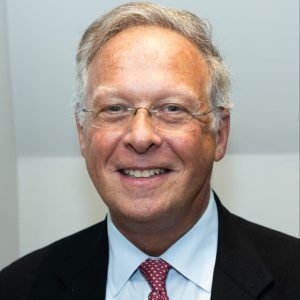 Alexander Hannenberg, MD
Alexander Hannenberg, MD, is past president of the American Society of Anesthesiologists (ASA) and served as its inaugural Chief Quality Officer. Dr. Hannenberg practiced anesthesiology and is Founder, Past President and a Trustee of the ASA Charitable Foundation. He is a member of the Faculty at the Institute for Healthcare Improvement and has served on the Board of the Anesthesia Patient Safety Foundation. He is now a Faculty member in the Safe Surgery program at Ariadne Labs.
He has been honored for his work with the ASA's highest honor, the Distinguished Service Award, and was elected an honorary member of the Association of Anaesthetists of Great Britain & Ireland.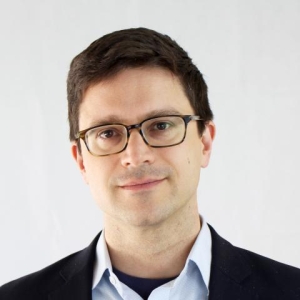 Alex Haynes, MD, MPH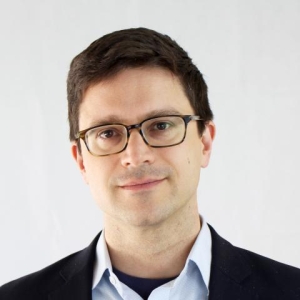 Alex Haynes, MD, MPH
Alex Haynes, MD, MPH is a practicing surgical oncologist with a focus on melanoma and soft tissue sarcoma. He was a part of the original team that worked with the WHO to develop the Surgical Safety Checklist. In 2009, he authored the landmark New England Journal of Medicine article which showed that the Checklist reduced morbidity and mortality rates. He has been involved in efforts of Checklist implementation and adaptation in settings as varied as South Carolina, Scotland, Rwanda, and Moldova.
Dr. Haynes is the Inaugural Associate Chair of Investigation and Discovery and an Associate Professor in the Department of Surgery and Perioperative Care at Dell Medical School at The University of Texas, Austin. He is charged with developing the research strategy for the department.
Prior to this, Dr. Haynes was an Associate Professor of Surgery at Harvard Medical School at Massachusetts General Hospital, and served as the Director of the Safe Surgery Program at Ariadne Labs.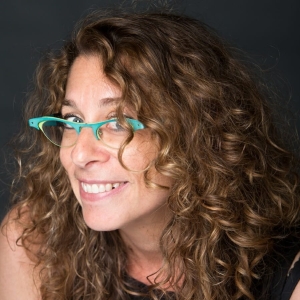 Deborah Lotterman, MA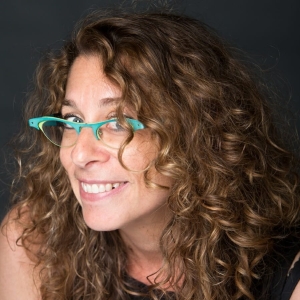 Deborah Lotterman, MA
Deborah Lotterman, MA sets the creative direction for precisioneffect overseeing creative, clinical and operations across the agency. Her creativity and strategic thinking has led the agency in translating technological innovations into powerful campaigns that speak emotionally to clinicians and consumers. Clients depend on Deborah to bring energy and novel thinking to workshops, presentations and strategic discussions. Her unique understanding of clients' needs stems from over 20 years in healthcare marketing.
Deborah earned a Bachelor of Arts in English from Towson University, a Master of Art in Professional Writing from Emerson College, and also holds a degree in culinary arts.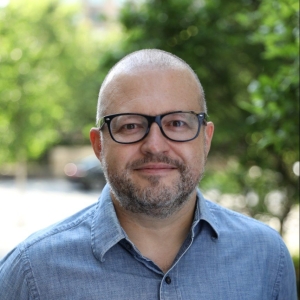 Andreu Maldonado Segler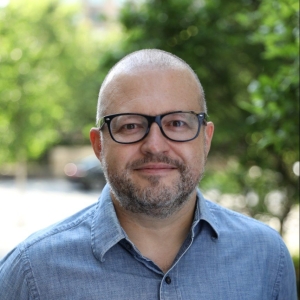 Andreu Maldonado Segler
Andreu has extensive experience in non-profit finance, operations, management, and leadership. He currently serves as Deputy to the Secretary General of Médecins Sans Frontières (MSF).
Andreu first worked with MSF as a finance coordinator during Angola's civil war in 1996 and went on to work in Kenya, Somalia, and Honduras, before joining MSF's office in Barcelona, Spain, as Operational Finance Coordinator.
After several years working in the private health sector in Spain, Andreu rejoined MSF in the US in 2006 and went on to become Finance Director at both MSF in Spain and the US, where he also held the role of Director of Internal Operations before joining MSF International in his current role.
Andreu has a degree in economics and an MBA from Escuela Superior de Administración y Dirección de Empresas (ESADE), Barcelona, Spain, as well as an Executive Certificate in Nonprofit Leadership from Harvard Kennedy School.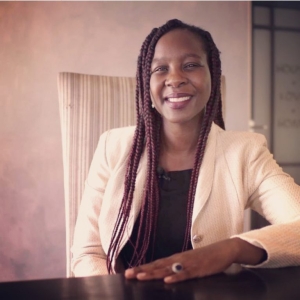 Professor Salome Maswime, MD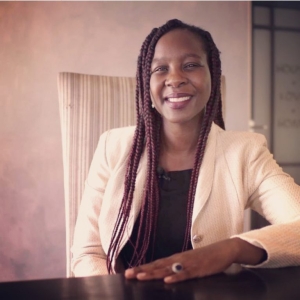 Professor Salome Maswime, MD
Salome Maswime is a Full Professor and the Head of the Global Surgery Division at the University of Cape Town; and an Obstetrician and Gynecologist. She is a World Economic Forum Young Scientist; a member of the Academy of Science South Africa, and a Next Einstein Fellow. She is the vice-President of the Women in Global Health South Africa; and President of the South African Clinician Scientists Society, and board member and research chair of the Health Systems Trust in South Africa. After specialising she completed her MMED and PHD in Obstetrics and Gynaecology. She did a postdoctoral research fellowship at the Massachusetts General Hospital and Harvard Medical School. She is a section editor of the Plos Global Public Health Journal. She has served in many international committees and boards, as a technical expert and as an advisor, including the Advisory Group of CLEAN-CS – Lifebox's research study to reduce surgical infections following cesarean delivery. She has received numerous awards for her research contribution to maternal health, including the trailblazer and young achiever award by the President of South Africa in 2017.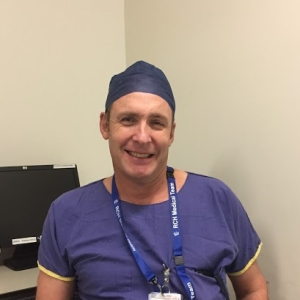 Rob McDougall, MBBS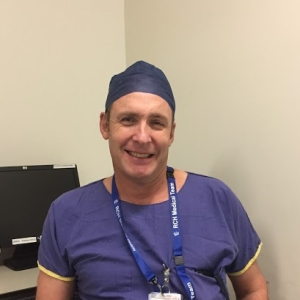 Rob McDougall, MBBS
Rob McDougall, MBBS is a specialist pediatric anesthesiologist and Deputy Director of the Department of Pediatric Anesthesia and Pain Management at the Royal Children's Hospital, Melbourne. He is a Clinical Associate Professor in the Department of Pediatrics, University of Melbourne. He completed an eight-year term on the Council of the World Federation of Societies of Anaesthesiologists (WFSA) in 2016. Dr. McDougall is currently Senior Editor, Global Health Section of Anesthesia & Analgesia and an external examiner for the Fiji National University.
Dr. McDougall has extensive experience in education in anesthesia and resuscitation in Asia and Australasia and is a former trustee of the Primary Trauma Care Foundation. He has been involved with Lifebox as a volunteer since its inception and is an active member of Lifebox Australia – New Zealand (Lifebox ANZ) where he has helped to raise funds through the Australian anesthesia network for work throughout the Pacific – Asia region.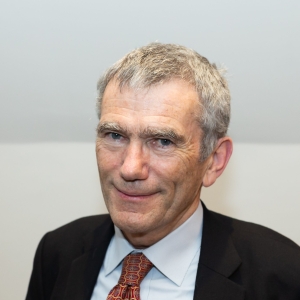 Alan Merry, MB, ChB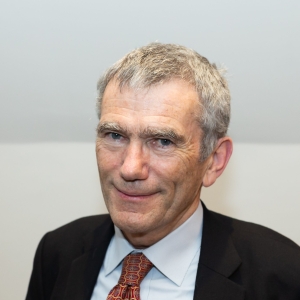 Alan Merry, MB, ChB
Alan Merry, MB, ChB is a Professor in the Department of Anaesthesiology at the University of Auckland. He has recently retired from clinical practice. His previous roles include Deputy Dean, Faculty of Medical and Health Sciences, University of Auckland and Chair of the Board of the NZ Health Quality and Safety Commission. His books, book chapters and papers in peer-reviewed journals reflect interests in human factors, patient safety, global health and simulation. He is an Officer of the New Zealand Order of Merit and a Fellow of the Royal Society of New Zealand.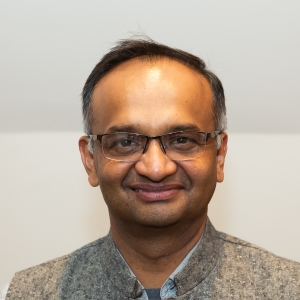 Professor Nobhojit Roy, MD, MPH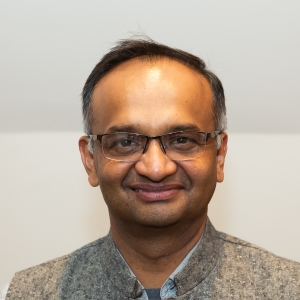 Professor Nobhojit Roy, MD, MPH
Professor Nobhojit Roy, MD, MPH trained as a General and Trauma surgeon in Mumbai, India and the U.K. and is currently a Health systems adviser to the Government. He also holds a MPH from John Hopkins University and a PhD from the Karolinska Institutet, Stockholm, Sweden with a focus on trauma surgical outcomes and delivering healthcare in resource-poor settings.
Formerly, he was the National Advisor, Public Health Planning and Evidence at the think-tank of the Indian Ministry of Health & Family Welfare at New Delhi. For two decades, he has served as the Professor & Chief of Surgical services for a Universal Health Care scheme covering 100,000 people in suburban Mumbai, India.
His Surgical department at the BARC Hospital (Government of India) is the SEARO region's WHO Collaborating Centre for research on surgical care delivery in low and middle-income countries. He was a Lancet commissioner for Global Surgery and is currently a Lancet commissioner for NCD and Injuries in the poorest billion.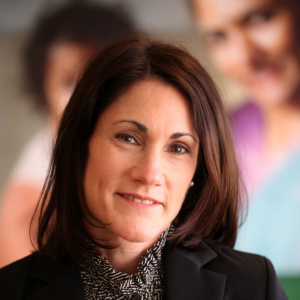 Susannah Schaefer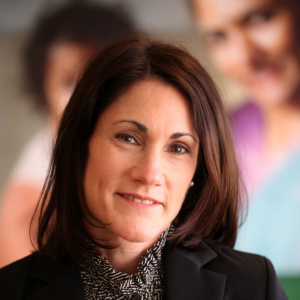 Susannah Schaefer
Susannah Schaefer is Executive Vice Chair, President and CEO of Smile Train, the world's largest cleft lip and palate organization. Susannah joined Smile Train in February 2013, after serving as a member of the organization's Board for over ten years. In her role as CEO, she leads Smile Train's vision to expand access to healthcare and increase local capacity in countries in which Smile Train helps children. During her time as CEO, Susannah led an organizational rebrand, seeded funding for hundreds of thousands of new smiles, expanded cleft surgical training and education programs throughout the world and helped to establish organizational partnerships in Haiti and Rwanda.
Susannah is also a Trustee of Smile Train UK and a Director on the Board of the National Center for Missing and Exploited Children.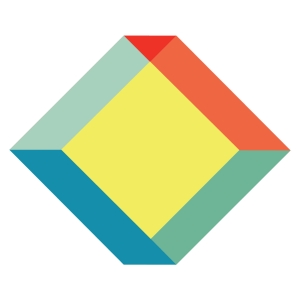 Jason Yeung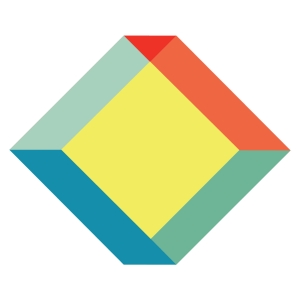 Jason Yeung 
Jason Yeung, MPh is a Managing Director and Portfolio Manager leading the healthcare investing effort on the Morgan Stanley Growth Team Mutual Funds which have a franchise in investing in innovative public & private companies. Jason also serves on the Board of Ariadne Labs, a non-profit joint venture between the Harvard School of Public Health and Brigham & Women's Hospital focused on health system innovation. Jason graduated from Johns Hopkins University, Phi Beta Kappa, with a BA in Pre-Med/International Relations and holds a M.Phil. in International Relations from the University of Cambridge.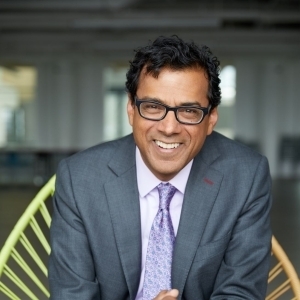 Atul Gawande MD, MPH
Co-founder and Immediate Past Chair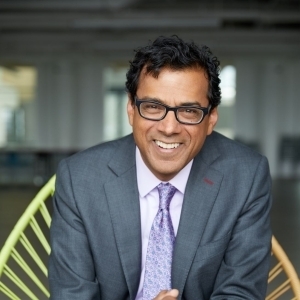 Atul Gawande MD, MPH
Atul Gawande, MD, MPH is a surgeon, writer, and public health leader currently serving as Assistant Administrator of the Bureau for Global Health, United States Agency for International Development (USAID).
Prior to this role, Dr. Gawande was Chair of Lifebox since its founding in 2011 after leading the work of the WHO to develop the Surgical Safety Checklist. He also served as the Inaugural Global Ambassador of the Smile Train-Lifebox Safe Surgery and Anesthesia Initiative. Dr. Gawande served as a surgeon at Brigham and Women's Hospital and was a Professor at Harvard Medical School and the Harvard T.H. Chan School of Public Health. Dr. Gawande was a staff writer for The New Yorker magazine since 1998 and has written four New York Times best selling books: Complications, Better, The Checklist Manifesto, and Being Mortal: Medicine and What Matters in the End. He is the winner of two National Magazine Awards, AcademyHealth's Impact Award for highest research impact on healthcare, a MacArthur Fellowship, and the Lewis Thomas Award for writing about science.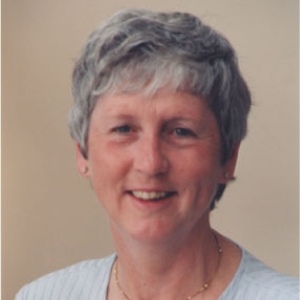 Angela Enright, MB
Emeritus Trustee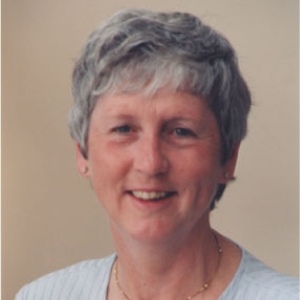 Angela Enright, MB
Angela Enright, MB is a Clinical Professor of Anesthesia at the University of British Columbia and an anesthesiologist for the Vancouver Island Health Authority. Well known both nationally and internationally, Dr. Enright has been widely recognized for her significant humanitarian efforts and contributions to the profession. She received the Officer of the Order of Canada in 2010 and was awarded the Queen's Diamond Jubilee Medal in 2012.
Dr. Enright served as the CAS President in 1994-95. In 2000, she was appointed Chair of the Education Committee of the World Federation of Societies of Anaesthesiologists (WFSA) and in 2008 was elected as President for a four-year term. In 2011, Dr. Enright became heavily involved with the global pulse oximetry project of the World Health Organization in developing educational and training materials and facilitating the formation of Lifebox to purchase and distribute oximeters.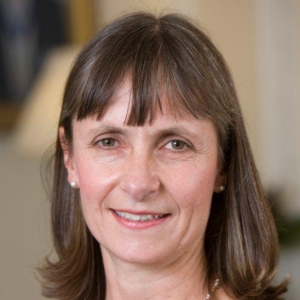 Isabeau Walker, MD
Emeritus Trustee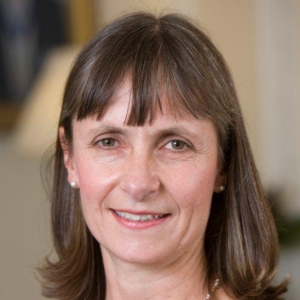 Isabeau Walker, MD
Isabeau Walker, MD worked as a Consultant Pediatric Anesthetist at Great Ormond Street Hospital NHS Foundation Trust in London with special interests in cardiac anesthesia, patient safety, and anesthesia and surgery in low- and middle-income countries (LMICs). Dr.Walker was involved in international work for many years and currently chairs the AAGBI /WFSA 'Safer Anaesthesia From Education' (SAFE) steering committee. She led the development of the SAFE Operating Room course, a multidisciplinary training course for surgeons, obstetricians, nurses and anaesthetists.
Dr. Walker has written widely on a range of anaesthesia topics, and has a number of peer reviewed papers, as well as book chapters and reviews. She is an editor of the book 'Core Topics in Paediatric Anaesthesia' and has held a number of grants to support training and education of anaesthetists in LMICs, and to develop the Lifebox oximeter for use in children under five years in LMICs.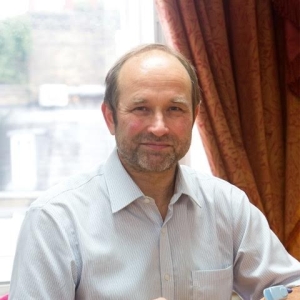 Iain Wilson, MD
Emeritus Trustee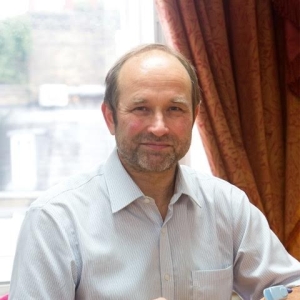 Iain Wilson, MD
Iain Wilson, MD worked as a Consultant Anesthetist and Past President of the Association of Anaesthetists of Great Britain and Ireland (AAGBI). He was a member of the Council of the World Federation of Societies of Anaesthesiologists in 2004-16. In 2011 he was one of the founding Trustees of Lifebox, an NGO set up to improve the use of pulse oximeters in low and middle countries in combination with training focussed on the WHO Surgical Safety Checklist.
During his training he worked in the Royal Air Force and also as a lecturer in anaesthesia at the University Teaching Hospital in Lusaka, Zambia 1986-8. He has published on a number of subjects including anaesthesia in LMIC, anaesthesia safety issues and was a commissioner in the recent Lancet Commission on Global Surgery. He is an editor of the Oxford Handbook of Anaesthesia – a best selling textbook and when working with the WFSA, initiated the popular Anaesthesia Tutorial of the Week and the WFSA Update in Anaesthesia.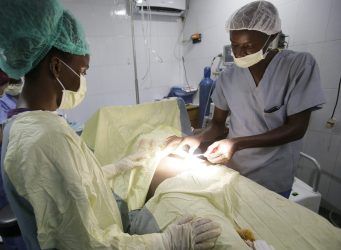 We're a global nonprofit tackling the unsafe surgery crisis