A view from BeyondBORDERS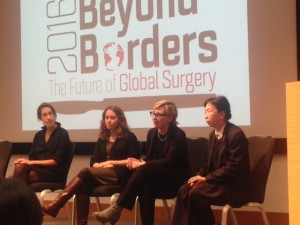 I have to say that the conference was an experience beyond all my expectations. I was impressed by the high quality of speakers and the perfect organization. The range of lectures, panels and workshops kept me focused all day long. I even had the pleasure to be on a panel alongside with Dr Nick Boyd, Mr Andy Leather, Mr Shafi Ahmad, Mr Chris Lavy and Dr Waruguru Wanjau. A student among highly qualified professionals!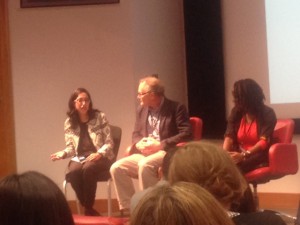 I also met Lifebox, an organization of which I am a big fan. Meeting a representative of Lifebox, speaking about their work and trying the oximeters was really inspiring – it made me realize how much one person can have an impact!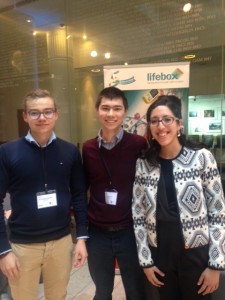 Two months later I can say that the knowledge I have learned and the connections I have made helped me being more involved on global surgery.
Indeed, at the conference, I met with other students from UK but also Belgium and Grenada and we brainstormed ideas about how to be involved in the global effort for more equity in access to surgery. Later on, we came together with other students from all over the world and we formed a group called Incision. Our first action was to organize a social media campaign on the 25th of May (during the World Health Assembly that was taking place in the WHO quarter in Geneva) under the name of Global Surgery Day.
This launched on the Lifebox website and was a huge success. We've been followed by many NGOs and many individuals since, and our hashtag #globalsurgeryday became a must.
If I have any advice for students who want to be involved in the field, it's go and take the first step. Educate yourself, grow your network and take action.