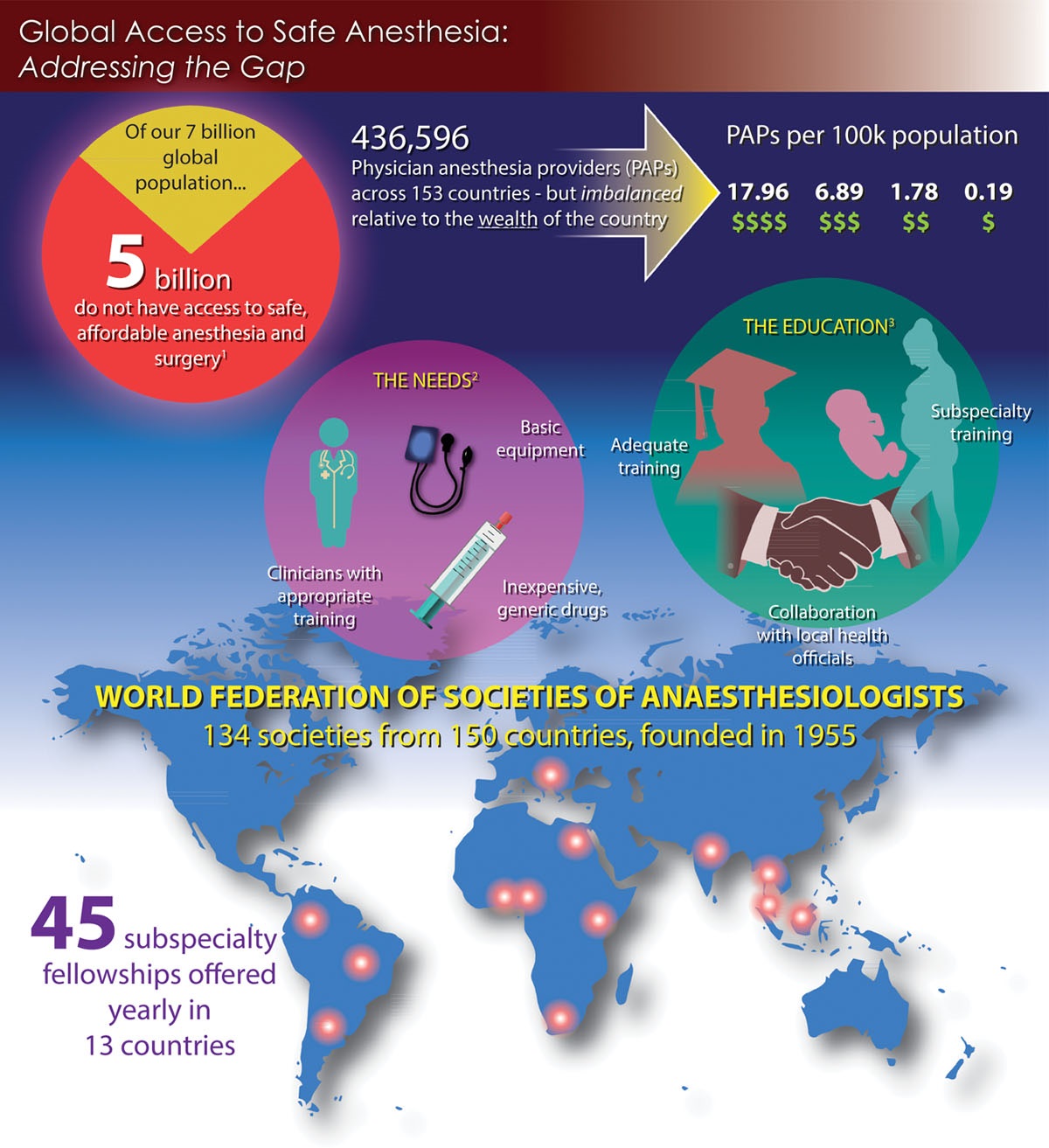 'Anesthesia & Analgesia' shines a global spotlight
"We wanted to bring information and knowledge to the world-wide readership of A&A about anesthesia issues in LMICs," explained Dr Enright.
"Many people would have no idea about the challenges nor about what is being done to address them. We felt it important to include the voices of surgery and obstetrics as well as anesthesia. The whole theme is on the key points from the Lancet Commission – the lack of numbers of anesthesia providers, the challenge of improving their education with illustration from several programmes that have had some success and have been around for years."
With 5 billion people not in reach of safe anesthesia and surgery, A&A's editors bring together a global range of authors to discuss the most pressing barriers to safer, more equitable care. From strengthening the operating room workforce to appropriate training interventions and practical ways of addressing the imbalance in access to pain management, there is a lot to discuss.
And so this week – we will!
Follow us on Facebook, Twitter and Instagram as Lifebox delves into one article each day. We're excited to highlight the important work of our friends and colleagues, the need for further advocacy, and to help amplify the findings of each academic in their quest to improve access to safer anaesthesia and surgery worldwide.
We're thrilled to see these issues brought to the academic forefront, and believe this issue of A&A will provide more exposure and understanding of the complexities of one of the world's greatest healthcare needs.
Click on the link below to watch a video summary of the latest issue: