ASiT stands for safer surgery
ASiT is a longtime friend of Lifebox, committed to safer surgery on a global scale – with recent skills courses in Rwanda and some very exciting news about their upcoming annual congress.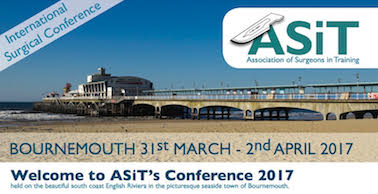 We're delighted to confirm that ASiT is supporting our safer surgery work in Bournemouth this year, with a particular focus on the low-resource setting instrument tray we're scoping out.
Share a picture of your instrument tray with the #MyInstrument #ASiT2017 hashtags – but first, catch up with publicity officer James Glasbey…
Are the current ASiT members more concerned about global surgery than in past years?  
Surgical trainees in the UK are becoming increasingly interested Global Surgery. The concept of surgical public health and the effect that surgical disease has on health systems in high, middle and low-income environments is being increasingly recognised. UK Surgical Trainees are now undertaking more electives and fellowships in Global Surgery, and for the first time applying for funding for Higher Research Degrees (MD/PhD) in Global Surgery.
In light of this, our 2017 ASiT Conference will be host to our first ASiT Global Surgery Course, which will deliver training in the three Bell Wether procedures, and practical tips and frameworks for undertaking work in Global Surgery. ASiT also will hold a main-stage platform session on Global Surgery, and are delighted to welcome Lifebox as our 2017 Conference Charity.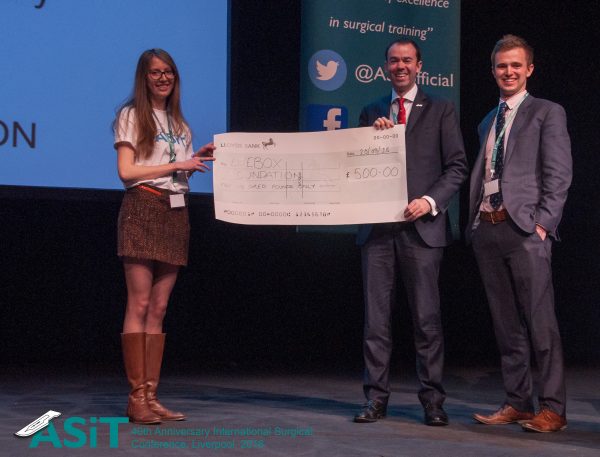 Why do you think this is, and why is it important to you? 
Global Surgery is the study of international public health relating to the provision of safe anaesthesia and surgery. It is important as it is the main pathway to major improvements in the care of surgical patients across the world. Surgical disease is not reversible without surgery, carries a burdensome morbidity, and effects people of all ages, including those of working age, adolescents and children. Surgical disease can therefore impact on a patients social, financial and community wellbeing. Co-ordinated efforts to highlight surgery as a Global Health priority such as the Lancet Commission on Global Surgery have brought this to the forefront.
Why is ASiT supporting Lifebox and the surgical instrument tray scoping project this year?
ASiT have always been supportive of Lifebox, with its aims of improving the safety of surgical patients in austere environments chiming with the ethos of our organization. The surgical instrument tray project in particular is very close to the heart of ASiT.
Cutting Life Trailer from Collaborate: ideas & images on Vimeo.
Are the right surgical instruments really so key to a successful surgery?  
To the surgeon, not having the right instruments can be like losing an arm! Even the  most subtle differences in instruments can lead to them being unsuitable for purpose, and carry potential risk of harm. Nuances such as pressures at which an instrument can be applied, the force at which it continues to hold, and the size, angle and maneuverability of your instruments are all essential to delivering safe surgery. Not having equipment available altogether can delay surgery, increase the risk of complications and mean a poorer outcome for our patients.
Can you share a story – your own experience or anecdote – that illustrates the problems that can occur when you don't have the right instruments? 
I am a trainee in Colorectal surgery, and hope one day to be a laparoscopic cancer surgeon. I will share a story from a recent emergency case within my hospital.
We were preparing for a laparoscopic colorectal resection for a patient with a perforated colonic cancer. She had become increasingly sick over the past 12 hours since her admission. At the same time an elective laparoscopic case was being done in a parallel theatre. Unfortunately, the emergency colorectal resection could not be started as the laparoscopic light and camera stack that we had planned to use was malfunctioning, and showing an unclear image on the screen. The only other stack available was in use next door for the elective case.
In order to safely proceed with the resection, we had to wait for the light and camera to become available, adding hours before the case could be brought to theatre. This delay meant performing the surgery out of hours with skeleton staff, and carried a higher risk of complications for the unwell patient.
Having the right equipment, in enough volume, at the right time are the key ingredients to any safe operation.
What are your hopes for the future of global surgery – where do you see the field in 10 years? 
Over the next 10 years, I hope to see research in Global Surgery expand to better address the complex questions which will improve the delivery of global surgical care. Groups such as GlobalSurg coordinate surgeon-driven, patient-level international data collection allowing real-time monitoring of surgical outcomes across the world.
The group aims to move hypotheses generated from these studies into prioritisation cycles, which will allow investigators from low-and middle-income countries to select priority topics for research, and design high-quality, randomised trials to address these topics. Most guidelines in surgery are based on evidence from explanatory trials (i.e. restricted settings, and patient groups) in high-income countries. Research designed by, and focused across low and middle-income countries will provide practice-changing evidence to directly implement into clinical practice.