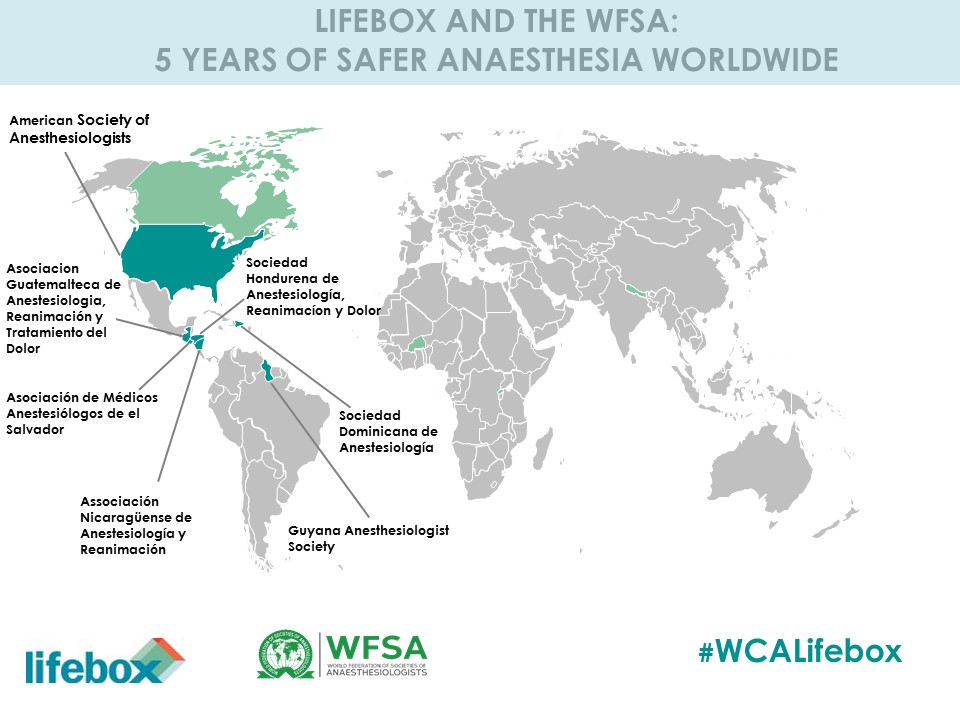 Back to Chicago for ANESTHESIOLOGY 2016
And here we are! Delighted to announce that Lifebox is returning to the Windy City for ANESTHESIOLOGY 2016 later this month. We've been around the world and back (several times!) since our last visit, with safer anaesthesia workshops in more than 100 countries, and 10 million patient lives made safer through our programmes.
American Society of Anesthesiologists (ASA) members have made extraordinary contributions to our work over the years – from giving our chair Atul Gawande a keynote address, engaging young anesthesiologists in competitive philanthropy through the Lifebox Resident Challenge, giving generously through the ASA Charitable Foundation, and spending time, resources and personal commitment to make anaesthesia in Central and South America safer for patients across the entire region.
We're looking forward to catching up with old friends, and making some new ones.
And don't forget to check out our Masterclass programme! Launched in 2014 as an opportunity to talk face to face with friends and experts in global anaesthesia, this popular series is back. Keep an eye out as our preliminary schedule starts coming to life…
Sat, Oct. 22
12:00-12:30

Chad Parvus Teichmann

University of Miami

Developing a Fundraising Project in an Anesthesiology Residency Program
13:00-13:30

Boston's Children's

 

A brief look at airway management strategies in low resourced settings

 

13:30 – 14:00

Penn State

 

Planning and leading a team: in-country training
14:00 – 14:30 

Boston's Children's

Anaesthesia in low-resource settings
Sun, Oct. 23
11:30-12:00

Temple University

ASA and resident education in Ethiopia
12:00-12:30

The Alfred

Anaesthesia for Burns in 10 easy steps
13:30-13:00
Irene Barilles
 Lifebox in Guatemala 
Mon, Oct. 24
12:30-13:00

Addis Ababa University

 ASA Global Scholar 
13:00-13:30

University of Minnesota

What would you do? Ethical Case Challenges and Quandaries of Global Health Work
13:30-14:00

Queen Elizabeth Central Hospital

 ASA Global Scholar
14:00-14:30

Tribhuvan University Teaching Hospital

ASA Global Scholar 

Dilemma of an anaesthetist in a low income country

Tues, Oct. 25
13:00 – 13:30

AAGBI President

AAGBI in Uganda
14:00-14:30

Newton-Wellesley,

Lifebox Foundation

Putting the puzzle together: the components of a national Lifebox programme