Better partners for safer anaesthesia
The AAAC brings together anaesthesia providers from across the continent, and partners from around the world. But what makes a valuable partnership, and what are some concrete steps international groups can take to be most supportive in the next three years?
We asked three incredible champions for safe anaesthesia – Dr Mwemezi Kaino, Head of the Department of Anesthesia and Intensive Care at Kilimanjaro Hospital, Tanzania, Dr Chaibou Maman Sani from Niamey National Hospital, Niger, and Dr Ki Bertille from Charles De Gaulle Paediatric Teaching Hospital of Ouagadougou, Burkina Faso – to take the lead in sharing their experiences of partnering on in-country projects.
Over the course of two hours, delegates worked in groups to review and prioritise their perspectives into three key areas. These came back to us loud and clear:
1. Training. This is a consistent priority, given profound human resources shortages, and relevant at all stages of practice. Fellowships are important for both younger and older providers, abroad and in-country too – and support must go beyond the clinical to recognise the importance of advocacy and leadership too.
2. Appropriate equipment. "We want equipment that is relevant to us," reported one group. "It's important to ensure that basic equipment, like pulse oximetry, is available throughout the country, before moving on to bigger pieces."
3. Biomedical support. "We get a lot of equipment that we cannot maintain," explained one doctor. "We don't want second-hand machines, we want to buy new equipment, available within our country, which can be easily repaired if necessary."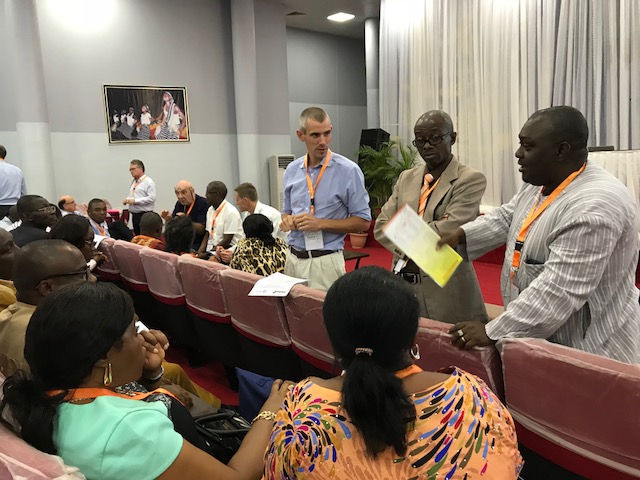 The bottom line? "We all have something to contribute and to benefit from international partnerships, but they don't work automatically," said Kris Torgeson, Lifebox Global CEO. "We need the right people and the right objectives, to make anaesthesia safer for every patient."
With such clear priorities, it can be hard to remember that progress is more often slow and complex. "This is a long-term process that will be achieved only through synchronized partnerships between all stakeholders: national health authorities, anesthesiology and all surgical medical specialties, industry and the patients. " said Dr Miodrag Milenovic, Chair of the WFSA's Education Committee.
But, he concluded, "The session confirmed the general opinion that enthusiasm, unselfish voluntary work and partnership between Lifebox and the WFSA will be helpful to both organizations, as well as our partners, in our global mission."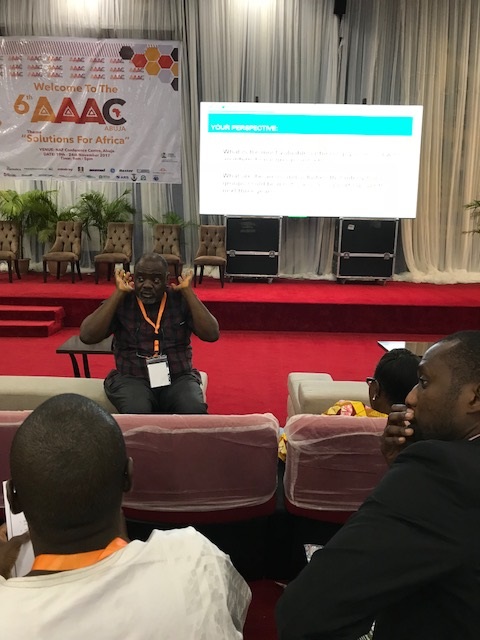 The session also showed how far we can go when we work together – especially when we understand that international cooperation goes both ways.
Professor Olaitan Soyannwo, who helped put pulse oximetry on the WHO Checklist with a powerful and personal argument ten years ago, is a leading example of this.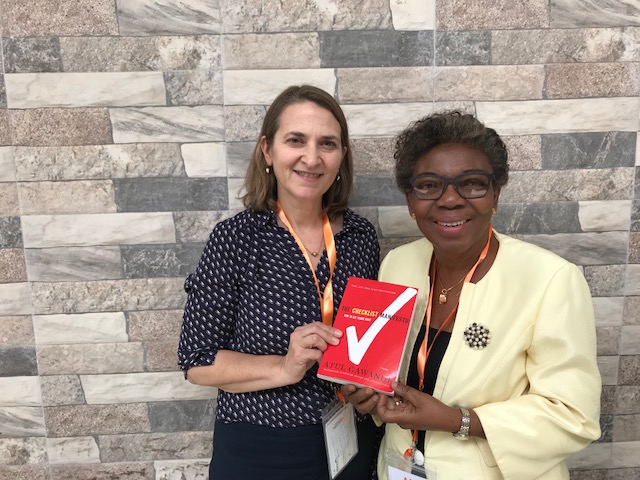 "I'm proud to be a part of the work," she told the group, of her contribution and decision to speak up about realities of unsafe practice on the frontline. "By talking about it, it makes us stronger. As a family, and for our patients."
Dr Gonzalo Barreiro, president of the WFSA, closed the meeting with a sense of history, community, and commitment to the mission. It takes time to move from idea, to project to sustainable reality – but keeping patient safety at the heart of things, it is possible to make a real difference. "Sometimes," he said, "You use your time just saying 'think life' – to help others."