BMJ Holiday Appeal – 2012!
We are thrilled to announce that Lifebox has been selected as the British Medical Journal's holiday charity of 2012.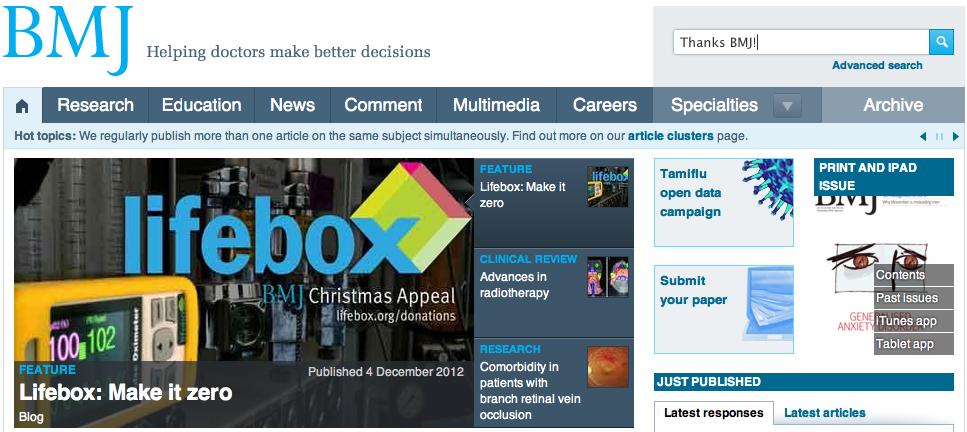 Following the enormous success of last year's appeal, which raised more than £30,000 for Lifebox and put 210 pulse oximeters into operating rooms in need, we are teaming up again with the BMJ to raise awareness and support for surgical safety worldwide.
Over the next few weeks we'll be sharing stories, photos and feedback from the field. We'll introduce you to colleagues from around the world who are now safely monitoring their patients thanks to the generosity of BMJ donors, tell you more about how we work and how we make the best use of your donations, and hopefully start some interesting conversations with you about surgical safety and what we can do to promote it.
Click here to read the first feature article, and find out what we've been up to over the last twelve months.
To learn more about how our mission to close the global pulse oximetry gap fits in to the broader picture of surgical safety click here.
We're grateful to the BMJ for this opportunity and excited to see our friends in print. Look for us on Twitter at #BMJLifebox and do get in touch!