Celebrating five years of safer surgery
The Lifebox 2015 Annual Review is out! And we're so excited to share it with you: a recap of a very busy year, and a celebration of five years of Lifebox.
We've come a long way since we set out on our mission to make surgery safer around the world. From pulse oximetry to Checklist training, research to advocacy, champions to communities, we've worked in more than 100 countries and changed an estimated 10 million lives along the way.
We wouldn't be here without the support of our colleagues, friends and partners around the world. Scroll below to read their inspiring stories, catch up on all of last year's online campaigns, events and press coverage and meet our trustees.
And don't forget to share, tweet and like our report, using the hashtag #LifeboxTurns5, to help us spread the word about our lifesaving work.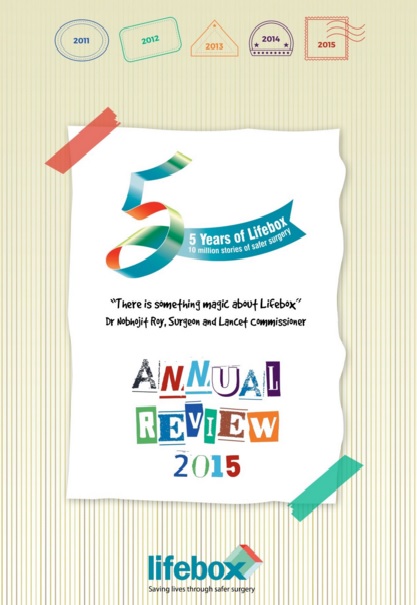 If you have any feedback we would love to hear from you. Email: [email protected]