They might be super fast – but even cheetahs take a break…
Well not our cheetahs! AAGBI's Darren, Josh, Nicola, Paul and Tamlyn, and Lifebox's own Remy will be running through the night on Saturday, to make surgery safer.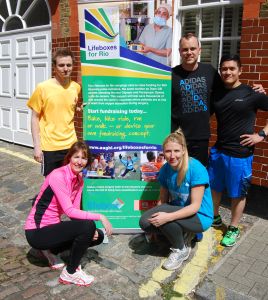 Over 12 hours and 50km, they'll be racing to go the distance and raise money for Lifeboxes for Rio.
When you're settling down to sleep on Saturday, they'll still have a long road ahead to run…