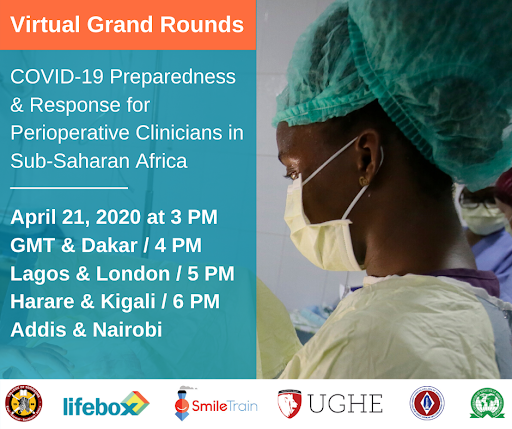 Virtual Grand Rounds: Preparing the Perioperative Ecosystem of Sub-Saharan Africa for COVID-19
On 21 April 2020, Dr. Abebe Bekele of the University of Global Health Equity (UGHE) in Rwanda chaired a webinar of global experts to discuss 'Guidance for Perioperative Preparedness in Sub-Saharan Africa During COVID-19' as published in Annals of Surgery and responded to viewer questions.
CHAIR: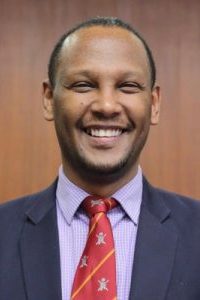 Dr. Abebe Bekele
Dr. Abebe Bekele is general and thoracic surgeon from Ethiopia now based in Kigali, Rwanda, where he is Dean and Deputy Vice Chancellor of Academic and Research Affairs at the University of Global Health Equity (UGHE).
FEATURED SPEAKERS: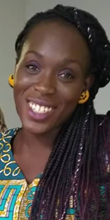 Dr. Nina Capo-Chichi
Dr. Nina Capo-Chichi is a medical doctor, currently taking a break from surgical training to serve as a Program Assistant for Smile Train in Francophone West Africa (Benin, Togo, Burkina Faso) based in Benin. She has also worked with Mercy Ships on implementation of the WHO Surgical Safety Checklist and is a Lifebox Associate Safe Surgery Fellow.
Dr. Mekdes Daba Feyssa
Dr Mekdes Daba is an Assistant Professor of Obstetrics and Gynecology at St Paul's Hospital Millennium Medical College in Ethiopia. Dr. Mekdes is a dedicated clinician and public health specialist with experience in training and research. She has served in various administrative positions in Ethiopia including as current president of the Ethiopian Society of Obstetricians and Gynecologists. She is member and chair of several advisory groups including Chair of the Civil society Advisory Group for UN Women, Ethiopia. She specializes in training focused on reproductive health issues and is a strong advocate for women's health.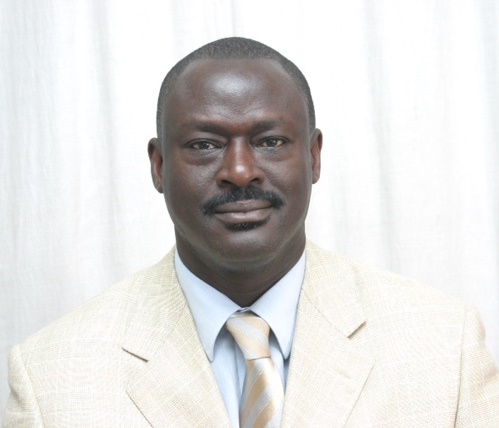 Dr. Serigne Magueye Gueye
Dr. Serigne Magueye Gueye is Professor of Urology at University Cheikh Anta DIOP, Dakar, Senegal and Chair of Urology, Hospital General de Grand Yoff. He is a former Fulbright Senior Scholar, University of Pennsylvania School of Medicine, Philadelphia, PA, USA (2002). Prof. Gueye is an active clinician with a focus on urological oncology, male sexual and reproductive health and urogenital reconstructive surgery. He is a member of the Board of directors of the SIU and President of the West African College of Surgeons (WACS).
Professor Godfrey Muguti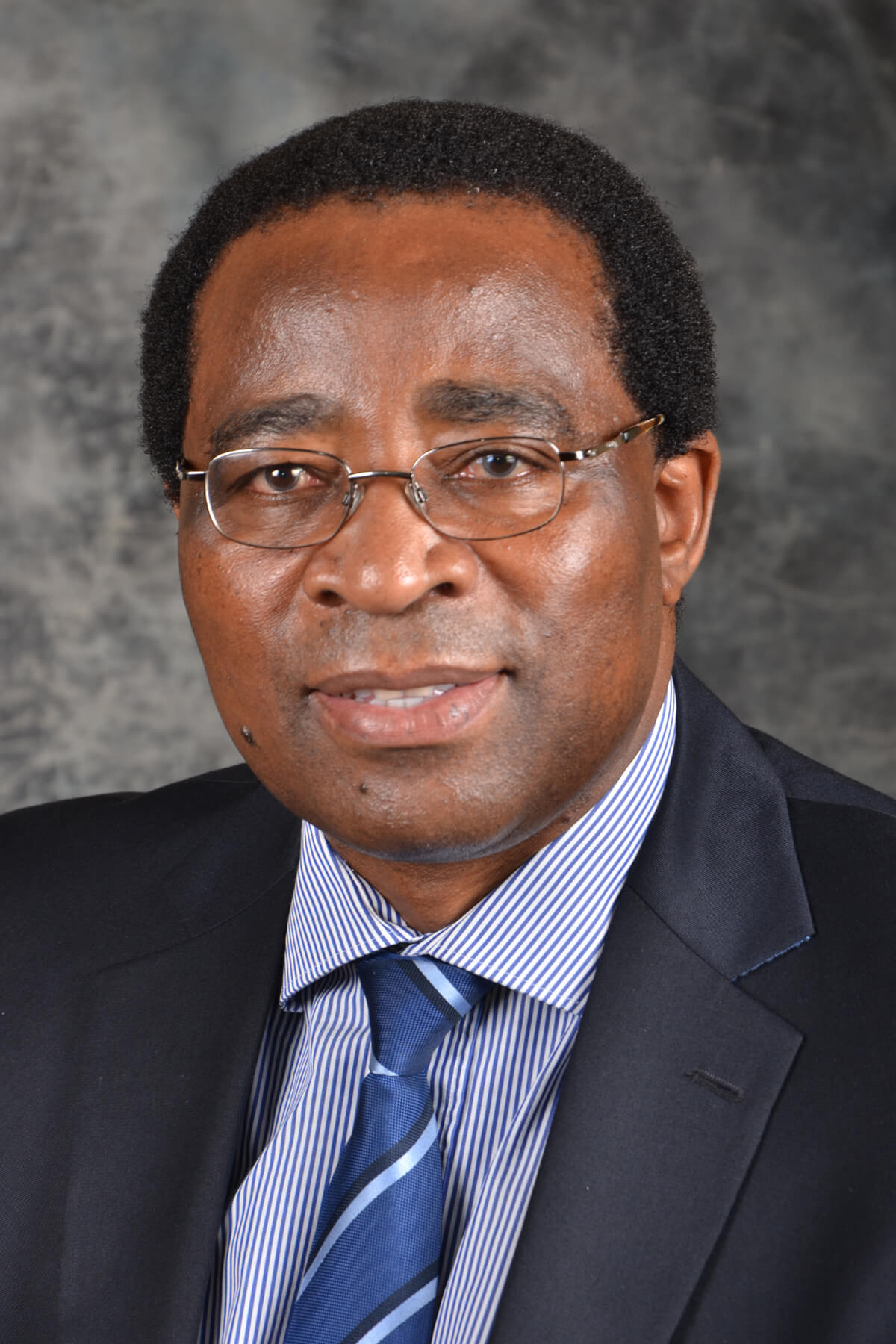 Professor Godfrey Muguti occupies the Professorial Chair in the department of Surgery, College of Health Sciences, University of Zimbabwe. He is also Clinical Professor of Surgery, Stanford University, USA and is a member of the Board of Directors at the Avenues Clinic, Harare, where he is the Medical Director. He was elected President of the College of Surgeons of East Central and Southern Africa (COSECSA) in 2019.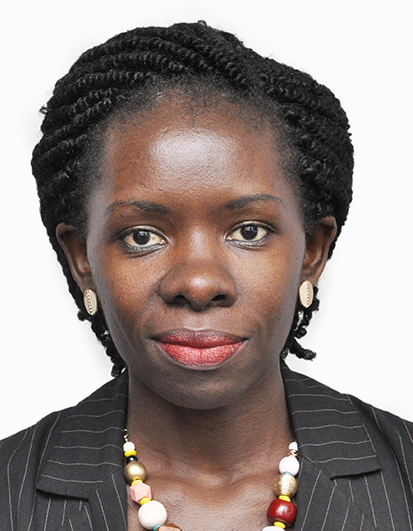 Dr. Mary Nabukenya
Dr. Mary Nabukenya is lecturer at Makerere University College of Health Sciences, and works as an anesthesiologist at Mulago National Referral Hospital in Uganda. She also works closely with the World Federation of Societies of Anesthesiologists (WFSA).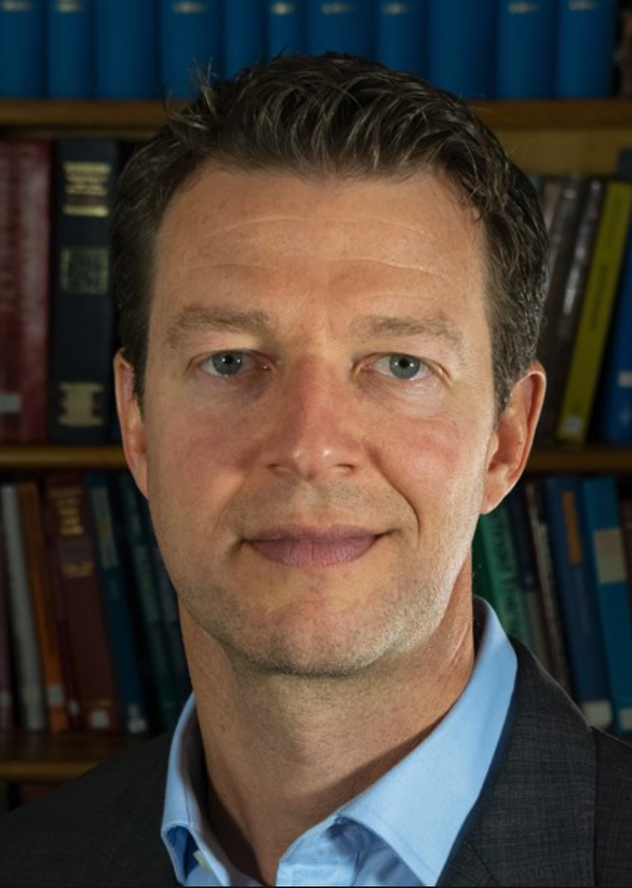 Dr. Thomas Weiser
Dr. Weiser is Lifebox's Consulting Medical Officer. He is a general and trauma surgeon, a surgical intensivist, and an Associate Professor of Surgery at Stanford University Medical Center. His research is focused on evaluating the role surgical care plays in the delivery of health services in resource-poor settings. From 2006-2009 he was part of the World Health Organization's Safe Surgery Saves Lives program which developed the Surgical Safety Checklist. Dr. Weiser served on the Lifebox Global Governance Council.
To stay up-to-date on Lifebox activities like this virtual grand rounds, make sure you subscribe to our newsletter.