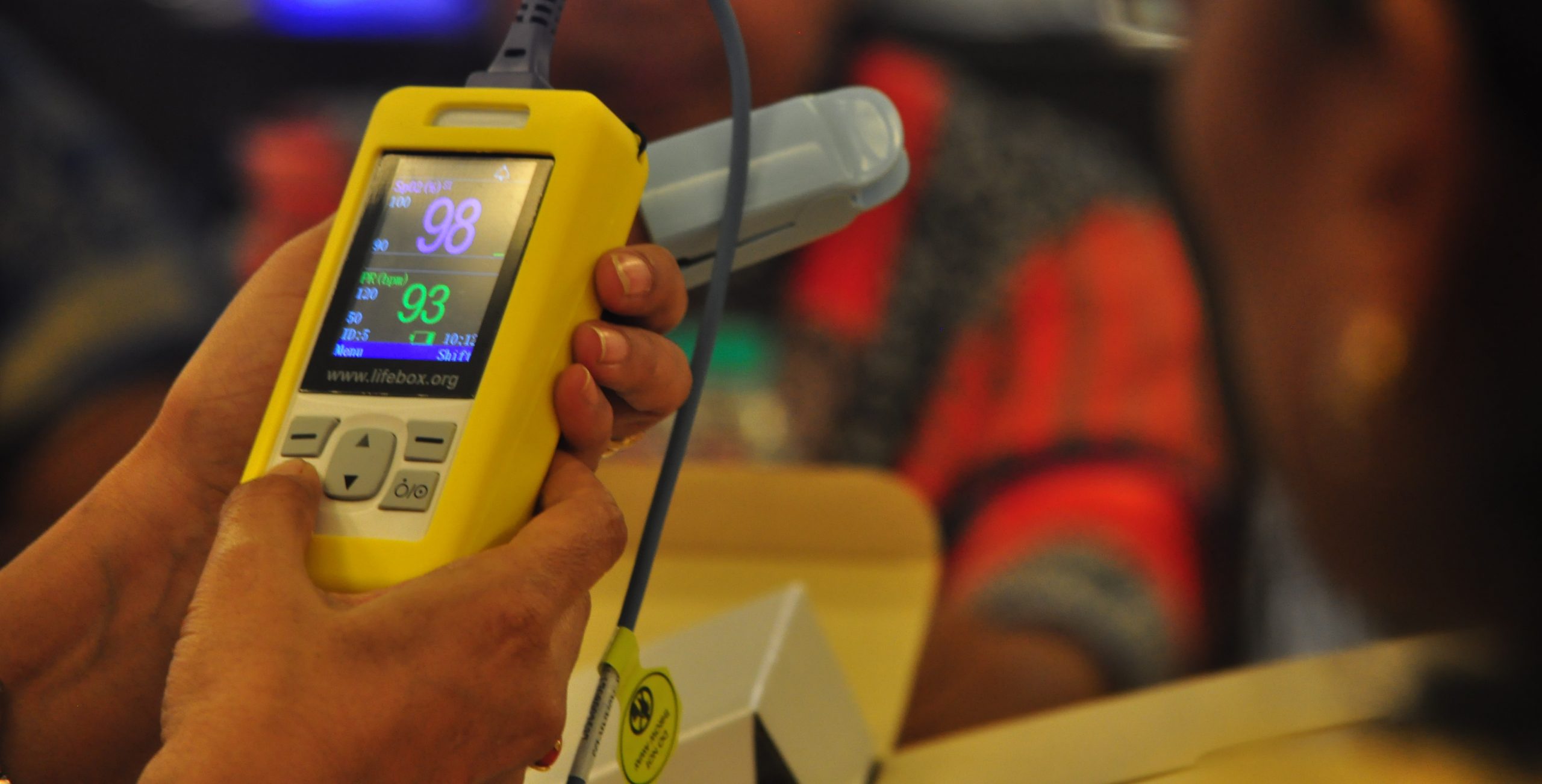 PREVIOUS UPDATES ON LIFEBOX's COVID-19 RESPONSE:
Update April 24: 
VIDEO: Watch a Virtual Grand Rounds: "Preparing the Perioperative Ecosystem of Sub-Saharan Africa for COVID-19"

---
Update April 15:
Lifebox's core objective is to improve the safety of surgery and anesthesia in low and middle-income countries. The healthcare workers we work with everyday are now on the frontlines of the COVID-19 response. In order to support them, Lifebox has rapidly re-focused our tools and training materials to help our partners respond to COVID-19.
Lifebox is working on the COVID-19 pandemic by:
We will continue to keep our partners and donors updated on our COVID-19-related activities as well as our ongoing work on surgical and anesthesia safety.
If you would like to support Lifebox's work, please donate here.
---
Update March 24:
As a global community of healthcare workers and supporters, Lifebox has been affected by the COVID-19 pandemic—we have had to cancel some activities, postpone others, and above all, do everything possible to make sure our staff and partners are safe. At the same time, we have rapidly reoriented our work to do whatever we can to support our surgical and anesthesia team colleagues around the world who are on the front-lines of this unprecedented global health emergency.
We wanted to share the actions we are taking to respond to the COVID-19 pandemic. We also want to ask for your help in achieving these.
Lifebox global team and workshops – First and foremost, we have curtailed travel and postponed plans for workshops and other program activities. All of our team members in the UK, US, and Ethiopia are now working from home. Thank you to those who have sent their well wishes!
Lifebox COVID-19 response
– We know that all of our partners—from anesthesia and intensive care specialists to surgeons, nurses, sterile processing technicians, and hospital managers—are working around the clock to prepare for and respond to COVID-19. The full Lifebox team is doing what we can to help provide our colleagues with whatever tools and strategies we can to support and keep them safe. Currently, we are working on the following priorities:
– Pulse oximeter supply: Knowing that pulse oximeters are critical for diagnosing and monitoring patients with respiratory illnesses, we are working on increasing our supply of pulse oximeters to frontline partners. With long-time partner Smile Train, Lifebox is securing additional pulse oximeters for distribution to Smile Train partner hospitals as soon as possible. We are working with Gradian Health Systems to provide pulse oximeters with ventilators to high-priority countries in Sub-Saharan Africa. We continue to look for additional partners to help us secure and distribute even more pulse oximeters.
– We are calling on all partners around the world who have a Lifebox pulse oximeter to ensure that the device is in the hands of frontline healthcare workers, whether that is in a working OR for emergency patients, in an ICU, on the wards, or at the triage station. The Lifebox pulse oximeter is your tool, please put it to use!
– Working with the Alliance for International Medical Action (ALIMA) and in coordination with the World Health Organization (WHO), we are supporting the development of guidelines on the use of pulse oximeters for triage and management of COVID-19 patients in low-resource settings.
– Together with our colleagues in Ethiopia, the World Federation Of Societies of Anesthesiologists (WFSA), The College of Surgeons of East, Central, and Southern Africa (COSECSA), and The West African College of Surgeons, we are developing resources and guidance for surgical and anesthesia teams on COVID-19 preparedness in Sub-Saharan Africa.
The situation is evolving rapidly. To stay updated on Lifebox's work to support our partners around the world, please make sure to subscribe to our newsletter. We hope you will stay in touch and let us know how we can help or how you might be able to contribute to our efforts—we can be reached at [email protected] regarding all matters related to COVID-19.
Wishing health and safety to you, your family, and our global community,
Kris Torgeson, Global CEO, on behalf of the entire Lifebox teamDr. Atul Gawande, Chair, on behalf of the entire Lifebox Global Governance Council
---
Quick Links