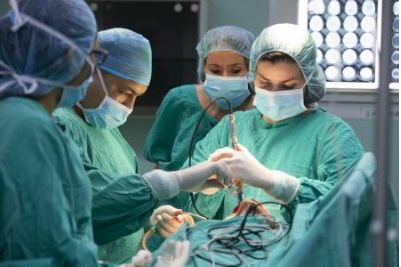 Transformational Dialogues Towards Decolonizing Global Surgery
Held on 19 November, members of the global surgery community met to discuss and share experiences on the key contemporary issues of neo-colonialism in global surgery and actionable goals that can be taken to address this. This session was held by an informal coalition of individuals, organizations and institutions in the global surgery community. Watch the recording here.
If you would like to be added to the informal coalition that meets bi-weekly to discuss these issues in the global surgery and anesthesia community, please email [email protected] to be added to the list.
SPEAKERS: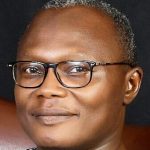 CHAIR
Professor Emmanuel Ameh is Chief Consultant of Pediatric Surgery at the National Hospital in Abuja, Nigeria. Professor Ameh is Chair of the Global Initiative for Children's Surgery (GICS) and Vice Chair for the West African College of Surgeons Surgical Plan Committee. He is co-editor of "Pediatric Surgery: A Comprehensive Text for Africa," and is Chair of the National Surgical, Obstetric, and Anaesthesia Plan Committee for Nigeria. He has worked as the lead of the workforce, training, and education working group for the Lancet Commission on Global Surgery.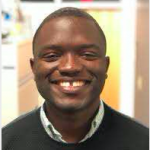 Desmond Jumbam is a Cameroonian health policy consultant based in Accra, Ghana currently working for the cleft NGO Operation Smile where he leads on health systems strengthening programs and health policy and advocacy engagements. He also leads research projects specifically focused on implementation science and health financing for surgical care in LMICs. Mr. Jumbam was previously a health policy analyst with the Program in Global Surgery and Social Change at Harvard Medical School where he led and advised on the development of National Surgical Obstetric, Obstetric and Anesthesia Plans in several countries. Mr. Jumbam holds a Master of Science in Global Health from the University of Notre Dame and a Bachelor of Arts in biological sciences from Taylor University.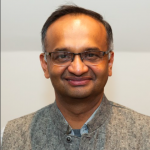 Professor Nobhojit Roy is a General and Trauma surgeon in Mumbai, India and the U.K. and is currently a Health Systems Advisor to the Government. He holds a MPH from John Hopkins University and a PhD from the Karolinska Institutet, Stockholm, Sweden. Professor Nobhojit was a Lancet commissioner for Global Surgery (2013-2015) and is currently a Lancet commissioner for NCD and Injuries in the poorest billion and sits on the Lifebox Global Governance Council.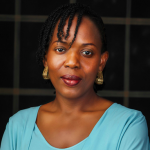 Dr. Justina Seyi-Olajide is a Consultant Pediatric Surgeon and currently works at the Department of Surgery, Lagos University Teaching Hospital. Justina's research is focused on Paediatric General Surgery, Paediatric Urology, Global Surgery, Neonatal Surgery and medical education.
Dr. Ambereen Sleemi is a female pelvic medicine reconstructive surgeon (Urogynecologist), trained obstetric fistula surgeon and Executive Director and Surgical Director of International Medical Response. Dr. Sleemi holds an MD/MPH from George Washington University School of Medicine, and is currently pursuing her M.S. in Epidemiology at Columbia University's Mailman School of Public Health. She trained in Ob/Gyn at Louisiana State University in New Orleans, LA, in Female Pelvic Medicine and Reconstructive Surgery at Maimonides Medical Center and in obstetric fistula surgery in Northern Nigeria. Dr. Sleeemi spent six years on the Executive Committee of the International Society for Obstetric Fistula Surgeons (ISOFS) and is an active member.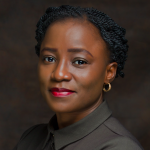 Dr. Omolara Modupe Williams is a Consultant Pediatric Surgeon at Lagos State University College of Medicine, Nigeria. Dr. Williams has an MSc in Global Health with Global Surgery from King's College London. She is keen on addressing access barriers to surgical care, improving surgical outcomes, and advocacy for children's surgery. Dr. Williams' research interests include neonatal and paediatric surgery, pediatric urology, and global surgery and epidemiology.
# # #
Hosted by an informal coalition of individuals, organizations and institutions including International Medical Response, Lifebox, Operation Smile, Physicians for Peace, Smile Train, and The G4 Alliance