Robert is the director of Diamedica, a manufacturer of anaesthesia equipment fit for purpose in low-resource settings. He recently returned from Chad, in central Africa, where he took a Lifebox pulse oximeter to leave alongside the Glostavent anaesthesia machine he went to install.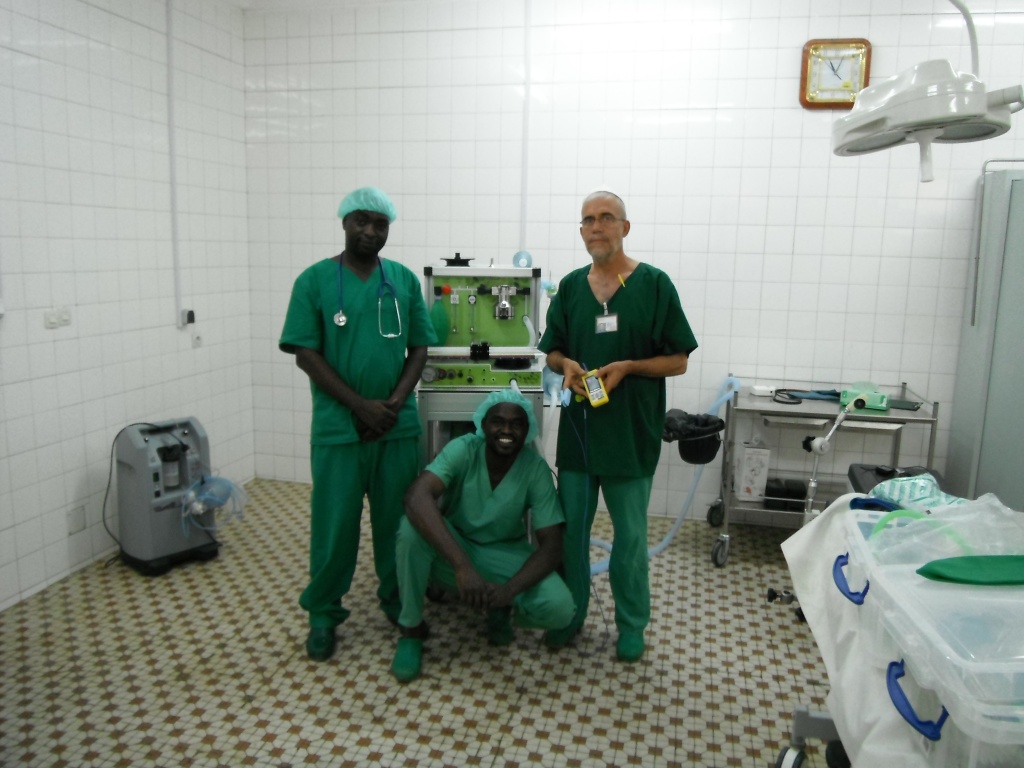 He sent us an update after his return:
A few hours by car from Sudan in the east, south from the Libyan border in the north, sits Abéché, in eastern Chad, 900 kilometres from the capital N'Djamena.
It is hot and dry, with temperatures reading into the 50°s(C) and humidity in single figures. The terrain is largely desert, the rains never came last year and are not due until later this year.
The Sudanese region close by is still an area of some conflict and following the earlier situation in Libya the border is still closed to many vital commodities. Additionally, in common with neighbouring Mali, Chad has see thousands of returning soldiers who were members of Gaddafi's foreign army. They have returned without funds or jobs to go to, and many have returned with their weapons often leading to violent local conflicts.
Abéché Regional Hospital, with approximately 150 beds has to deal with many cases of knife and gunshot wounds, the inevitable results of those conflicts, as well as the usual surgical needs of such a location.
The theatre block has three ORs, a recovery area, and a corridor for waiting pre-op. The hospital has no piped gases and no oxygen cylinders. Nor does it have a reliable water supply at present with sterilization being carried out using a simple pressure cooker.
I saw three pulse oximeters while I was there. One was non-functional, the other two were unreliable. I believe that they were badly affected by the heat and that the probes were of poor design. They had one patient monitor, that I examined, with ECG and capnography (no pulse oximetry function). The WHO Checklist is not used.
There are no Chadian physician anaesthetist in the country at present.