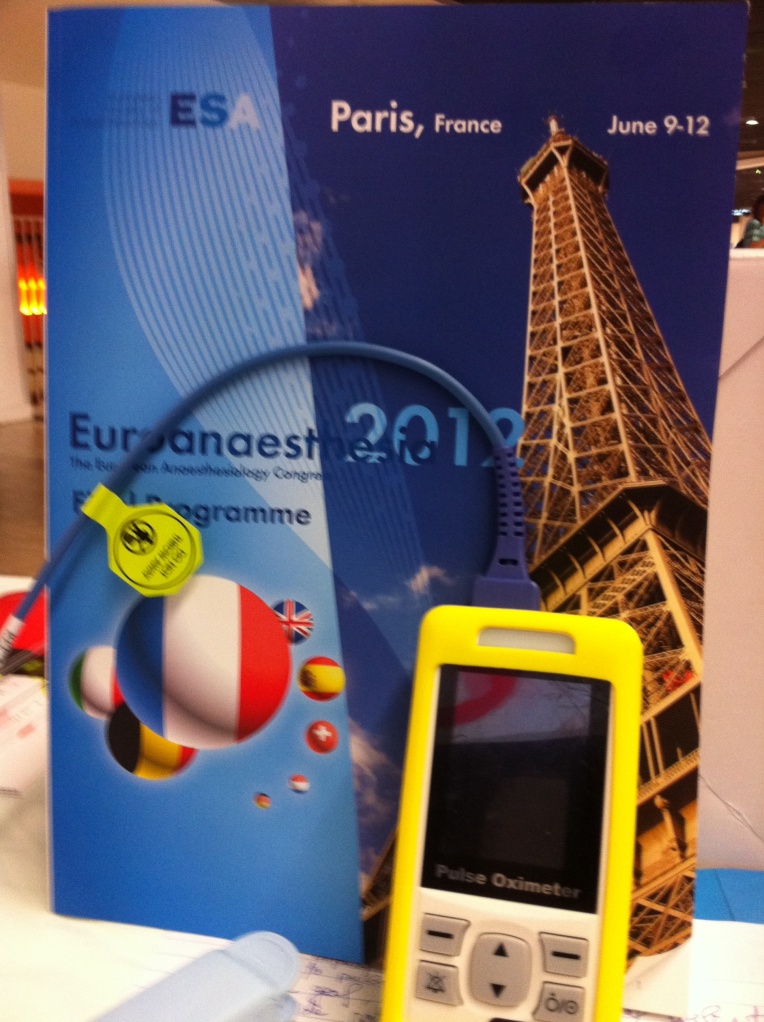 We talk about the pulse oximetry gap so often that it's easy to forget what a shocking statistic it really is.  Anaesthesia without pulse oximetry monitoring is incredibly dangerous, and lives depend upon closing the gap.  So we were delighted when the European Society of Anaesthesiology (ESA), the largest anaesthesia organization in Europe, with a longstanding commitment to improving safety and quality of patient care, announced its support of Lifebox in March.
And two weeks ago we took up their kind invitation, packed our oximeters, brochures, banner and trusty Make It 0 video and set off for EUROANAESTHESIA 2012!
The congress was enormous – more than 7000 people in total, so plenty of opportunity to bump in to old friends and make some new acquaintances!  We found Dr Carl Heidelmeyer, a consultant anaesthetist from the U.K., who worked with the Rotary Club of Portishead to raise funds for pulse oximeters last year.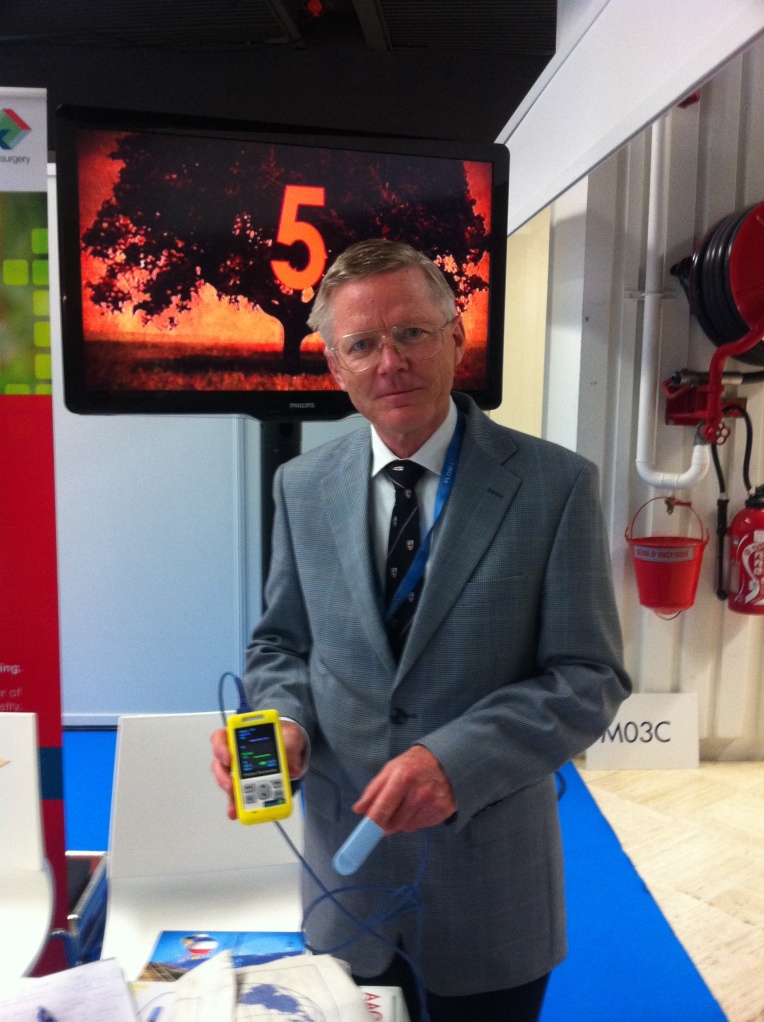 "Equipment is usually a failure if you don't provide training and know-how too," he explained, of the club's decision to support Lifebox's equipment and education platform.
The neighbouring Rotary Club in Nailsea & Backwell supports what was previously the Makunduchi Project in Zanzibar, and the Portishead club wanted their donation to go to a facility nearby.  So we arranged with the newly-named Health Improvement Project Zanzibar (HIPZ) for six oximeters and spare probes to be sent to Kivunge Hospital in the North district.  They went out in March, and we'll hopefully have more information for you soon!
Something that came up in conversations last week is the obvious truth that low-cost equipment is only low-cost if it's transported affordably too.   When we were developing Lifebox, we put a lot of work into ensuring that the shipping cost was included in the price of the oximeter – $250, regardless of geographic location.
In a lot of low-resource settings, solid supply chains don't exist – meaning that the same piece of equipment can end up costing much more in a low-resource country than it would in a high-resource one.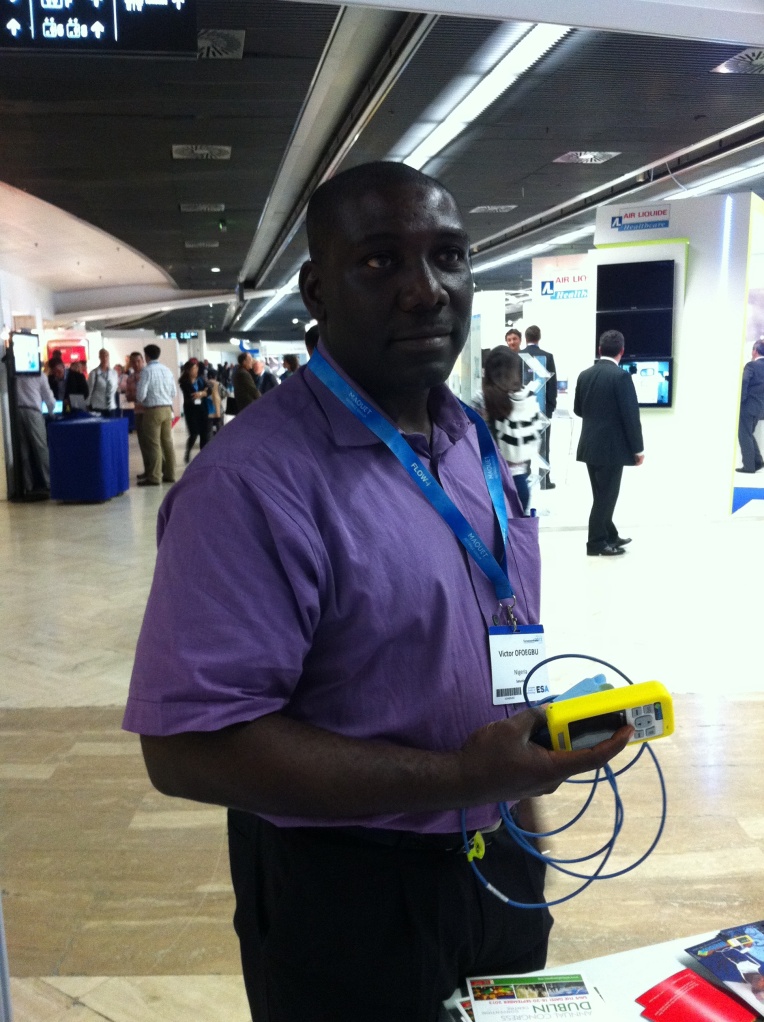 Dr Victor Ofeogbu, an anaesthesiologist from Imo State in Nigeria, can tell you about that.  He recently spent 25,000 Naira of his own money – more than $150 – on a small finger pulse oximeter.  Better suited to spot checks than the OR, it will help him to keep his patients safe – but a Lifebox pulse oximeter, in every theatre, and every recovery setting, would help a lot more.
We're grateful to ESA for this opportunity to introduce Lifebox to a new audience.  We met a lot of anaesthetists excited and eager to support their colleagues in low-resource settings, and we can't wait to see the conversations, ideas and actions that follow!