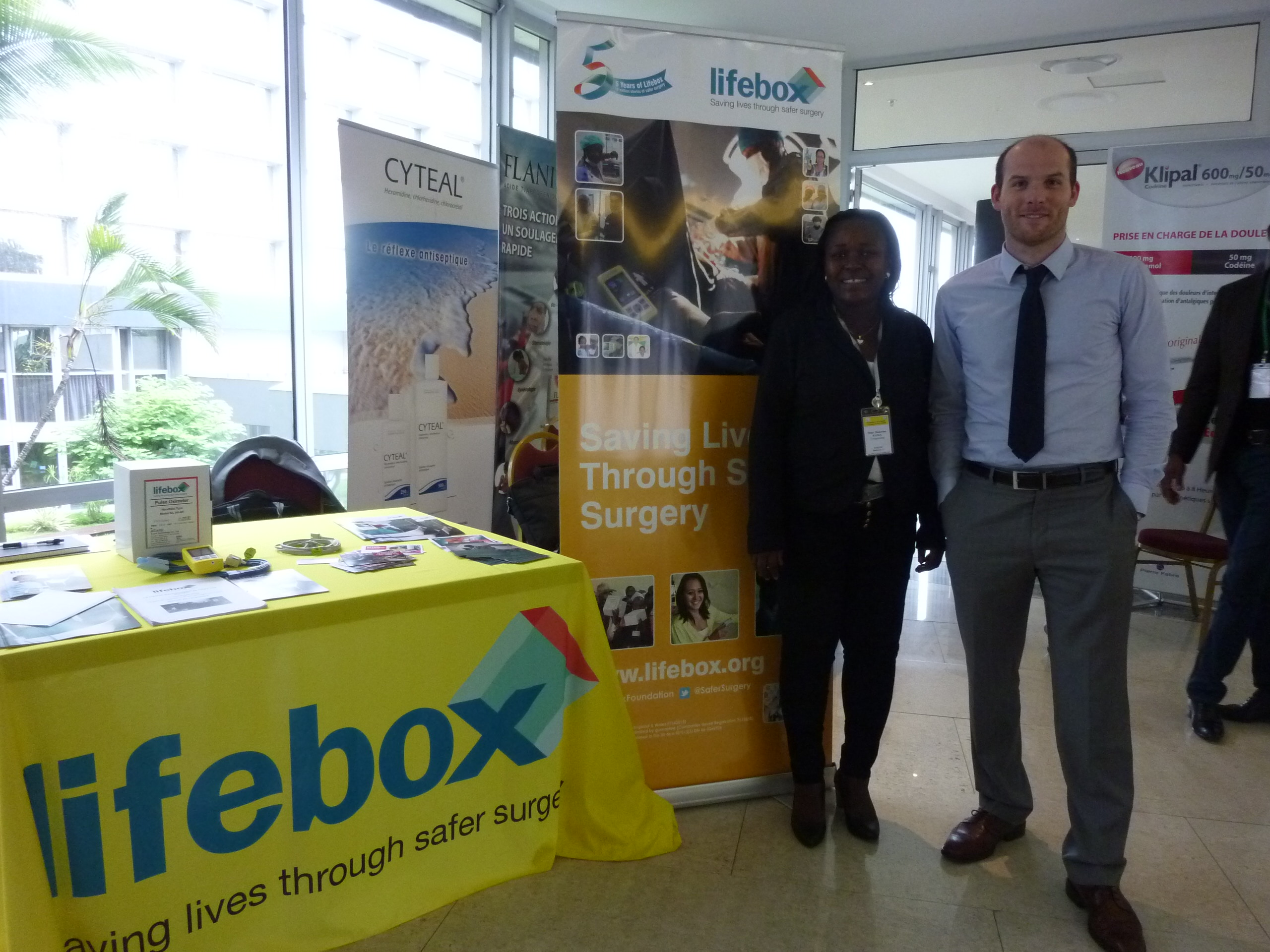 Francophone colleagues advocate for safer anaesthesia at SARANF
Every year, SARANF, aka the Societies of Anaesthesia of Francophone Africa, hosts an Annual Congress bringing together anaesthesia providers from across the region to share local expertise and experiences in advancing anaesthesia capacity.
Lifebox has a long history of working with colleagues and partners across Francophone Africa, most recently in Burkina Faso, Guinea and Niger. Their expertise, dedication and commitment are the driving forces of our our work together raising the safety and quality of anesthesia care, and this year we were delighted to convene a panel with some of the leading voices for safer anaesthesia: Prof Ouedraogo (Burkina Faso), Prof Zoumenou (Bénin), Dr Chaibou (Niger), Dr Ouattara (Côte d'Ivoire), Dr Donamou (Guinea) and M. Ipak (Cameroon).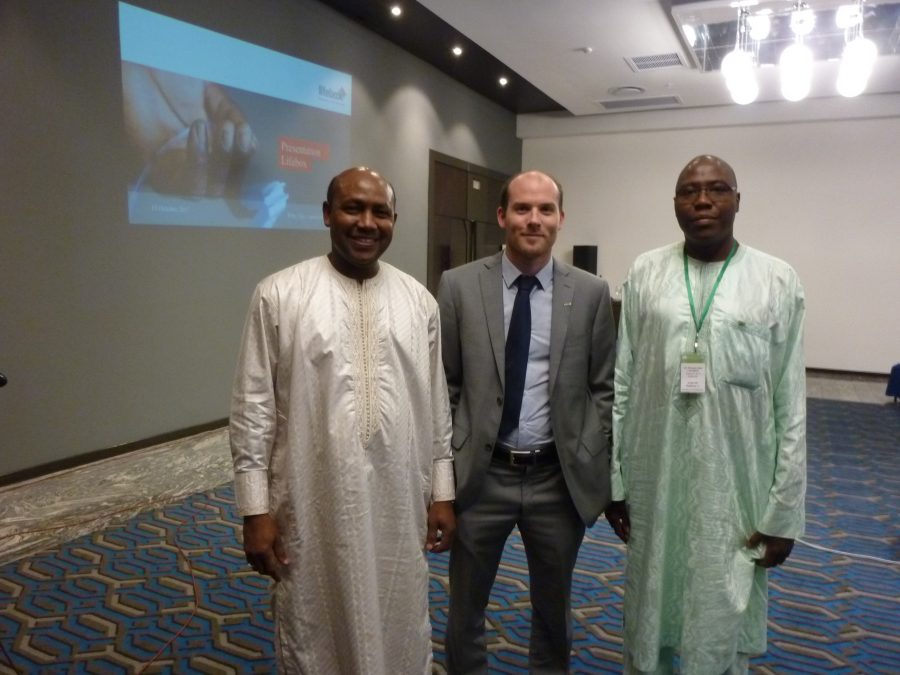 Dr Chaibou, General Secretary of the Nigerien Society of Anaesthesia spoke about our landmark collaborative project which saw every government hospital operating theatre and recovery room in Niger equipped with a Lifebox pulse oximeter. He said, "For me, Lifebox is the light of anaesthesia."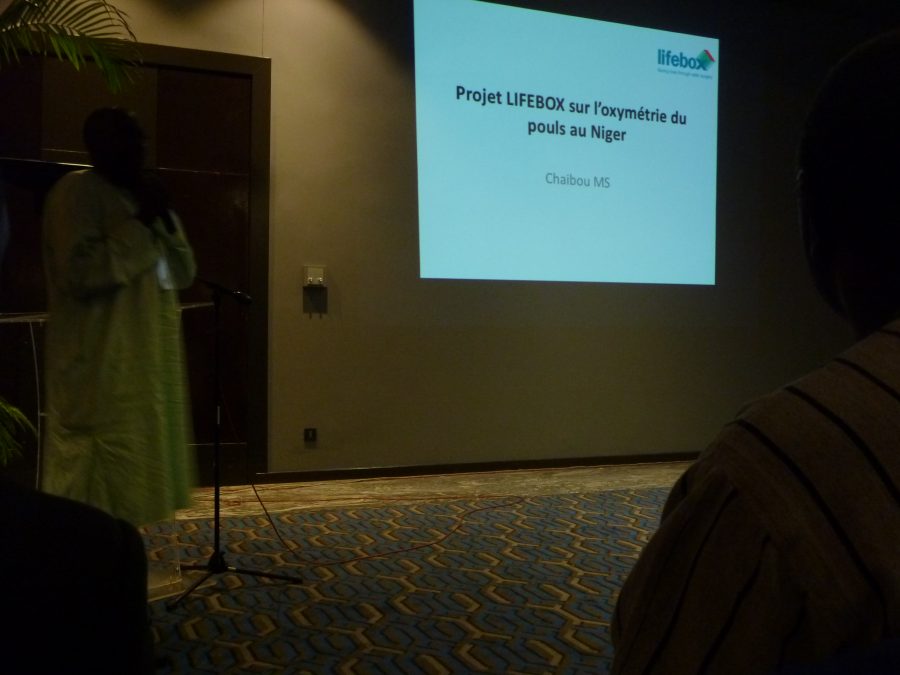 Reflecting on our recent safer surgery Guinea project in partnership with the Guinean Ministries of Health, Education and Civil Service and the Belgian Technical Cooperation (CTB) – Dr Donamou, the country's anaesthesia lead also took to the stage to emphasise the importance of education. He proclaimed, "training first!"
Lifebox Programme Manager Remy Turc was on hand throughout the conference to showcase the Lifebox pulse oximeter and spread the word about our work.
"It was inspiring to hear the stories of our partners striving to deliver safer care in challenging environments," he said. "It's also important to know that Lifebox is truly making a difference to anaesthesia practice is this region."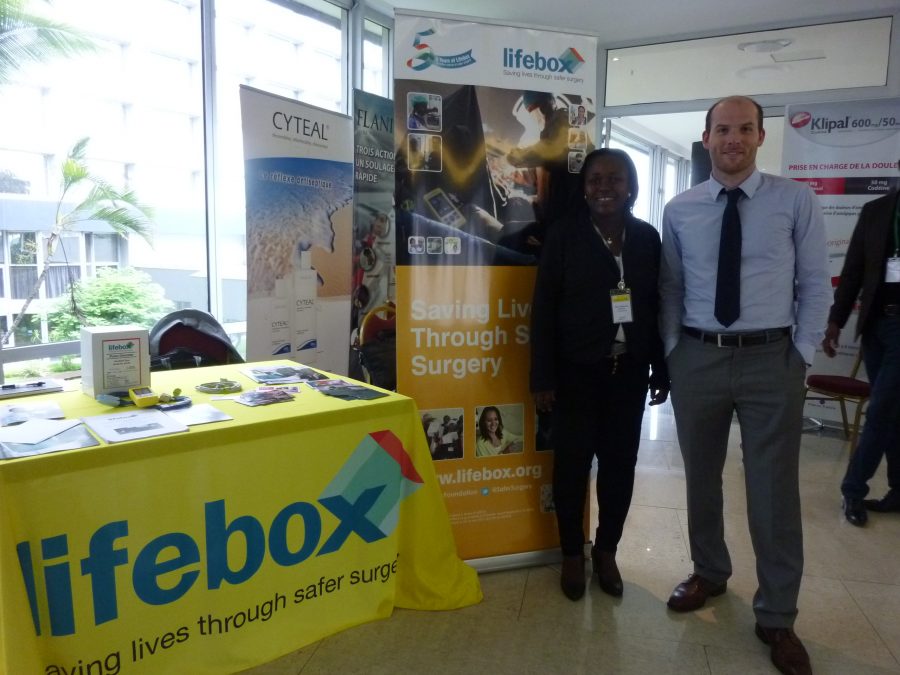 We thoroughly enjoyed our SARANF experience! Many thanks to Prof Tchoua and the Organising Committee of Gabon led by Prof Mandji-lawson for including us in this year's meeting.
If you'd like to help us continue our work in supporting healthcare providers on the frontline of surgical and anaesthesia care with essential equipment and training, you can make a donation here.