In 2016 we joined InciSioN, to celebrate Global Surgery Day – a campaign to spread the word about this critical and emerging field via social media.
This year our friends at InciSioN upped the ante helping to translate The Checklist Effect into seven different languages – to mark Global Surgery Day. On May 25th, InciSioN members used the film to educate – and advocate – in their communities, with screenings in medical schools around the world!
Thanks to their time, skill and commitment, alongside our incredible director, Lauren Anders Brown, you can now watch this award-winning documentary in Arabic, Dutch, English, French, Hindi, Portuguese and Spanish.
The Checklist Effect goes behind the scenes in operating rooms from Uganda to the U.K., Mongolia to Moldova. It's an extraordinary insight into the challenges – both shared and unique – that hospitals face delivering life-changing surgical care.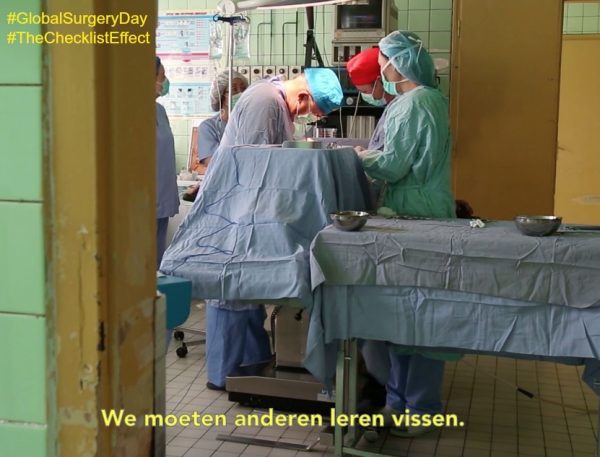 If you're a medical student with a passion for global health you can get involved. Download The Checklist Effect screening kit here, and help spread the word in your community.