At 8:30 a.m. on a Saturday morning? After a long journey to London from Leeds/Cardiff/Newcastle/St. Andrews? About my – sorry, have I got this right – my innovative solutions for implementing universal health coverage?
Got any coffee?
Maybe that's what you'd say, you older people with your groggy eyes and your cynical morning breath. Medsin members are different. They don't just show up like warm bodies – they show up to participate. What's more, they bring their own coffee mugs.
Medsin is a student network and registered charity with a vision for "a fair and just world in which equality in health is a reality for all." It's driving towards this ideal future with global health's stealth weapon: medical students.
With a network of more than 30 branches across universities in the U.K., the organization is focused on education, advocacy and community action. And this weekend several hundred of them gathered at Barts and the London for their annual global health conference.
We were delighted to spring out of bed and join them!
Lifebox trustee Dr. Isabeau Walker hosted one of 40 workshops as part of a dynamic programme that spanned neglected tropical diseases, the condom revolution, mathematical innovation in medicine, women's rights, HIV, maternal health, access to drugs, post-2015 agenda, mental health, universal coverage, partnerships…
It was a relief to see that while surgery may be the long-neglected stepchild of global health, it's not out in the cold with Medsin – the workshop room was packed.
But it's also clear that when it comes to global surgery, there's a huge amount of education to do – even amongst those most attuned to the issues at stake.
"If you were in an accident in the U.K., what's the likelihood that you'd get surgical treatment?" asked Dr Walker, using her own broken arm as a prime example.
100%, the room agreed.
"And if you were in Uganda? What are the chances that you'd get an operation?"
"40-60%?"
"Would it shock you if I said it was less than 4%?"
Yes. Of course it would, and it did, because the actual number of lives lost every day to death, disability, pain and social isolation for lack of safe, simple surgical care is almost incomprehensible. Especially when we know how to save them.
So it was a great privilege to spending our morning with a diverse group of people – nurses, new medical students, on-their-third-degree students – resolving to challenge this. We talked appropriate technology, safe surgery and the different ways to make a difference to the global health crisis of this decade, and certainly the one to come.
It was also the grand debut of our Lifebox Toolkit, specially designed for medical students to get up to speed on the facts about unsafe surgery, the science behind the WHO Checklist and pulse oximetry, and the opportunities for getting involved. Lifebox Rep? Lecture? Elective? We have something for everyone!

Our Whitechapel hosts were recently renovated, and the new Barts and the London is shiny and blue and whirring with emergency helicopters headed for the roof.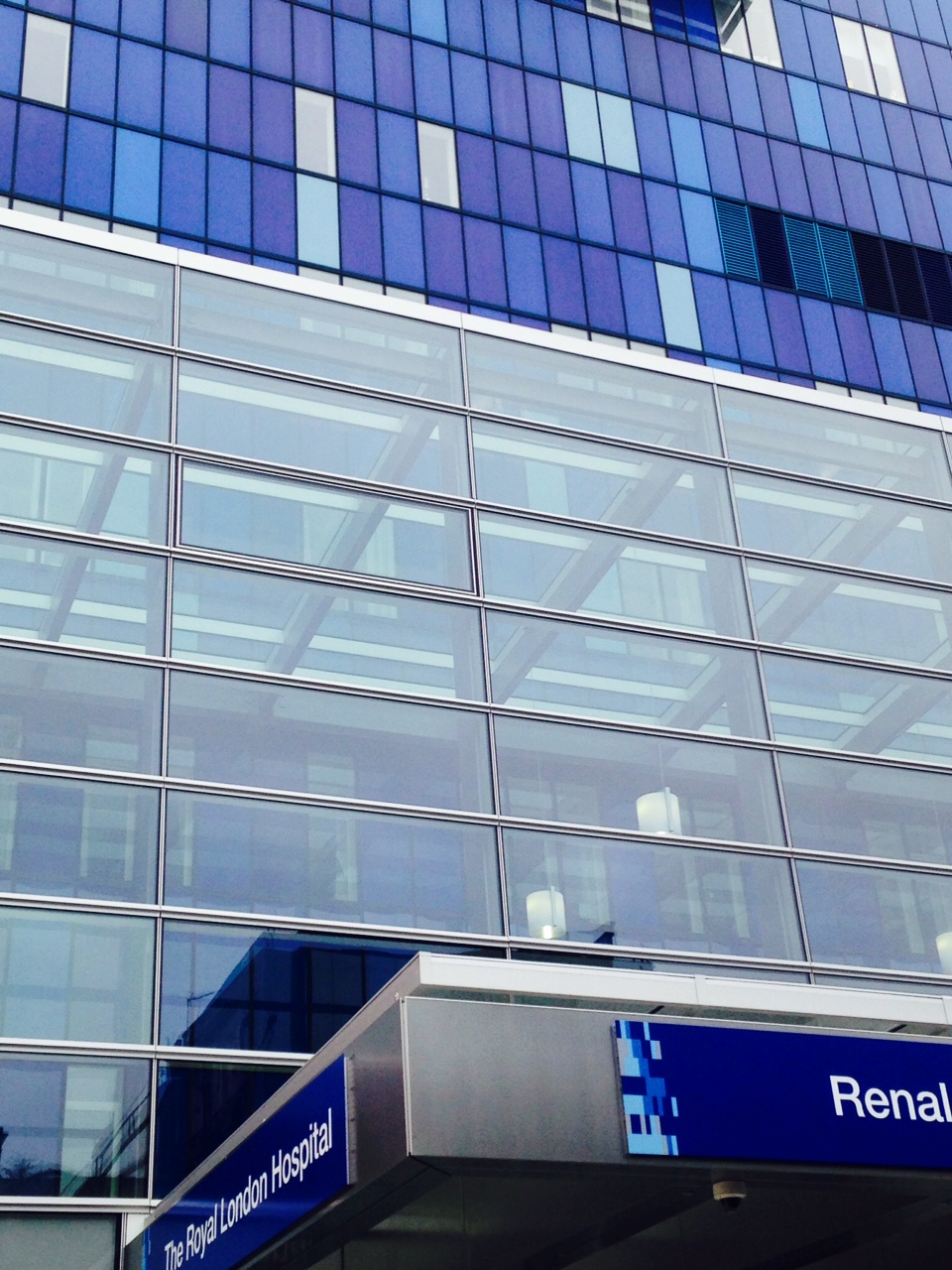 The old building dates to 1740, and the original Barts – apparently the oldest hospital in Europe – all the way back to 1123. Looking out the window you see a medical world in flux; a dead building crumbling in front of the new.
Basically the perfect scene for a conference on innovation! And for looking in a wider, more futurely direction. Appropriately enough while we were talking global surgery in one hemisphere, Lifebox's Dr Ed Fitzgerald was in another, actively laying foundations for it with Mercy Ships and a team at Hôpital General de Dolisie, in the Republic of Congo (and Tweeting us directly about it!).
We were so pleased to join the friendly faces and portholes on board the MV Africa Mercy again, after our last visit in Guinea, and to work together to deliver pulse oximeters and training in oximetry and the WHO Surgical Safety Checklist.
More to the Medsin point: it goes to show this conversation about unsafe surgery in low-resource settings isn't abstract. It isn't forward planning and it isn't just an interesting concept worth kicking around.
In the U.K., risk of dying from anaesthesia is 1 in 200,000. In West Africa, it's as high as 1 in 133.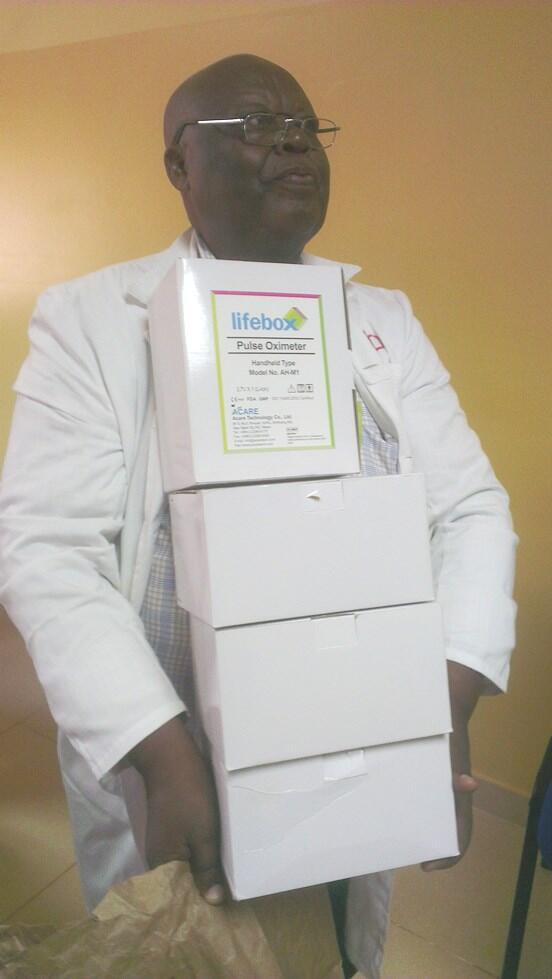 Unsafe surgery is a crisis that is happening now. Obstructed labour and road traffic accidents can't be put on pause till we have a solution, and so day after day, healthcare workers are forced to deliver emergency C-sections and trauma repair without the resources they need to do them safely.
Patients are forced to chose between unsafe surgery or no surgery, which is no choice at all.
Lifebox provides the essential equipment and training that starts to make surgery safer as soon as it reaches the operating theatre. Medsin members traveled down to London because they want to make a difference. You don't have to wait until graduation – you can start right now.
Download the Lifebox toolkit here and get started. This crisis belongs to you.