Grabbing an opportunity to say thanks
Happy new year!
We got a lot of beautiful cards and messages of season's greetings from around the world as 2016 approached – but two of our favourite notes arrived from Uganda, just before the festive season.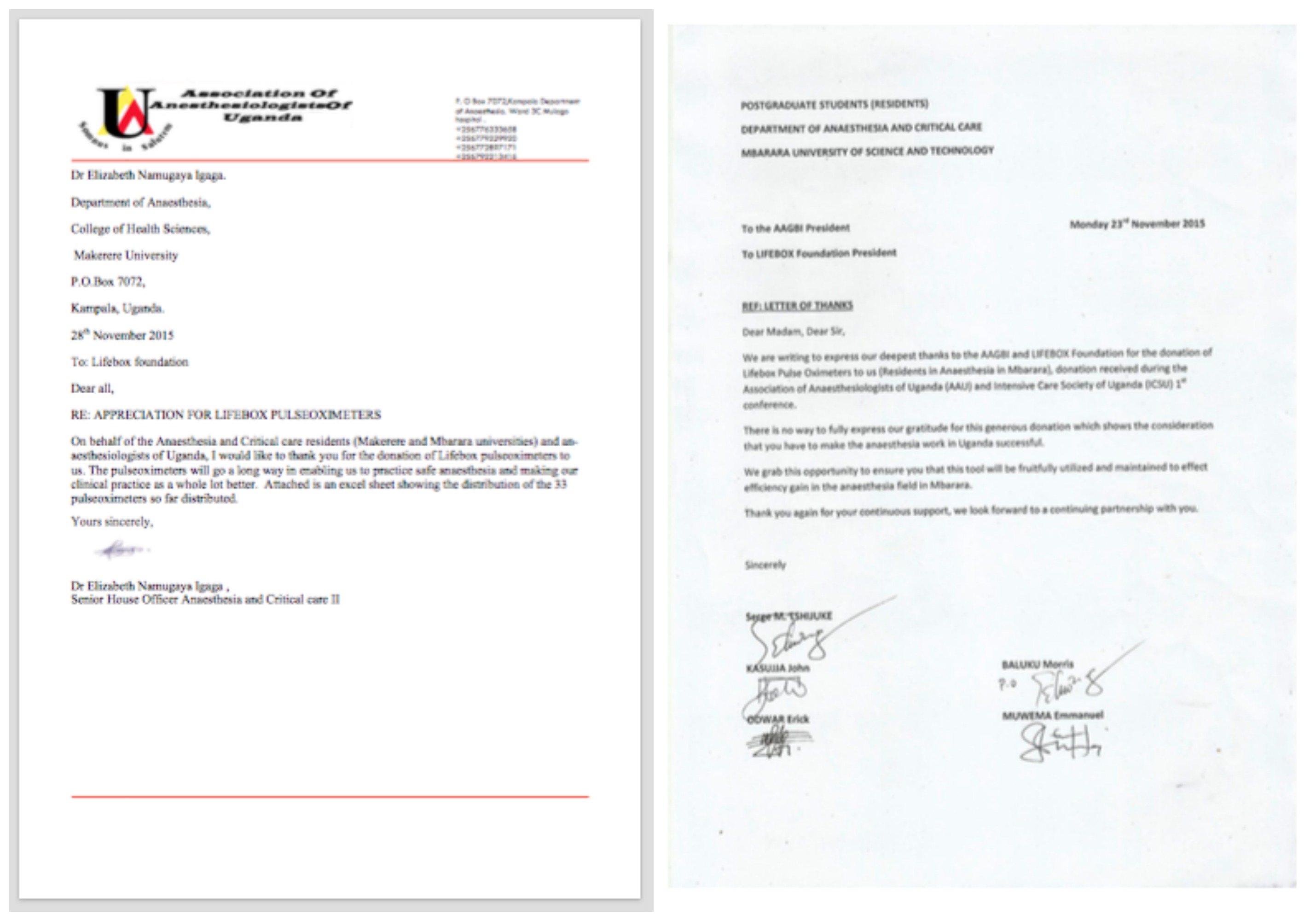 Thanks to the Lifeboxes for Rio campaign led by friends and co-founders at the Association of Anaesthetists of Great Britain and Ireland (AAGBI), we were recently able to send another life-saving shipment of oximeters to colleagues in Uganda.
We were touched that they took time out of their busy schedules to write, letting us know what a difference the monitors will make.
"The pulse oximeters will go a long way in enabling us to practice safe anaesthesia and making our clinical practice a whole lot better," explained Dr Elizabeth Namugaya Igaga, on behalf of the Association of Anesthesiologists of Uganda.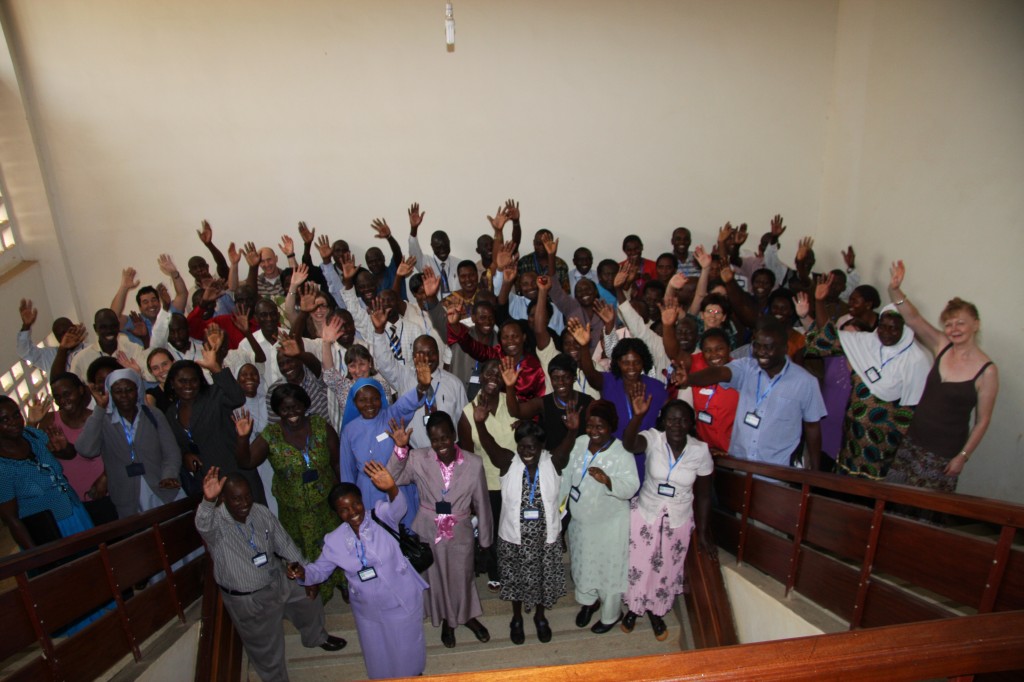 "There is no way to fully express our gratitude for the generous donation which shows the consideration that you have to make the anaesthesia work in Uganda successful," wrote the anaesthesia/critical care department postgraduate residents at Mbarara University of Science and Technology.
"We grab this opportunity to assure you that this tool will be fruitfully utilised and maintained to improve anaesthesia safety in Mbarara."
We're grabbing an opportunity in turn – to thank our colleagues in Uganda for their generous words, and our friends in the AAGBI for their generous support!
With just a few months to go till the end of the Lifeboxes for Rio campaign, here's to safer anaesthesia – and the fundraising target in sight…