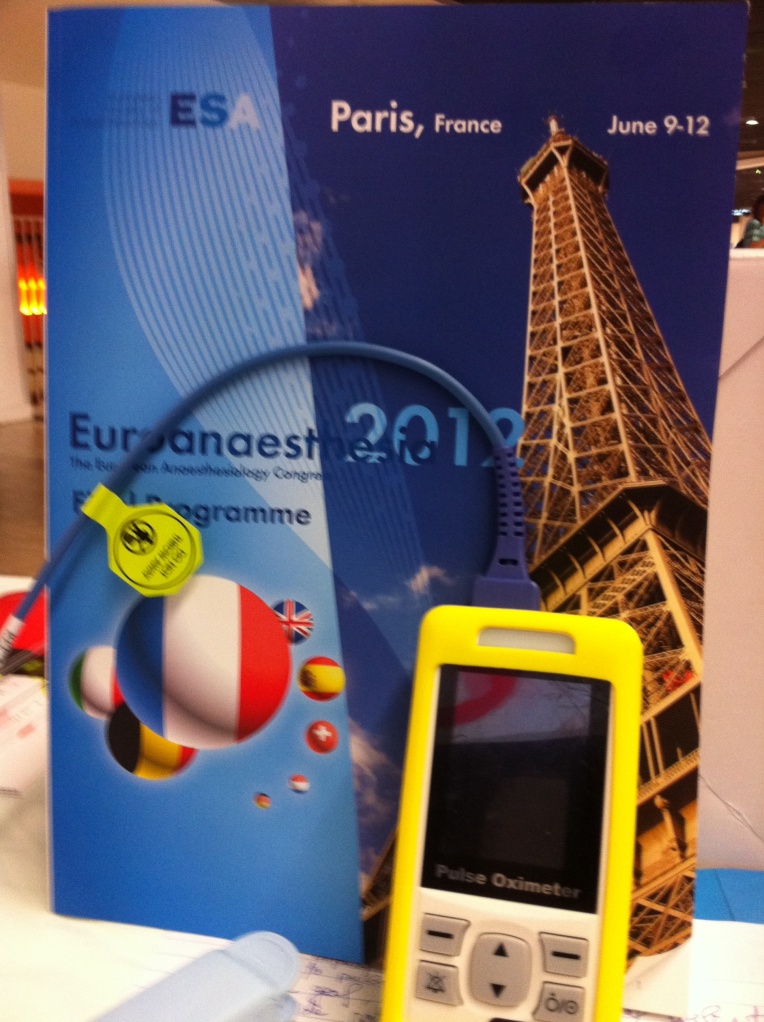 Their conference sets up shop in a different European city each year. In 2012 we put our best bisou forward making introductions in Paris…
…last year we said hola to old acquaintances in Barcelona, and this year…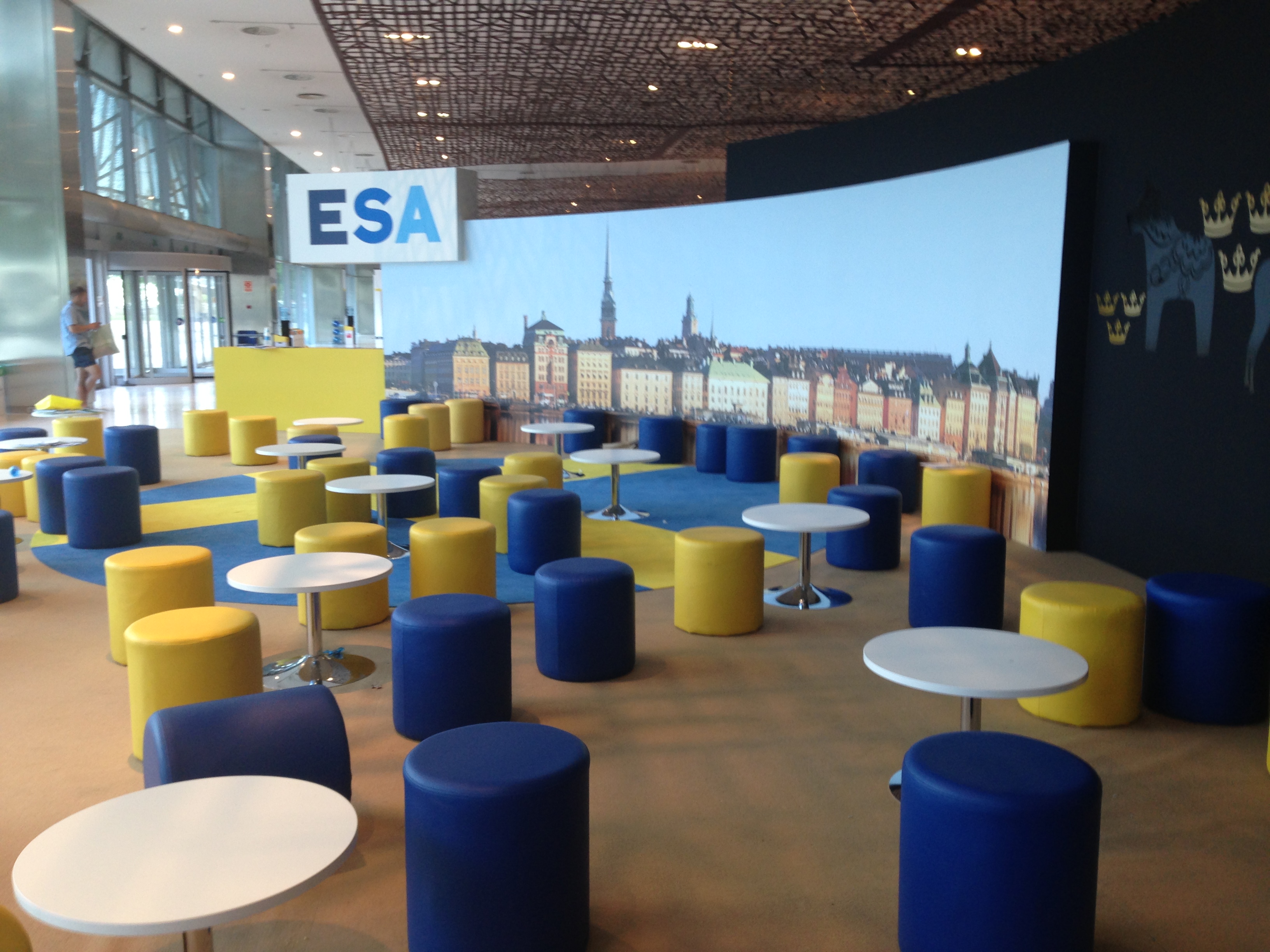 Hej! Welcome to Stockholm.
More than 5000 anaesthetists spent a busy week under bright northern hemisphere summer skies, hopping islands and a broad scientific programme covering what looked like every aspect of anaesthesia.
Of course there's one we're interested in above all others: global. Do we really understand the challenges facing colleagues delivering anaesthesia in low-resource settings, and what can the community do to help? Because as Dr Wayne Morris showed at the WFSA's symposium on global quality and patient safety – the world is not a balanced place to practice or receive safe surgery.
In fact, when you plot it to scale on a map, it looks utterly absurd.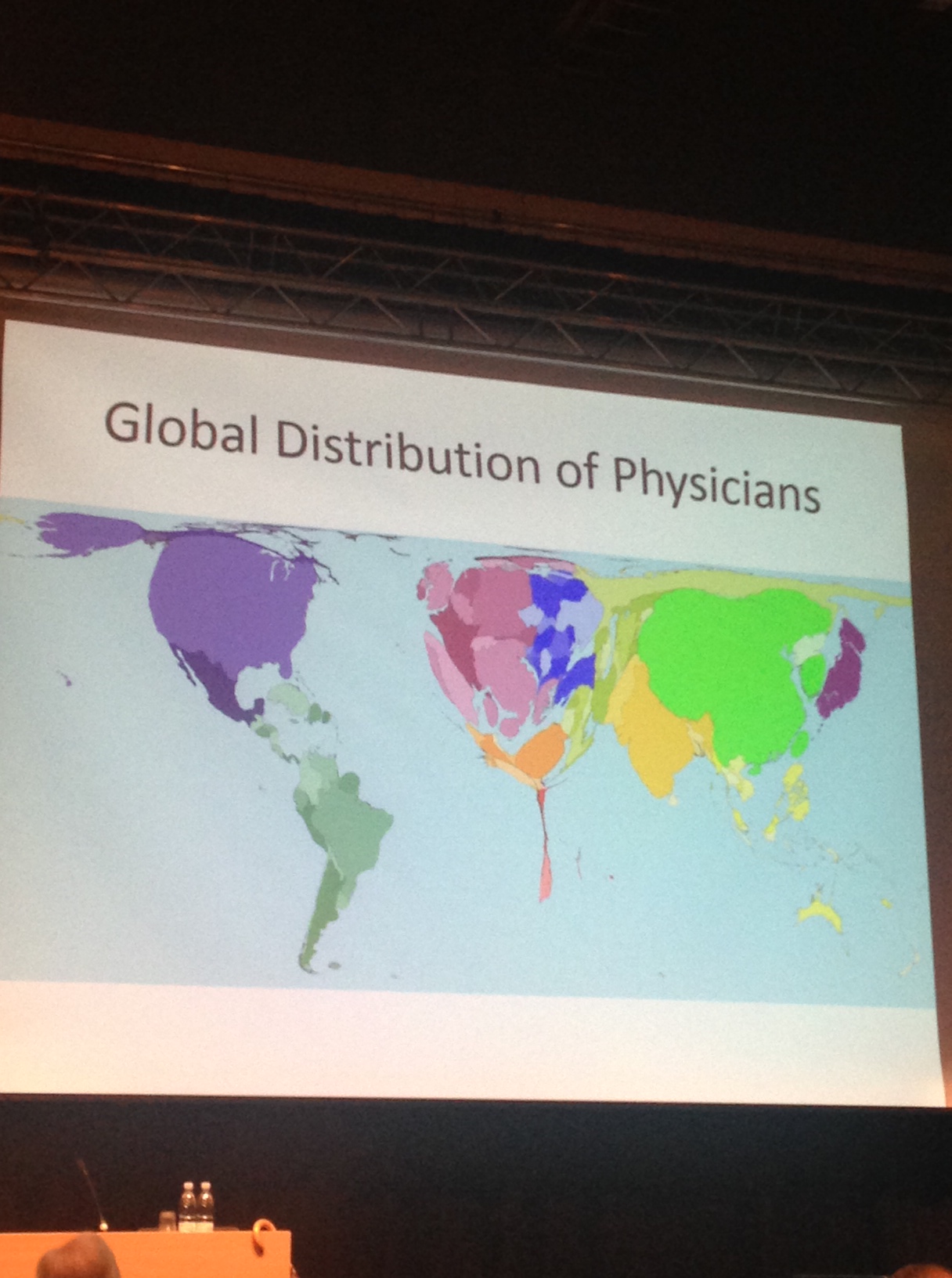 Of course a lot of ESA members are all too aware, from their own work in low-resource settings, or from their daily practice. So the conference was a great opportunity to talk face to face about the wheres and whats and whos and hows.

From Australia to America to Lebanon…

…Tanzania to Tunisia to Egypt…
…Switzerland to Turkey to our Swedish hosts, the charge to make surgery safer is going global!
And it's taking effect. We were thrilled when ESA told us that they would be donating 100 pulse oximeters for hospitals in member countries where access to safe monitoring is more of a challenge than you might think.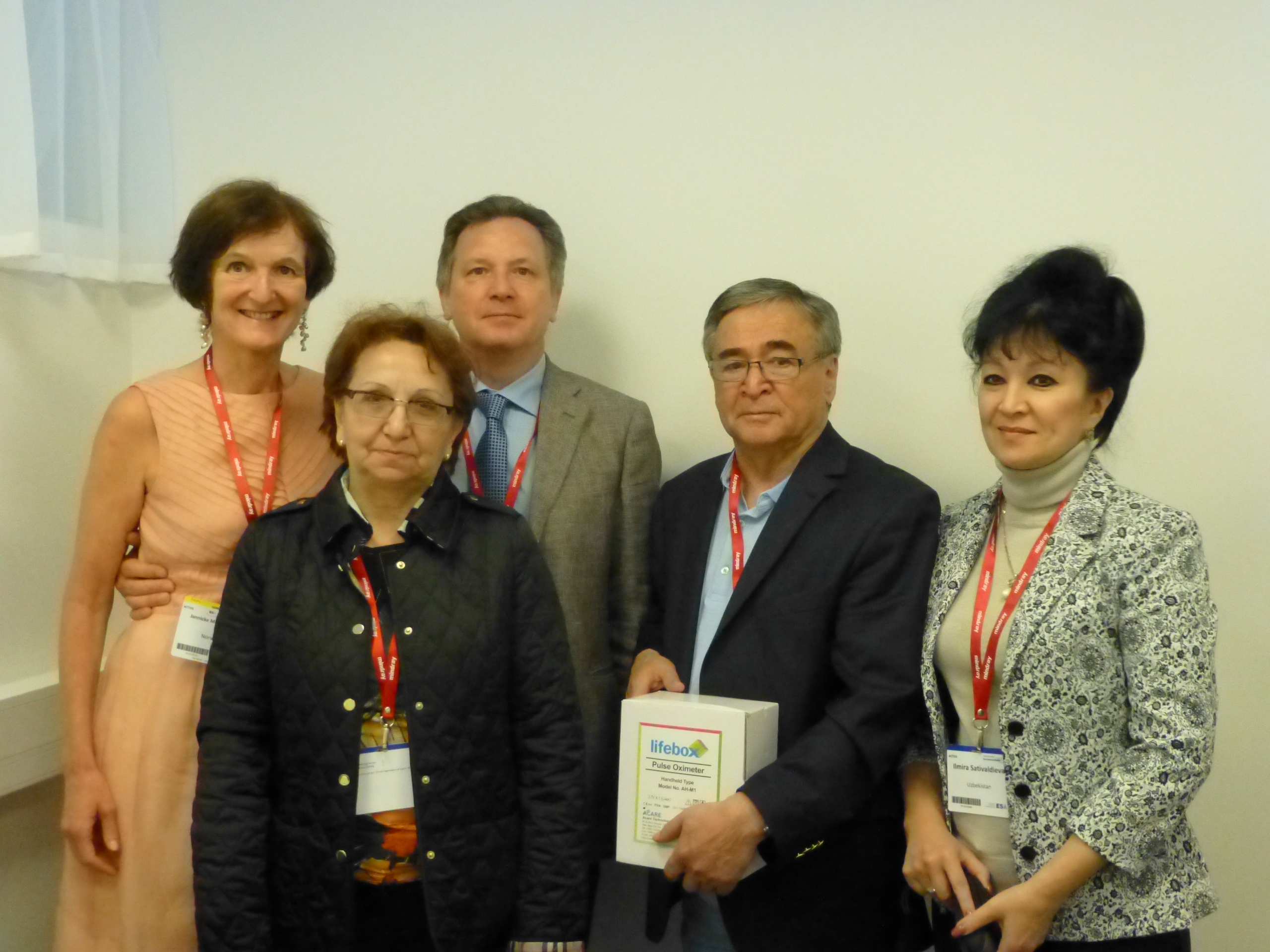 Smile! For the handover of the first oximeter from ESA to representatives from the Uzbekistan Society of Anaesthesiology and Intensive Care – and the beginning of a life-saving collaboration.
Because, as Dr Isabeau Walker pointed out in her panel presentation about Lifebox, the journey so far and the miles yet to go: making surgery safer is an enormous challenge, but one that's already underway.
With your help we're making a difference, and you don't have to take our word for it.