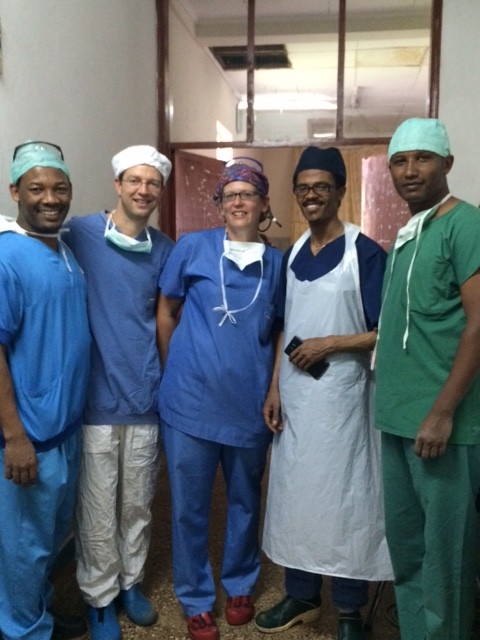 This spring we announced our second technical stream of work, in collaboration with the GE Foundation and local partners: reduction of surgical site infection.
Led by Lifebox trustee and global surgery expert Tom Weiser, this 18 month project will be piloted in Ethiopia, and focusing on systematic ways to combat this devastating complication for surgical patients anywhere in the world – but one that's at least twice as likely in low-resource settings.
This is part of our exciting work as collaborating partners alongside the Ethiopian Ministry of Health in Safe Surgery 2020 Initiative: the GE Foundation's $25 million dollar, 5 year commitment to reduce maternal and trauma-related mortality, and strengthen health systems in low- and middle-income countries.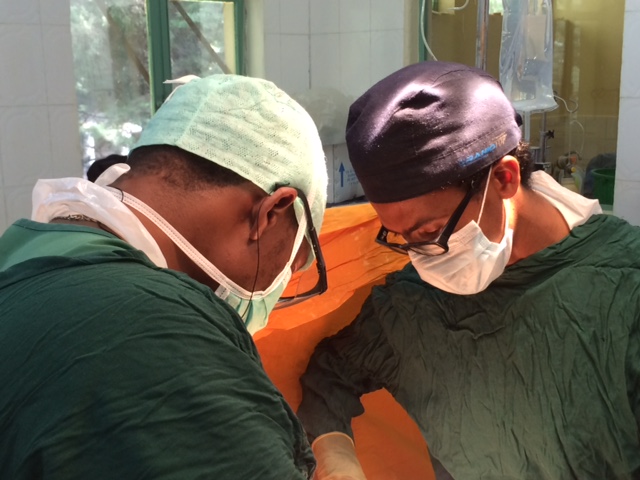 You can read the daily diary from Tom's first scoping visit to our pilot sites here.
We've been working in Ethiopia for several years – from this original photo taken at the Black Lion Hospital in Addis Ababa, joint training and distribution at Jimma University Teaching Hospital with Operation Smile, to our collaboration with VSO volunteer Tom Bashford at Yekatit 12 Hospital in Addis Ababa .  Tom shared the painful story about patients who had suffered irreparable damage during anaesthesia without monitoring – and showed in English and Amharic the extraordinary difference that oximetry and the WHO Surgical Safety Checklist could make.
So Lifebox and safer surgery in Ethiopia isn't a new combination: but it certainly feels like it's picking up pace, and this week is another example.
We're delighted to announce the launch of a a two-day workshop in the Southern Nations Nationalities and Peoples Region (SNNPR), with distribution of 100 donated pulse oximeters, and training in oximetry and safer surgery.  Supported by the Regional Government Health Department we're expecting more than 30 nurse anaesthetist to attend.
Nick Owen, our Lifebox Fellow currently based at Jimma, has traveled down from Jimma to support the Lifebox education component – so we'll look forward to a first-hand account in his weekly updates for the Fellow's Corner!  (Be sure to check it out, if you haven't already.)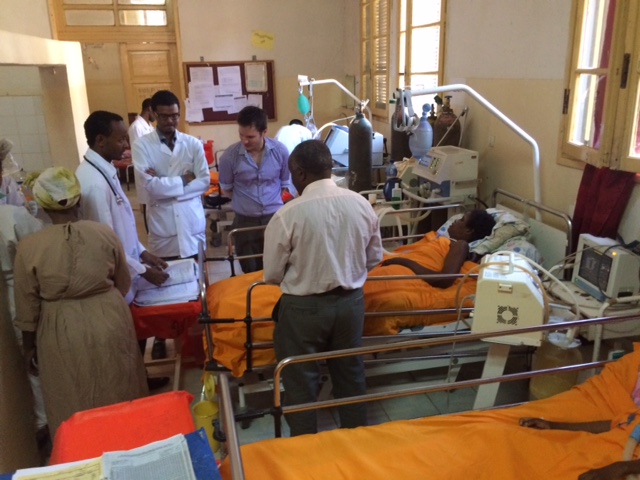 And in the meantime, join us as we chat pre-departure to the workshop lead Mr Sunirmal (Biku) Ghosh – a retired UK surgeon and founder of both the Southern Ethiopia Gwent Healthcare Link and Wales for Africa, who has been working with colleagues in the SNNPR for 15 years.
When did you get involved in surgery in SNNPR?
I've been involved in the region since 2000 – traditionally one of the most neglected in Ethiopia.  We set up the Southern Ethiopia Gwent Health Link, supporting midwives and village healthcare workers – and also the training of IESOs (Integrated Emergency Surgery Officers).  They're midlevel health professionals working in the rural areas, really unique to to Ethiopia – though other models exist.
In our follow up at eight facilities we've seen that in a year and a half they do about 4000 major operations, including 2500 Caesarean sections.  Literally thousands of operations that wouldn't have happened if these IESOs hadn't been there.
How does surgery fit in to global health priorities?
if you look into causes of death between ages 5 – 34, the most common cause is road traffic and trauma.  In most countries, road traffic accidents are going up, and basic healthcare for managing them is essential.
In high-resource settings, we think of surgery as an everyday part of life – it's routine.  But if it's not done, people start dying – from conditions that they shouldn't.  The need for surgery to address preventable deaths is acute.
What about maternal health?
Like everyone else, we've seen how maternal health was an MDG priority – it helped to drive a lot of programme goals, and now it's .   In any country there's a need for 5 – 15% C-section levels – but there was a time in Ethiopia when the average C-section rate was less than 1%.  If you take out the big cities, in the rural areas it was even lower.  So many women dying, and what's the most common cause?
Obstructed labour.  Haemorrhage.  Sepsis.
If you look at maternal mortality data – it's not going to go down beyond the levels it has reached through antenatal care alone.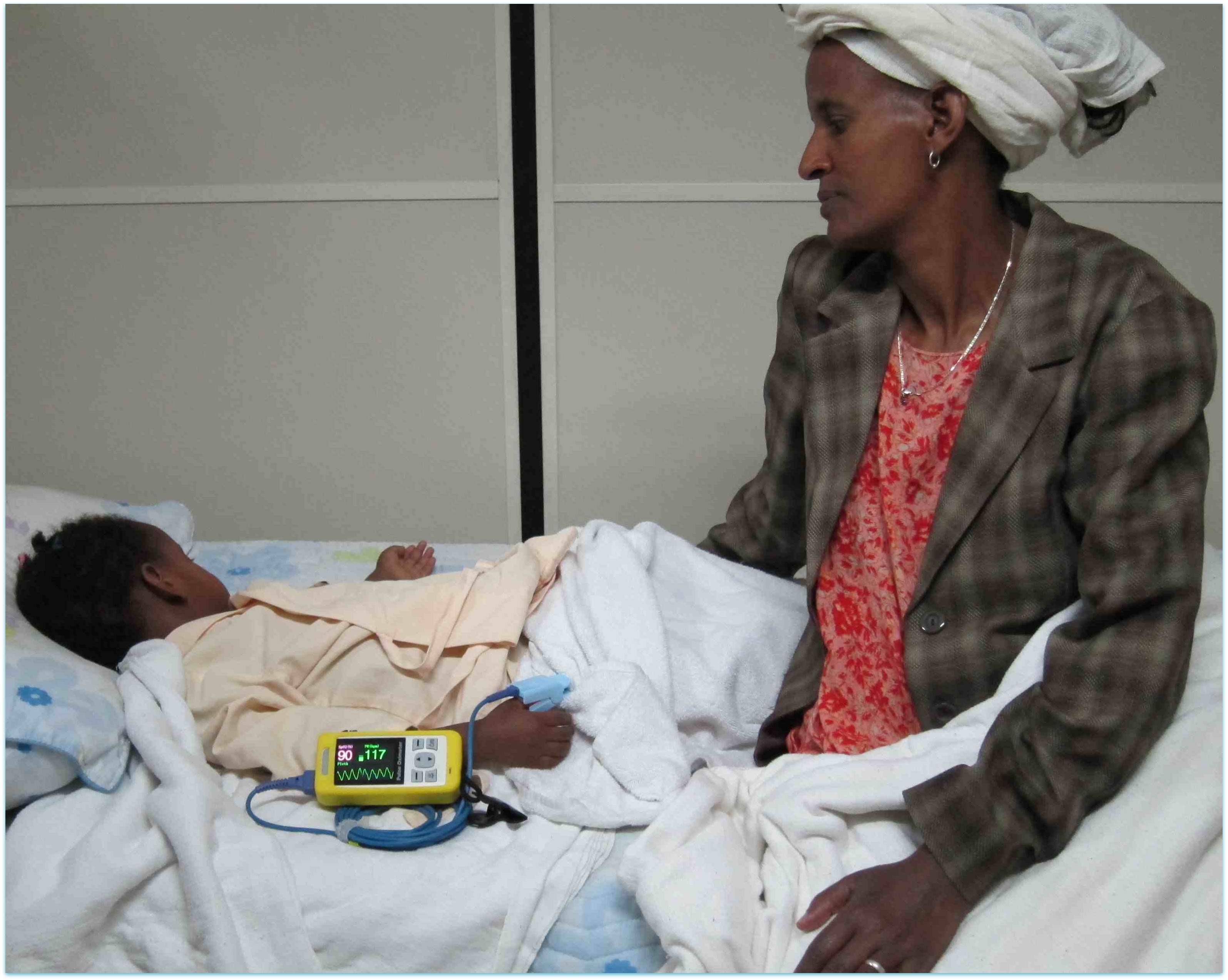 Why did you get in touch with Lifebox, and what difference will the donation make?
When I saw pulse oximetry at the Lancet Commission on Global Surgery launch in London, I said this will be absolutely fantastic!
You simply cannot do surgery without an anaesthetic.  But outside of the major centres – Addis, Jimma, Gondar – there's often no doctor anaesthetist.  Although there are many hospitals in the SNNP region, anaesthesia is provided by nurse anaesthetists with 2 – 3 years training.  So I'm really pleased you have taken this on, supporting these hospitals – they're very excited.
I'm a surgeon myself, and I will not operate without the patient being monitored properly – because things go bad so quickly.  You need to know the state of your patient all the time – so the pulse oximeter is vital for anything you're doing.