Honestly, people in love.  
We might just find it annoying, if people in love weren't so beautifully generous in their joy!
Three happy couples, six friends of Lifebox, have taken a day that is supposed to be all about them and made it about the difference they can make to other people, by putting the Lifebox surgical safety mission on their wedding registry.
"Your presence, love, and support are the most meaningful gifts we could ever hope to receive," wrote University of California, San Francisco anesthesiology resident Kirsten Rhee, and her fiancé-now-husband Rob Steffner.  And of course they meant it, but…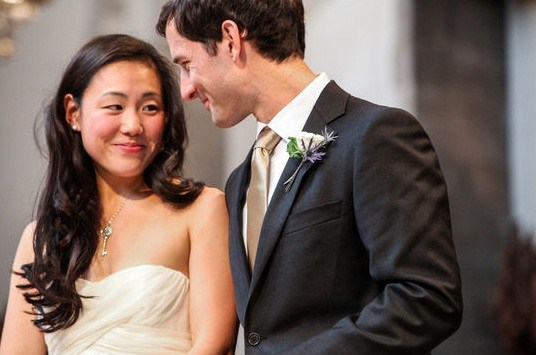 "…if you do choose to give, one option is to donate on our behalf to Lifebox. The global surgical and perioperative burden of disease is too often neglected by the international public health community. However, Lifebox is one organization that we believe is making significant in-roads by supporting creative and sustainable solutions to a problem that does not get the exposure or support that it deserves."
Kristen Dowling and Austin Enright, an American business major and a Canadian medic felt the same way.
"We look at it like this," explained Kristen (avert your eyes from the glow).  "We've all had times in our lives when things are good, and we've all had times in our lives when things aren't.  We're so fortunate to have an amazing support system to celebrate with us in the good and help out in the bad.  At this time of celebration, we thought it would be great to share our support system with those that are in need."
Louise Finch, a British anaesthetist, has seen that need first hand.  She was part of the very first Lifebox training and distribution workshop in Uganda, July 2011, and spent three months criss-crossing the country at rickety speed to ensure that all 80 recipients of Lifebox pulse oximeters were successfully using the machines six months later.
"Louise has first hand experience of how much the anaesthetic providers value these oximeters and the huge impact they have on patient safety," wrote her fiance, Andy Bates.  "When we started planning our wedding we realised that we had everything we needed but that some of our friends and family might still want to give something to mark the occasion. We thought that making our guests aware of Lifebox offered a positive solution."
All of us at Lifebox are touched, grateful and frankly giddy that at such a personal time in their lives, these couples are entrusting us to mark the occasion by making a direct difference to the quality and safety of patient lives worldwide.  Without getting mushy, we think that's a fine testament to love.
"I can't imagine knowing that your child (family member/friend) is sick and instead of hoping that the surgery works, you also have to hope that the surgery is safe," said Kristen.  "Lifebox, through their extensive research and amazing reach within the medical community, helps to make surgeries safer.  It's as simple as that."
Thank you from all of us at Lifebox.  And congratulations!