India – One Step at a Time
It seemed like fate that I landed in India exactly ten years to the day that I first arrived as a fresh-faced backpacker. One decade later, and hopefully a little wiser, I was back as part of my remit at Lifebox – working with healthcare teams across this vast country to make anaesthesia safer.
Two weeks, eleven flights, 14,254 miles, four states and 22 health facilities later, I'd met with many of Lifebox's partners to discuss, plan and put into action the next steps in making surgery safer for thousands of patients across India.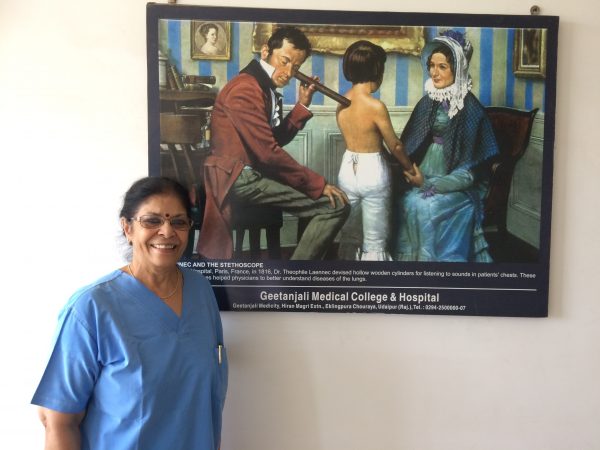 This work is possible thanks to the support of the Stavros Niarchos Foundation.
And whilst India is a country focus for us, we're all too aware that when it comes to the scale of the country, we're effectively just getting started.
It is impossible to overstate the size – and diversity – of India. It's the world's seventh largest country and its second most populous, with 1.3 billion people. With many of its 29 states having distinct languages, unique geography, differing climates and populations that dwarf that of the United Kingdom, it's almost easier to see the states as their own countries with their particular sets of challenges.
Venice of the East
First up was the city of Udaipur, in the western state of Rajasthan. I'd managed to time my visit for the hottest part of year – and mid heatwave – perfect. Known as the 'Venice of the East', Udaipur has a magical feel to it, with white marble palaces spilling down to windswept lakes.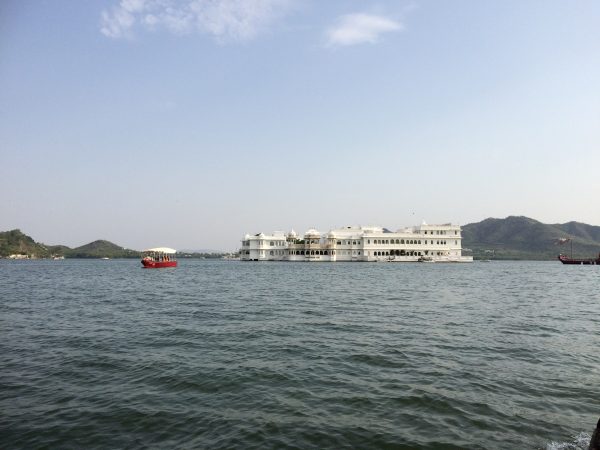 Pretty scenery aside, I was there to meet with two senior anaesthetists – Dr Sunanda Gupta and Dr Lalit Kumar. They're spearheading a Lifebox project to penetrate the rural areas of Udaipur and Dungarpur Districts. Our aim is to distribute Lifebox pulse oximeters to every Community Health Centre across the two districts – to support a population totalling more than 4.5 million.
Caesarean sections are a huge part of the surgical burden across India and are starting to be performed at the community health centre level. To try to tackle its high rate of maternal mortality, India has a cash incentive programme to encourage more women to deliver in facilities, as opposed to at home. This has seen a huge increase in facility deliveries but little meaningful reduction in maternal mortality rates. Whilst this seems surprising, the obstetric gynaecologist, Dr Jeffrey Smith, sums it up perfectly:
"Facilities cannot just exist as buildings." For an increase in numbers to translate into an increase in lives saved, there needs to be an increase resources – both staffing and supplies.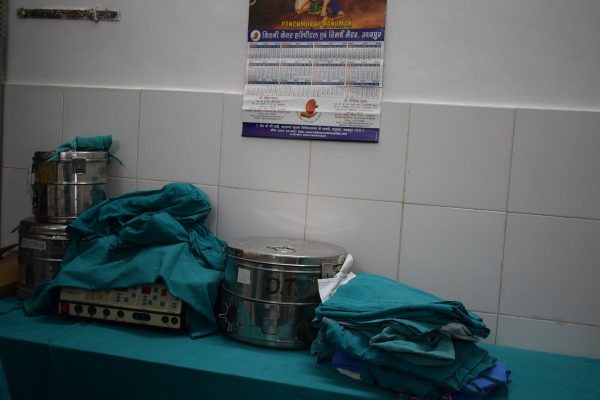 Lifebox's grant from the Stavos Niarchos Foundation is a tangible place to start. They're helping us to fund the distribution of pulse oximeters, along with training, throughout India.
Pulse oximetry is a minimum standard for safe anaesthesia, monitoring the level of oxygen in the blood and sounding an alarm if the level begins to fall. This gives healthcare providers life-saving time to act – and the tools they need to transform 'a building' into a healthcare facility capable of providing safer care.
Dr Gupta and Dr Kumar are committed to working alongside Lifebox to equip all community health centres in the districts of Udaipur and Dungarpur with pulse oximeters. This will ensure mothers that require an emergency caesarean are monitored during – and after – their operation.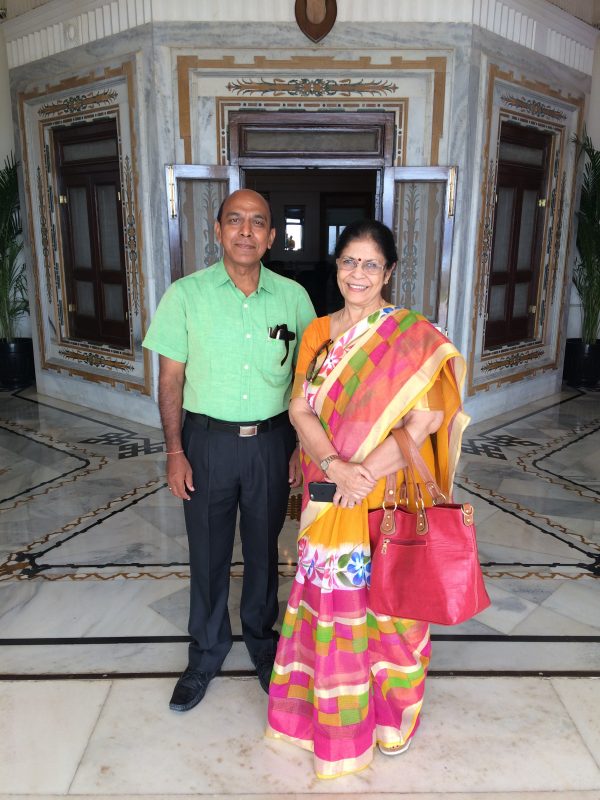 As Dr Kumar says, "This project will be a lifeline for patients, especially for mother and child care. I am happy to work for this noble cause. Aside from the help of the pulse oximeters, this programme will sensitise the practice of the surgical safety checklist and improve patient outcomes."
Road tripping in Maharashtra
After leaving Udaipur, I headed to Nanded in the rural west of Maharasthra. My host was local champion, anaesthetist Dr Someshwar Patange. Patange ensured that I saw the diversity of surgical provision across Nanded District. We spent two days winding and bumping our way through Maharashtra's valley planes and parched forests – from private urban hospitals to the most remote primary health centres.
Our journey took us past Umarkhed District Hospital, a facility that Lifebox Founder and Chair – Atul Gawande – visited a few years back. Maharashtra is Atul's ancestral home, and in finding the hospital's operating rooms lacking monitoring, donated three Lifebox oximeters. Two years on, it was moving to see that the little yellow boxes were still beeping – providing the soundtrack to safer surgical care for the 250,000 people within the hospital's catchment area.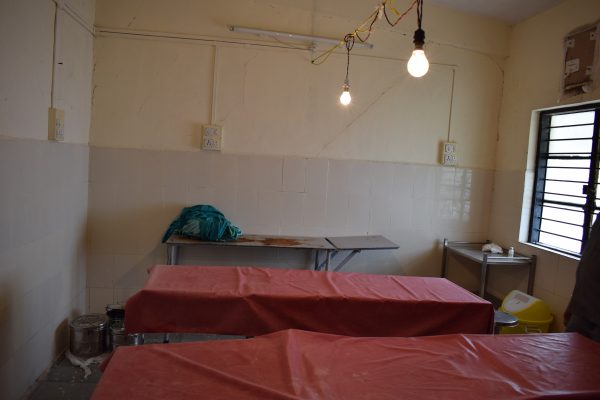 It's challenging to confront the realities of unsafe patient care; especially for those who dedicate their lives to saving others. Many times during my three days with Patange, he spoke of not being proud of what he was showing me, peeling back the reality of anaesthesia provision in his home region. Yet change is coming.
In October, Nanded is hosting the Indian Society of Anaesthesiologists Maharashtra State Conference (Maharashtra ISACON). Thanks to the determination of Patange, Lifebox will be hosting a train-the-trainers workshop along with training workshops for both anaesthetists and ward staff, and distributing more than 220 pulse oximeters. This equipment will be covering the oximetry need in both operating rooms and recovery settings across Nanded District – helping improve the safety of anaesthesia for a population of millions. It's testament to what can be achieved when one person decides to make a change. We look forward to bringing you news from Nanded in October.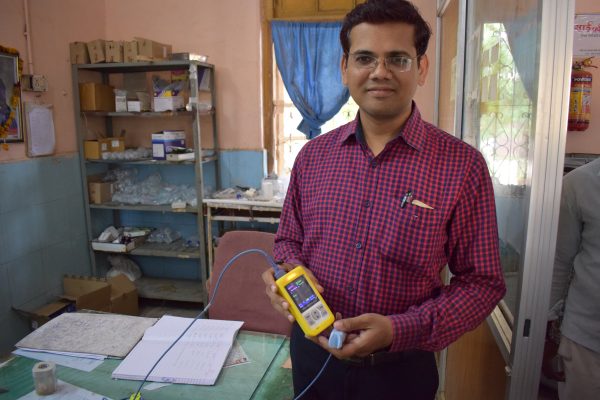 Part Two of Kitty's Update on India will be posted later this week.