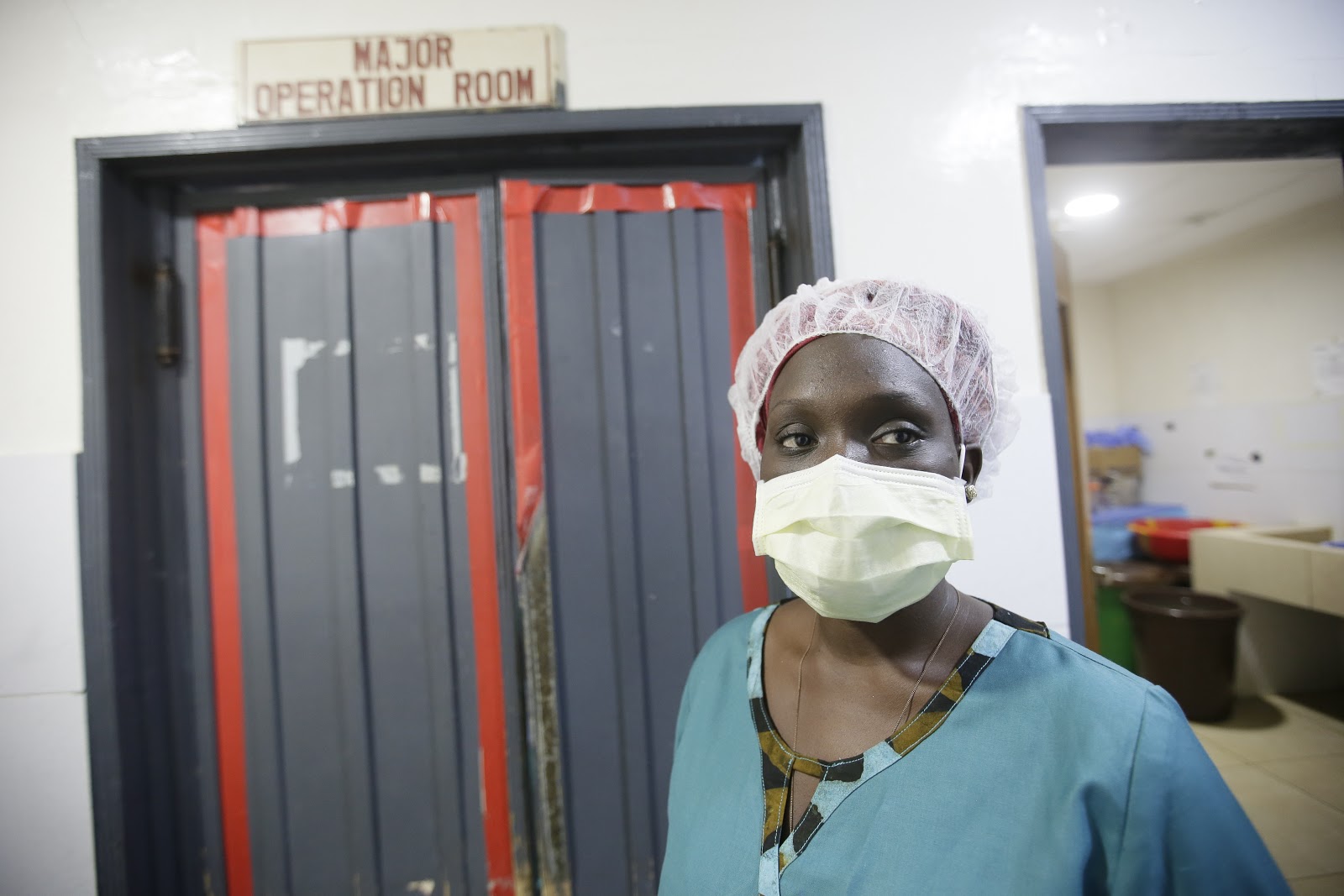 It Takes Teamwork! Improving Surgical Safety in Liberia: A Photo Essay by photojournalist Ahmed Jallanzo
When implemented effectively, the WHO Surgical Safety Checklist significantly reduces complications and mortality associated with surgery. In order to share best practices for adapting and implementing the Checklist in specific contexts, Lifebox is developing a Surgical Safety Checklist Implementation Workshop.
In November, with the support of the UBS Optimus Foundation, Lifebox teamed up with the public hospital staff of Redemption and CB Dunbar Hospitals in Liberia to provide a 3-day "training of trainers" workshop for clinical operating room staff—surgeons, OR nurses, and anesthesia providers—in Checklist Implementation Strategies. Staff from five Liberian public hospitals, including clinicians from Redemption, CB Dunbar, Phebe, Bomi, and Rennie hospitals joined.
Improving communication and teamwork among all members of the surgical team is key to effective Checklist use. The new Lifebox Light—a low-cost surgical headlight designed to address surgical lighting needs in low-resource contexts—is also being tested in Liberia as a way of engaging surgeons as leaders in surgical safety and Checklist implementation. The Lifebox Light was tested by surgeons at five facilities in Liberia as well as by Doctors Without Borders/Médecins Sans Frontières (MSF) at its Bardnesville Junction Hospital pediatric surgical facility.
Find out more about Lifebox's work in Liberia.
To support our work, donate here.