Join us at the World Health Assembly
Well you can start by reading A70/38 section K, the report submitted by WHO's secretariat.
And then you can come talk to us!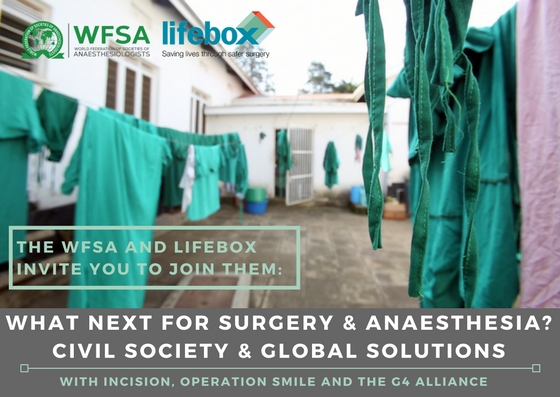 Lifebox is hosting an incredible panel event with our co-founders the World Federation of Societies of Anaesthesiologists (WFSA) at the Press Club on Wednesday, May 24th, exploring the contribution of civil society in support of the resolution.
More information available here.
We'll be joined by our friends at InciSioN (gearing up for Global Surgery Day and a multi-language The Checklist Effect extravaganza), Operation Smile and the G4 Alliance.
From advocacy to information management, national surgical planning to workforce development, there's a lot to do in the next five years – but we're excited to share how much is already being done.
Not in Geneva? Not a problem. We'll be live-streaming the event, so you can follow at home.
RSVP to [email protected] – we look forward to seeing you in-person or online!