Road traffic accidents in Uganda are frequent and brutal. Two years ago, the anaesthesia community at Mulago Regional Referral Hospital, the largest in the country, lost several of its own when a minibus carrying anaesthetic SHOs to a funeral was swiped off the side of the road.
Treatable injuries became fatal ones: the same infuriating story we heard many accounts of over the next few weeks. No drugs; no staff; no electricity; no efficient transport.
"In a country that has only 0.6 anaesthetic providers per 100,000 population (unlike the UK which has 20) this is a huge blow," wrote Dr Sarah Hodges, Head of Department of Anaesthesia at the CoRSU Rehabilitation Hospital in Kisubi.
The World Health Organziation, which launched a Decade of Action for Road Safety in May, estimates that road traffic accidents will be the fifth leading cause of death by 2030.
As we crammed into a mutatu, cab, for the 300km journey down to Mbarara, suitcases strapped to the roof, squaring up to oncoming traffic and picking up speed along torn up and dusty roads, it was easy to believe.
Improvements in infrastructure over the last few years have certainly made cross-country journeys easier, but thunderstorms on the Monday before our training course began had swamped potholes and slowed travel. The participants, stationed in hospitals and health centres as far north as Abel, by the border with South Sudan and west, across the Rwenzori Mountains, travelled hundreds of kilometres to get to Mbarara in the south.
Many who had left their posts before dawn were still arriving, wet and tired, the following morning.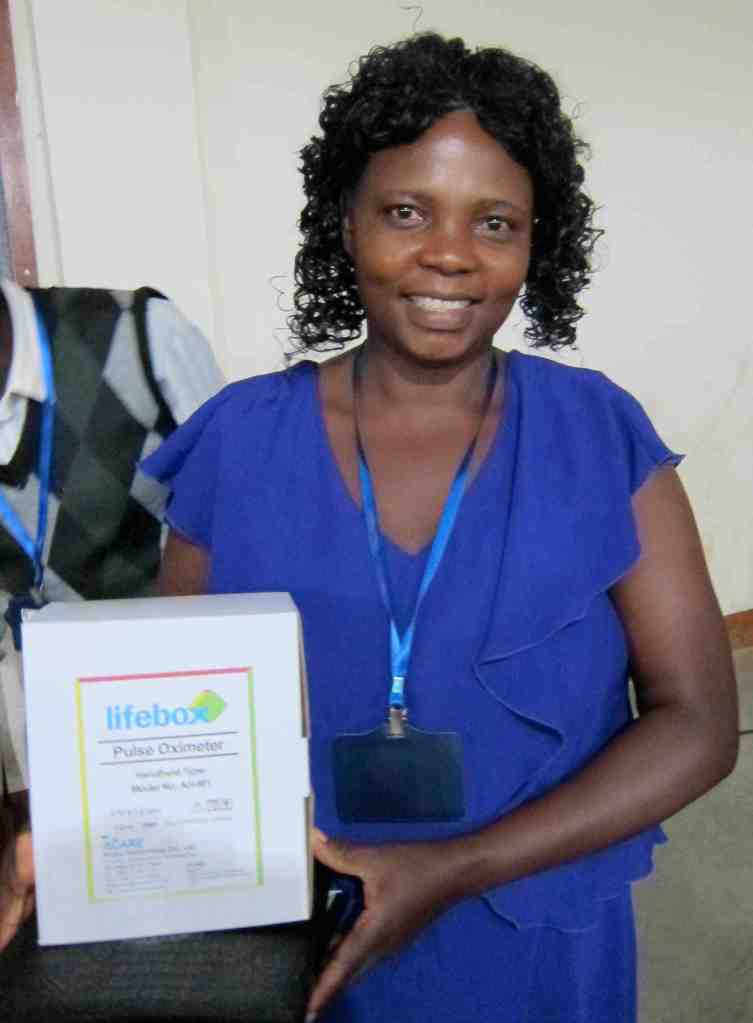 This is Khasitsi Khalayi – a 40 year old anaesthetic officer at a Health Center 4 in the Mbale district, in Eastern Uganda.
"Since here are so many patients – sometimes you have shortages, sometimes you are alone – of drugs, of materials, staff. Sometimes because of these shortages you are overworked, and patients are many. You encounter some problems," she explained.
Khasitsi left her home the day before, traveling by bus to Kampala where she boarded another bus to Mbarara, arriving at 2am. She got on a boda boda, a motorcycle, and met Dr Stephen Ttendo at the University.
"He said I should not miss the pulse oximetry session."