But the civil wars of the 1980s and 90s wrecked lives and infrastructure. The school of anaesthesia in the capital Monrovia closed down, and the one in Phebe was always on the retreat to 'safer areas.' Training halted and many anaesthetists were amongst those killed.
Today there are just 22 nurse anaesthetists for a population of 3.5 million. 10 of them are middle-aged; 12 are more than 60 years old. Access to caesarean section is so limited, and the country has one of the highest maternal mortality rates in the world.
Mothers of Africa is a Welsh charity set up between Cardiff University and NHS Departments of Anaesthesia in South Wales that aims to support maternal health in sub-Saharan Africa. They've had a link with the Phebe school of anaesthesia for four years now, working together to develop the training curriculum for these desperately-needed nurse anaesthetists.
They're one of our favourite organizations on Twitter (we're still new to that game!) and we were thrilled to send them on their most recent trip in February with 18 Lifebox pulse oximeters.
"Pulse oximeters are a much needed resource in Liberia, reflected by the lively debate they provoked when deciding which hospitals needed them most," explained Dr Diane Watson, who lead the training for 44 attendants. "Anaesthetists who had none in their hospitals took priority," she explained of the difficult decisions made by the Liberian Association of Nurse Anaesthetists.
An essay competition for the participants revealed again and again the importance of pulse oximetry – particularly in low-resource settings where staff and training are strained.
"A 20 year old man who had a goitre for the past eight years came to the hospital for a thyroidectomy," wrote one of the NAs. "The surgery lasted 5 hours. At the end of the surgery the patient was taken to the recovery room, where there is no oxygen. Whilst doing the monitoring I noticed that the saturations were dropping, so I did the head tilt, chin lift, jaw thrust and encouraged him to breathe. I did this for 2 hours and 45 minutes on and off until his Sp02 could be maintained without me."
Without the pulse oximeter the patient would have been sent back to the ward earlier and his airway obstruction would likely have gone unrecognized. Eight years of living with a debilitating, easily operable condition would have ended, entirely unnecessarily, in death.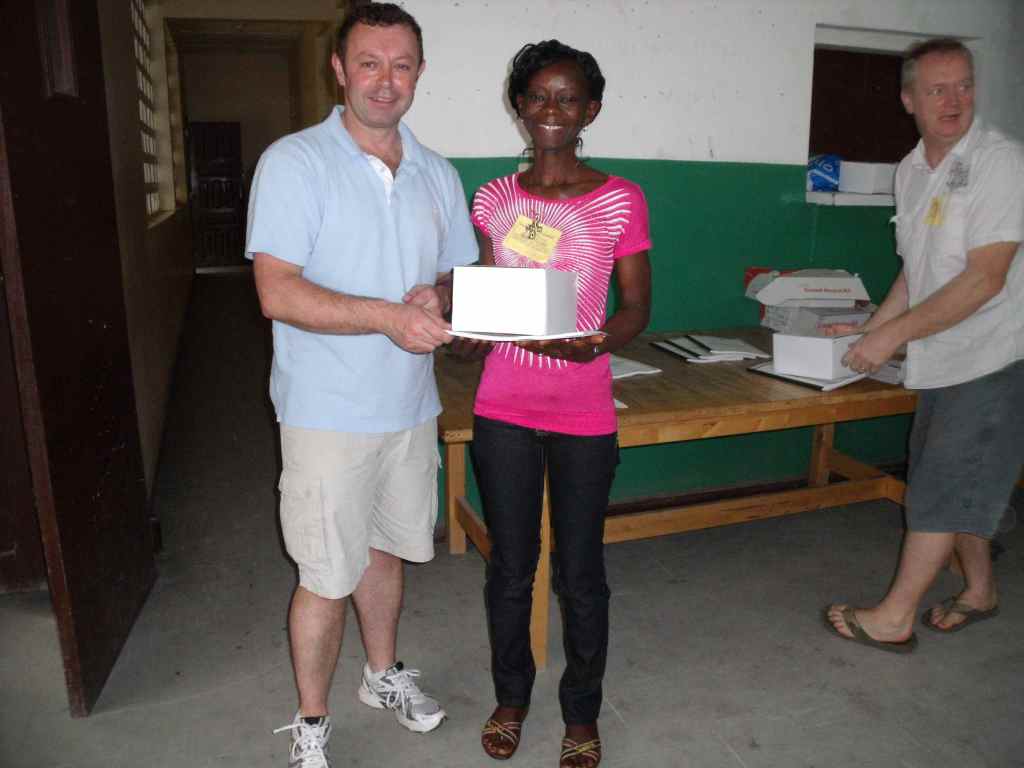 Congratulations to all the attendees! And to Mothers of Africa for such a successful programme – we're proud to stand together in support of safer surgery worldwide.