Lifebox® – a hero's choice!
Surgery is safe when the surgical team is strong – and Operating Room nurses are the players everyone wants on the team!
They advocate for the patient, advocate for safety, and we've been proud to link for several years with the European Operating Room Nurses Association (EORNA) for safe surgery worldwide.
So the news that Ansell, the global health and safety protection solutions company, had teamed up with EORNA to create an award recognising the contribution of perioperative nurses in patient care made our day.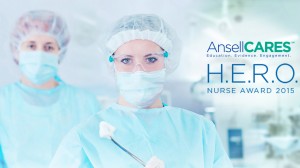 The news that Lifebox® might receive a donation made it twice!
The Ansell Cares H.E.R.O. Nurse Service Award for European O.R. Nurses "recognizes perioperative nurses who display exceptional skill and quality in patient care, and present and in-depth commitment to staff education and development."
A donation to one of six charities will be made in honour of each winning H.E.R.O., and Lifebox® is delighted to be on the list!
More than 156,000 votes from 71 countries have flown in from colleagues and patients determined to recognise the contributions of O.R. nurses who make surgery safer. Winners will be announced on July 1st.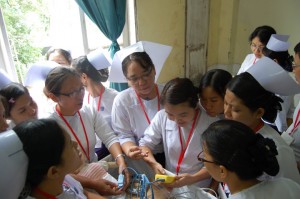 Donations are important – they're the reason we're able to send our life-saving equipment and training to more than 90 countries around the world. But recognising the skill, the dedication and the contribution of those who are already striving for safer surgery is vital.
We're proud to be a part of this conversation – and we're grateful to all the O.R. nurses worldwide who are making such a difference!