Lifebox at Euroanaesthesia 2016
The European Anaesthesiology Congress is coming to London this weekend, and we have some wonderful news: our hosts have chosen Lifebox as the conference charity.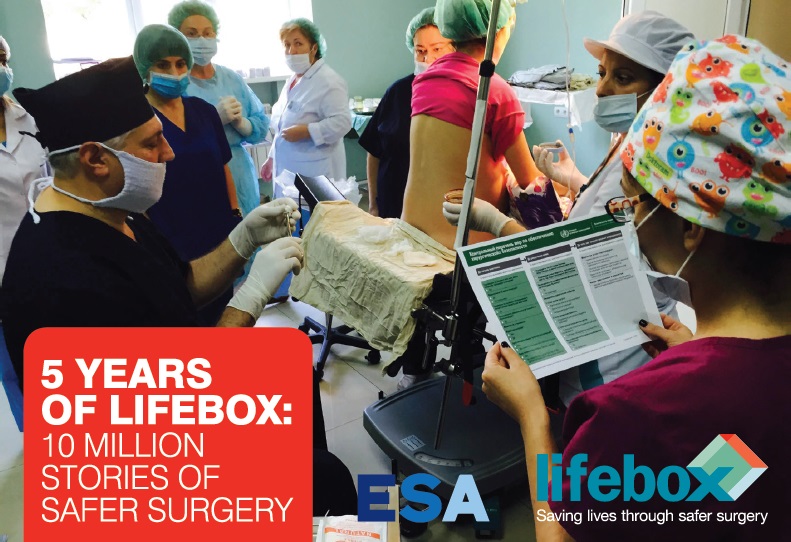 We're thrilled that the European Society of Anaesthesiology (ESA), the representative body of anaesthesia societies across the continent, has chosen to showcase our work at this year's event and help raise funds for much needed pulse oximeters and training for anaesthesia providers in Eastern Europe. Access to safe anaesthesia really is a global concern, with an estimated 1 in 3 patients in the region lacking access to a pulse oximeter in surgery. The responsibility to change things for the better belongs to us all.
Now in its sixth year, Euroanaesthesia is a key event on the anaesthesiology calendar, bringing together anaesthetists from across Europe and beyond .
We're so proud to partner with ESA and its country members including Armenia, Belgium, Israel, Moldova, Norway, Slovakia, Switzerland, UK and Uzbekistan who have contributed towards closing the global pulse oximetry gap through our MAKE IT 0® campaign.
Each year the ESA hosts its annual congress in a different European city and Lifebox has joined the tour travelling to Paris, Barcelona, Stockholm and Berlin over the years to spread the world about our lifesaving work.
We may not be packing our bags for this year's congress as our small but mighty London based team are just a short commute ride away, but we're looking forward to a busy weekend with over 6,000 expected delegates.
Visit our stand in the National Village to learn more about our safer surgery work and plot yourself on our global anaesthesia map.
You can also help us to continue distributing essential monitoring equipment and training by making a donation here.
And don't forget to follow #ESALondon on Twitter for updates throughout the weekend.