Lifebox Expands Global Access to Pulse Oximeters and Education
144 countries worldwide are now eligible to purchase oximeters and receive donations, as Lifebox expands outreach to include upper-middle income countries as defined by the World Bank and United Nations.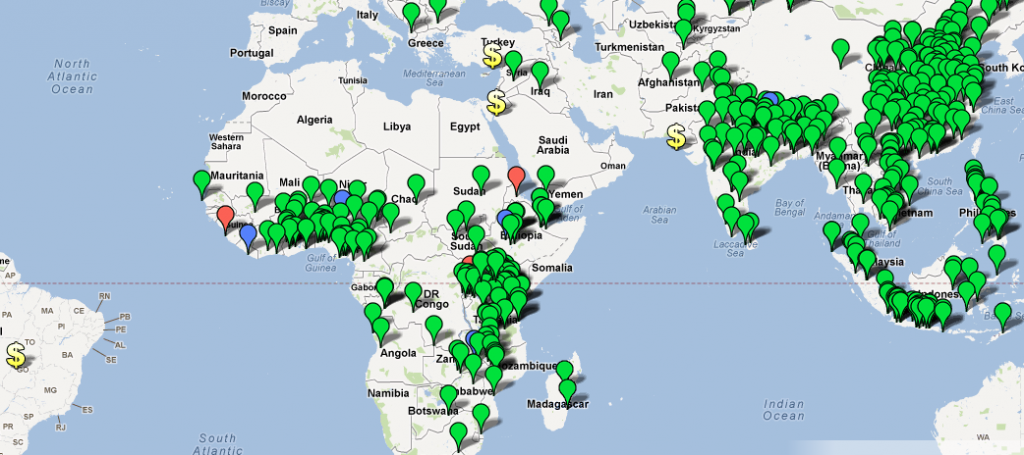 The global pulse oximetry gap hasn't shifted – there are still more than 77,000 operating rooms worldwide without access to this life-saving equipment – but recognition of where it is located has.
According to the Institute of Development Studies, 72 per cent of the world's poor don't actually live in poor countries, but in middle-income countries (MICs). "This is a dramatic change from just two decades ago, when 93 per cent of poor people lived in low-income countries (LICs)."
The reality for millions of people in many officially designated MICs is acute poverty surrounded by small pockets of wealth: high-functioning regions where the MIC-levels of per capita income skew the balance sheet out of recognizing the widespread LIC-levels of per-capita income.
Take China: Shanghai has an equivalent GDP per person to Saudi Arabia; Tibet is more comparable to Congo-Brazzaville.
We can't allow statistics to mask the reality of unsafe surgery. By expanding our list of eligible countries, Lifebox will be able to reach those hospitals, healthcare workers and patients most at risk from global economic and healthcare imbalance.
Check out the Lifebox global impact map for more information about where we're working – and remember to visit our blog to meet the faces behind the coordinates.