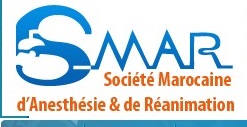 Lifebox is heading to Morocco!
We'll have a stand and will be spreading the word about our Lifebox pulse oximeter and education programme. Information in French can be downloaded here, and we hope that Francophone delegates will enjoy our latest 'how to' oximeter video.
Lifebox has a long history of working in Africa – from our collaborations with colleagues in francophone countries such as Burkina Faso and Niger for safer surgery, to attending the West African College of Surgeons (WACS) Annual Conference.
Over the years we're worked closely with our partners in Burkina Faso to support anaesthesia providers with essential monitoring equipment and training. Thanks to the national society of anaesthesia (SARMU-B), Canadian Anesthesiologists' Society (CAS) and both local and international partners we've distributed 263 oximeters with training.
In 2015, we collaborated with the Nigerien National Society of Anaesthesiology, the Ministry of Public Health and The Flatley Foundation for #SaferSurgeryNiger. This countrywide project saw every government hospital operating theatre and recovery room in the country equipped with a pulse oximeter.
To date we've distributed over 1,000 pulse oximeters with training across Francophone Africa, and we look forward to catching up with our Moroccan colleagues at this event.
Follow our Congress updates on Twitter using the hashtag #LifeboxMorocco