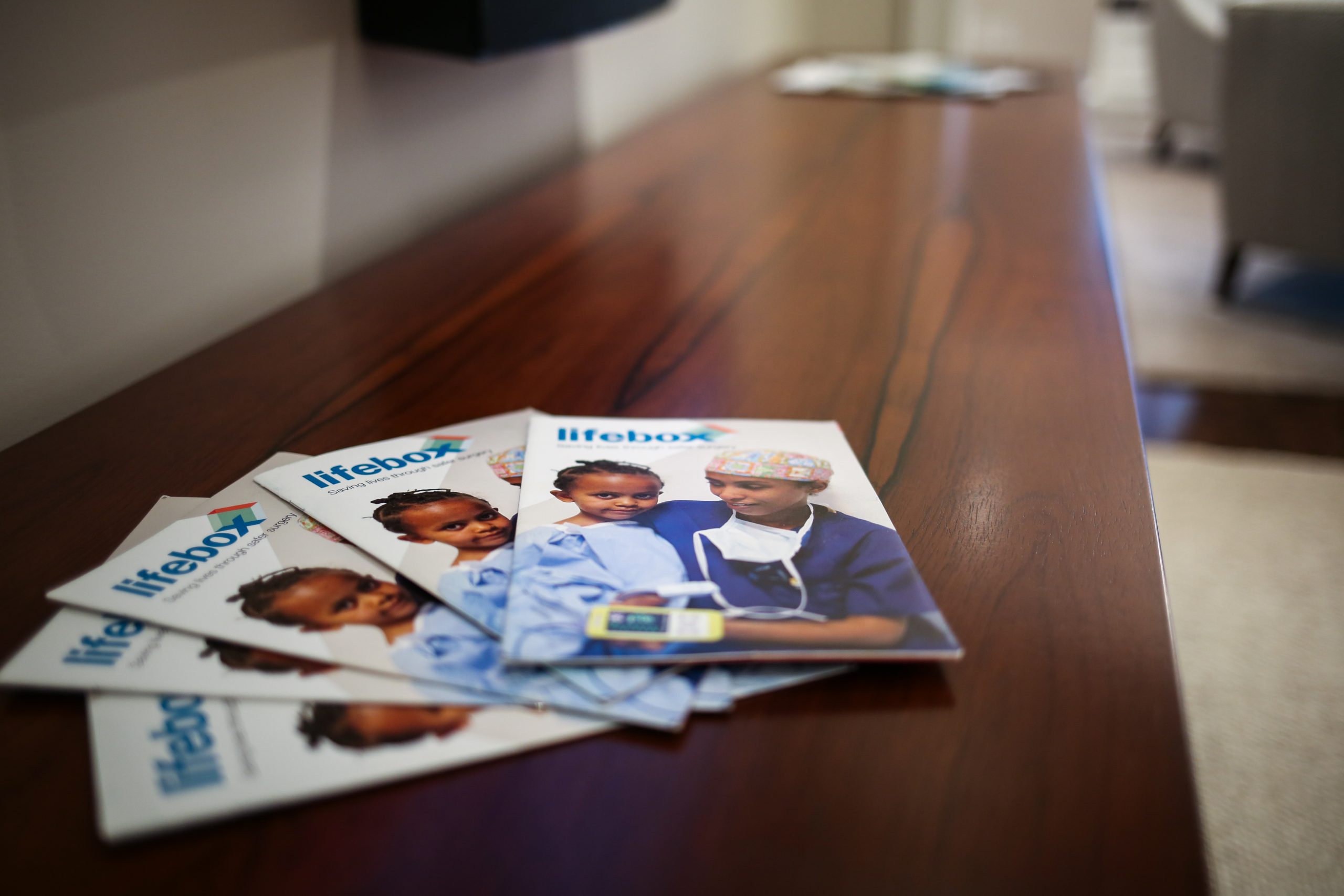 Lifebox is hiring: Development Manager
Key relationships: Global CEO and Board; Development Advisory Council members; senior staff and external stakeholders
Salary & benefits: Commensurate with experience + excellent benefits.
INTRODUCTION
Lifebox is a global non-profit organization registered in the United States and the United Kingdom dedicated to improving surgical safety in low and middle-income countries. Founded in 2011 by the authors of the WHO Surgical Safety Checklist, Lifebox works to ensure that surgical teams around the world have the tools and training needed to provide the safest care possible for their patients. Lifebox's flagship program has been to develop and distribute a low-cost, low-resource-adapted oxygen monitor, called a pulse oximeter, to over 16,000 anesthesia providers in 109 countries making surgery safer for 10 million patients.
In 2018, Lifebox is launching a new three-year strategic plan expanding and strengthening our work to focus on programs that provide tools and training to improve teamwork and reduce high rates of surgical site infections, in addition to strengthening our work to increase the safety of anesthesia in low and middle-income countries.
PURPOSE OF THE ROLE
Lifebox is seeking a Development Manager based in the US to develop and implement a comprehensive strategy for expanding and diversifying Lifebox's funding base with a particular focus on the US market. The Development Manager will be responsible for all fundraising initiatives in the US and contribute to the organization's global fundraising and communications strategies. Reporting to the Global CEO, working with all members of the Lifebox team and the Board, the Development Manager will be charged with managing all aspects of Lifebox's US fundraising efforts including individual major gift solicitation, foundation and corporation grant requests, as well as targeted sustaining donor campaigns.
Responsibilities:
The Development Manager will be responsible for developing and executing a comprehensive plan for raising Lifebox revenue over the next five years. In doing so s/he will work in close collaboration with the global leadership and program teams in support of fundraising goals.
Specific responsibilities include (but are not limited to):
– Working actively with the CEO and Lifebox senior staff on all US fundraising initiatives, including major gifts, foundation and corporation grants, and individual donor solicitation;
– Building and managing a portfolio of individual major donor, foundation, and corporate prospects in the US;
– Researching and identifying funding opportunities in the US and preparing funding proposals and reports;
– Engaging the Lifebox Global Governance Council members and the Development Advisory Council members to actively support and fundraising plans and events;
– Planning and executing fundraising and cultivation events;
– Overseeing online fundraising content and tools, including regular donor communications;
– Maintaining a database (Salesforce) of fundraising contacts and prospects;
– Managing the fundraising budget;
– Recruiting and managing short-term fundraising staff, interns and volunteers.
SPECIFICATIONS
Experience:
– 3 years or more of non-profit development experience, preferably in the US;
– Demonstrated track record of successful major donor cultivation and gift solicitation;
– Experience writing donor proposals and reports;
– Experience organizing events;
– Knowledge and degree of comfort for communicating complex medical issues to
medical and non-medical audiences;
– Ability to analyze and communicate financial information;
– Excellent English-language communications skills, written and oral;
– Self-motivated with a proven ability to take initiative;
– Ability to work in a team as well as independently;
– Passion for the mission and goals of Lifebox;
– Bachelor's degree or equivalent.
Desirable:
– Experience with global health funders, including foundations and major donors based outside the US;
– Exposure to state/government funders such as USAID.
– Additional language skills in addition to English.
How to Apply:
To apply please email [email protected] with resume and cover letter stating your motivation for the position and how you meet the selection criteria. No calls please.
Deadline for receipt of first round of applications: Midnight EST on January 19, 2018. We regret that only shortlisted candidates will be contacted.
Lifebox Foundation is an equal opportunity employer and values diversity.