Lifebox has a long history of working with partners across the Francophone world, most recently in Burkina Faso to Guinea and Niger. Local leadership, expertise – and of course a common language – are essential for long-term improvement in anaesthesia and surgical care. We're excited to be building up a Francophone faculty for regional training in Lifebox programmes, from pulse oximetry to introducing the WHO Surgical Safety Checklist in challenging environments.
Here's our Global CEO, Kris Torgeson, at SFAR meeting our partners, including Prof Tchoua, SARANF President.
Falling into global anaesthesia conversations with passing anaesthesia providers is one of our favourite conference activities! We had a stand throughout the event where we showcased the Lifebox pulse oximeter and spread the word about our lifesaving work.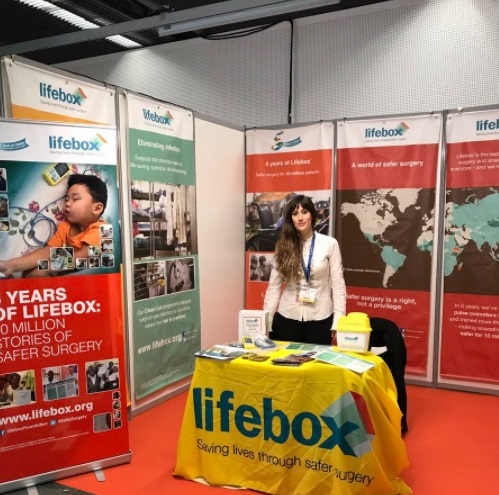 Kris also delivered a presentation about Lifebox's work to SFAR members. Many thanks to Prof Claude Ecoffey, SFAR's Past President, for helping to raise awareness about our work, in simple and urgent terms:
"Our aim is to make surgery and anaesthesia safer and available for all patients worldwide."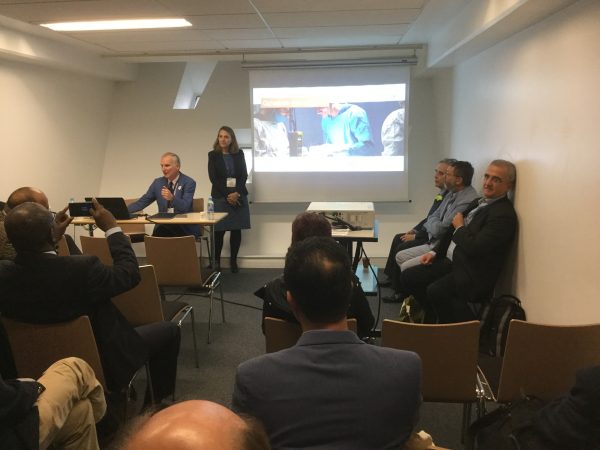 We also held a raffle for one Lifebox pulse oximeter, won by Dr Nze Obiang from Gabon.
We had a great SFAR experience, and look forward to next year! Catch all the congress highlights on Twitter using the hashtag #SFAR2017.