Lifebox-SFGH Journal Club: Global Neurosurgery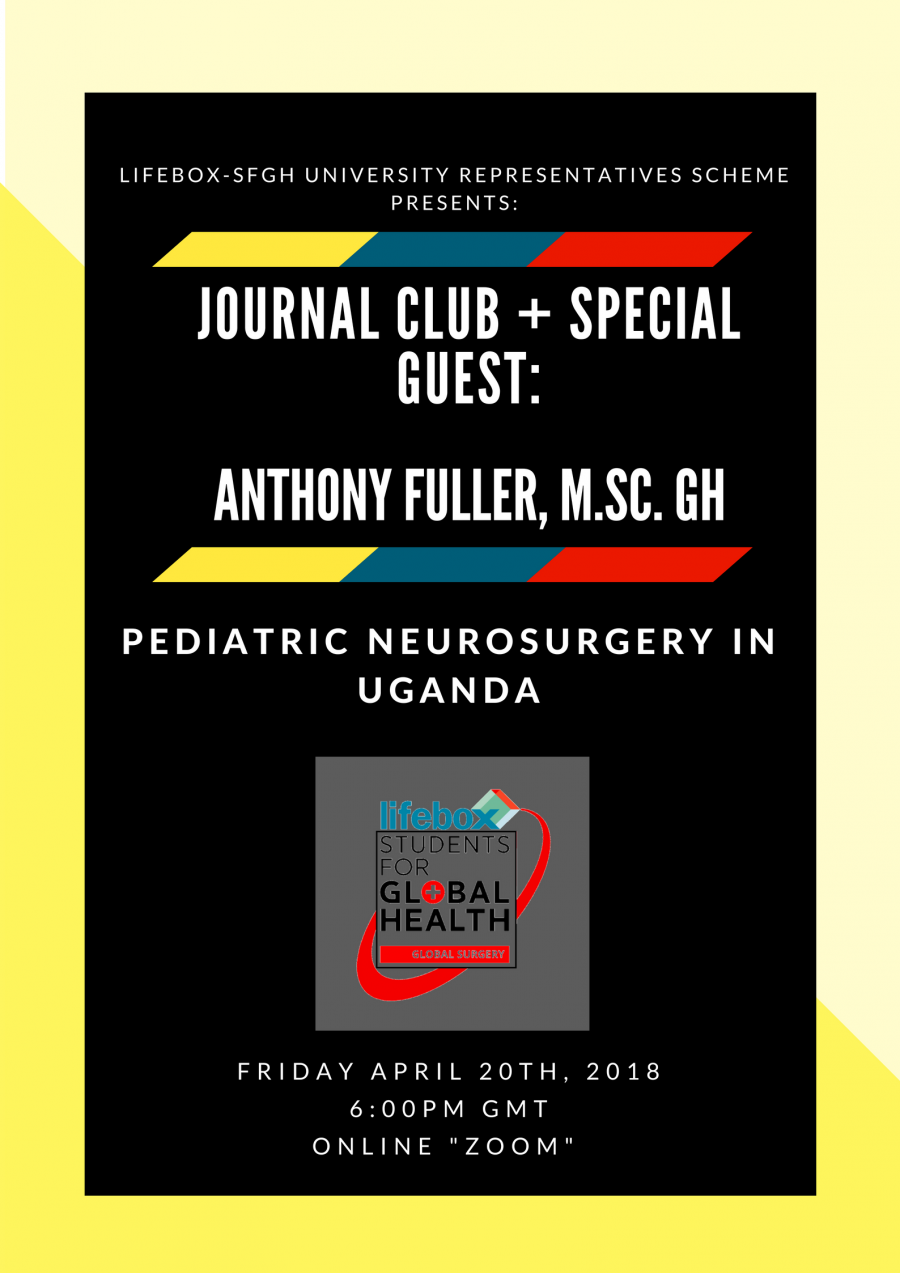 The Lifebox-Students for Global Health scheme is about inspiring and leading medical students in educating others on the wider global surgery issues that may not be covered in their medical curriculums.
As part of this, a group of reps from across the UK recently took part in an online journal club discussing the article 'Paediatric Neurosurgical Outcomes Following a Neurosurgery Health Systems Intervention at Mulago National Referral Hospital in Uganda'. This article examined neurosurgical outcomes at a Ugandan hospital following an intervention by Duke Global Neurosurgery Group.
Sections of the paper were divided between reps, who then each prepared a brief summary to present back to the other journal club participants. We were also lucky enough to be joined by Tony Fuller, a fourth-year medical student at Duke University and a co-author of the paper, for a Q&A covering the paper itself as well as broader global surgery issues.
Having the insight of someone personally involved in the study was of immense value. The discussion covered practical issues such as sourcing of equipment to issues that are not always covered in detail in papers, like the attitudes of local staff to these interventions and how the relationship between Uganda and Duke Global Neurosurgery group began. Tony also shared his own experiences of how he became involved with global surgery research – as well as advice on how others could become involved.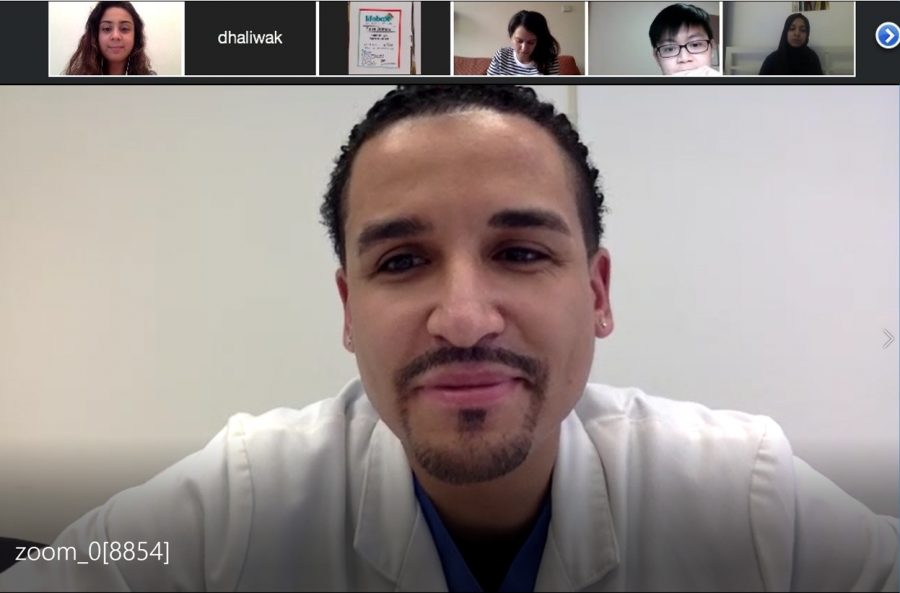 I became a rep for Lifebox-SfGH because I saw an opportunity to empower myself and others about global surgery issues, as well as wider global health issues, whilst still at an undergraduate level. This journal club highlighted how much we, as students, can teach and advise each other. It also offered valuable insights on how to get more involved in health advocacy on a global scale from someone who has done it themselves.
Lifebox-SfGH is planning to host regular journal clubs, with a focus on global surgery, and you do not have to be a rep to join in! If you are interested in taking part in future discussions, or just want some more information about Lifebox and the Students for Global Health Scheme, please email [email protected].