Lifeboxes for Rio – ready, set, go!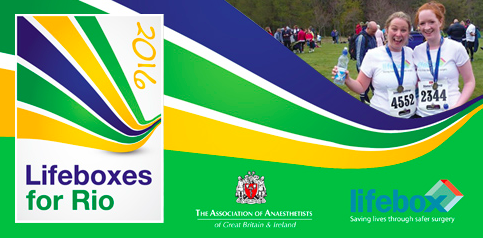 Put the 2016 Olympics in your global health calendar – we're going to Rio!
Or at least we're going to #Lifeboxes4Rio, as our co-founders at Association of Anaesthetists of Great Britain and Ireland (AAGBI) launch a bold, two-year bid to make surgery safer.
The goal of Lifeboxes for Rio is simple: raise funds for the donation of pulse oximeters to hospitals in low-resource setting countries. 600, to be precise – one for every British athlete attending the next Olympic and Paralympic Games. That's £96,000 to make surgery and anaesthesia safer for hundreds of thousands of people around the world. It's a challenge*, but it will change lives.
Lifeboxes for Rio launches under the charge of new AAGBI President Dr Andrew Hartle, a senior consultant anaesthetist and Gamesmaker at London 2012.
He'll be leading the AAGBI in encouraging members, colleagues and friends around the country to read up, sign up, and take part in a fundraising event – be it sporting, theatrical, gastronomical – to bring home the gold standard of safer anaesthesia monitoring for every patient worldwide.
Download a pack to get started here.
We spoke to Dr Hartle about the inspiration behind the campaign, the broader vision – and given the AAGBI's success on two wheels, whether he'll be getting on his bike any time soon…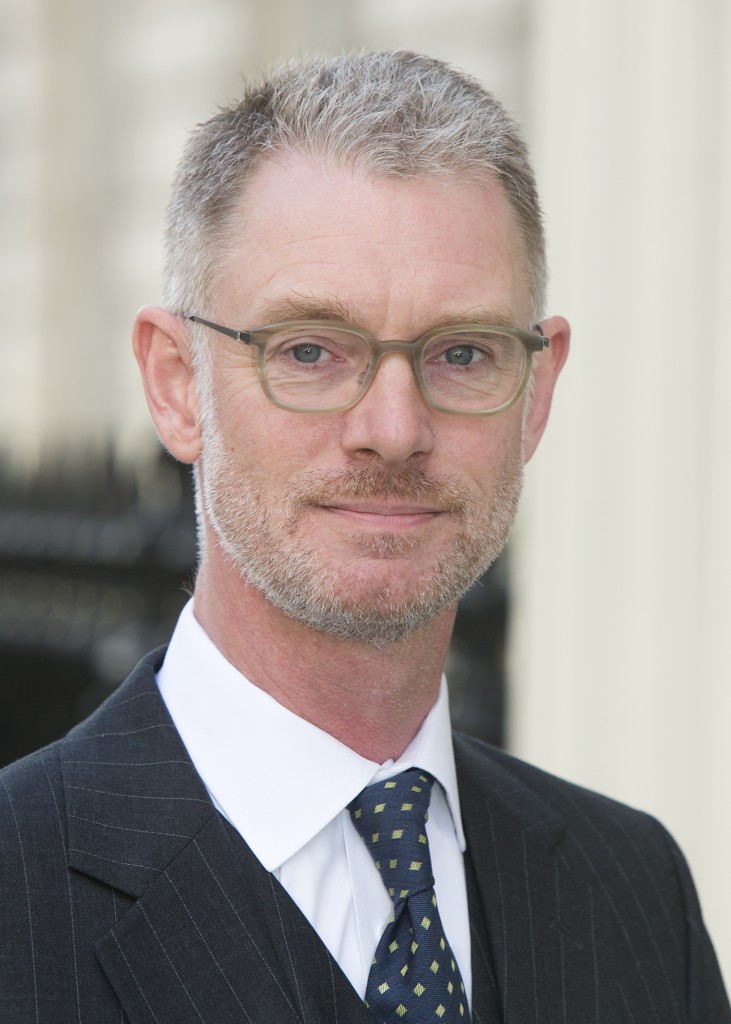 Why have you chosen this campaign as the keynote of your presidency?
The biggest things that have happened to me in the last few years have been my involvement in the AAGBI and my participation as an Olympics Gamesmaker. Bringing the two together for a great cause like Lifebox is another 'once in a lifetime' opportunity.
Is this about the donations, or is there a bigger picture?
Every penny helps, but if this campaign can help move Lifebox out of the world of anaesthetists, and get more attention from the general public, sportsmen, schools that would make me really happy.
Why should people get involved?
We all expect safe water, constant electricity and safe surgery – these should not just be for the developed world, but available to the whole world.
Will you be cycling/running/baking…?
Hmmm…One step at a time! I stopped smoking 15 weeks before I took over as President and I've promised to give the money I've saved (there's a brilliant NHS Choices app that tells me exactly how much!) to Lifeboxes for Rio – If I can keep this up for the next two years, that's about 25 Lifeboxes.
Where will the 600 oximeters go?
To hospitals in low-resource countries around the world – they won't actually be going to the Olympic stadium! Lifebox is best placed to allocate the pulse oximeters to the areas with the greatest need, and to co-ordinate the training, follow-up and support packages.
What's the link between Olympic sport and safer anaesthesia/surgery?
Most athletes have had surgery and assumed it was going to be safe. They're used to exercise labs and sports physiology and pulse oximeters feature there. They understand team-working – these are all essential parts of the Lifebox message. Legacy is a big part of each Olympic bid, and we've seen that in the redevelopment of the Olympic Park at Stratford. I'd like part of the legacy from Rio 2016 to be world wide, with more people having access to safer surgery and far fewer people dying needlessly.
You've seen Lifebox growing over the last four years – why do you think it's an important cause?
I can still (just) remember anaesthesia in the UK before pulse oximetry and can't imagine going back to that era. Remember when seat belts weren't fitted and didn't have to be used – no-one would go back. Lifebox works to give everyone the benefits of safe surgery we in the developed world now just take for granted.
* (Actually, given the success of the Great Anaesthesia Bake Off we suspect they'll find it a piece of cake!)