Every four years rugby fans and top international teams gather for the Rugby World Cup – a highly anticipated sporting event that rivals the title for 'the beautiful game.' And this year's tournament takes place in the UK, starting on Friday 18 September and running through to Saturday 31 October.
As nations from around the world arrive in Britain this week, we are excited to join in the celebrations and to cheer on our favourite teams as they (hopefully!) score tries.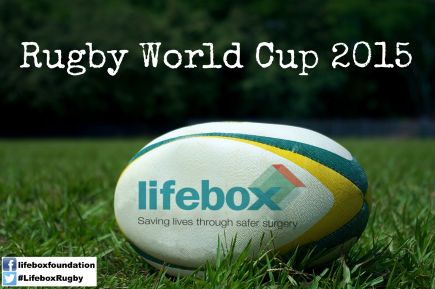 The Rugby World Cup places teams on a level playing field. However as we follow the games we'll have our eyes on a different result: how their countries compare off the pitch in a global health context.
Ever wondered how countries compare in terms of life expectancy? Number of physicians? Maternal mortality? It's not always a fair fight.
We learned so much from 'Lifebox Offside' last year and we're ready for round two. Join us this year as we reveal the health stats showing how your favourite team really measures up.
Follow #LifeboxRugby on Twitter, Facebook and Instagram to find out more.