London to Brighton Mini Ride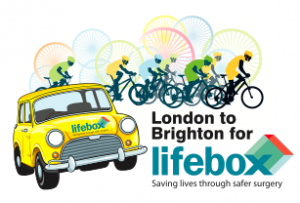 1990: the year that pulse oximeters became an American standard for safe anaesthesia monitoring.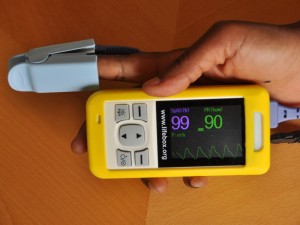 1989: the year they made this car.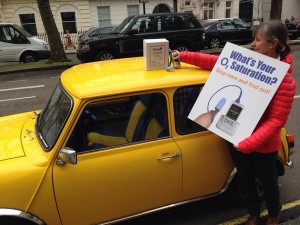 It's a natural fit – and a perfect colour match!
Calling all cyclists with an interest in classic cars, safer surgery and a day out at the beach – the Lifebox Mini is hitting the road Sunday, 17th May, for in the 30th anniversary London to Brighton Mini Run, and you're invited to join us. (At a safe cycling distance.)
Date: Sunday, 17th May
Start: Crystal Palace, 8:00am (sandwiches at 7:00am)
Finish: Brighton Pier, 54 miles later (about 2 1/2 to 4 hours, depending on fitness)
Cost to enter: £75 and a commitment to fundraise for Lifebox Foundation through the Lifeboxes for Rio campaign.
Which buys you: high-quality branded cycling jersey, refreshments, and a contribution to making surgery safer in low-resource settings.
How to register:download the welcome pack here and follow the instructions to confirm your place. Email [email protected] or call 0203 286 0402 with any questions.
Note: ride is limited to 20 spaces, so RSVP soon!
Would you like to drive from London to Brighton with your eyes closed? No. But that's the equivalent of giving an anaesthetic without knowing the oxygen level in your patient. In 2013 the cycling surgeons set out to make surgery safer in Malawi. With your help we can make a difference again.
* While every effort will be taken to ensure a safe experience, all cyclists undertake the cycle at their own risk. Lifebox, AAGBI and the London to Brighton organisers accept no liability.