It's an impressive site, as a referral hospital for more than 2 million people needs to be.
But you don't travel all this way just to lark around with the birds, so let's take a look at life on the ground.  
Originally set up by a Norwegian civil society organisation, the hospital is now run by a local church.   More than 2000 major and 2000 minor surgeries  each year – and 600 c-sections – keep the 5 operating theatres busy, and the hospital vital to the community.
Now, we know that safe surgery is hard enough in the best conditions – operating without the right equipment "is nearly impossible," as Professor Norbert de Bruijn found out as a surgical volunteer at Haydom earlier this year.
He began fundraising for a particular piece of equipment: a Glostavent anaesthesia machine specially designed for use in a low-resource setting, made by Diamedica in the UK.
They're easy to use and simple to maintain – just like the pulse oximeter from Lifebox, which our friend Robert Neighbour, director of Diamedica, kindly delivered earlier this year when he went to Haydom to set up the three new machines!
So, now we've got our feet on the ground – what exactly does a 'day in the life' of an oximeter look like?
Karoline Linde can tell you.  She sent an email from Haydom after just another busy day, walking us through the surgical wing and putting all debates about man v machine on hold…
"In Theatre 5 I followed an operation removing a prostate, where they only used spinal anaesthesia, and the anaesthesia nurse, Gabriel, monitored the patient manually," she recounted.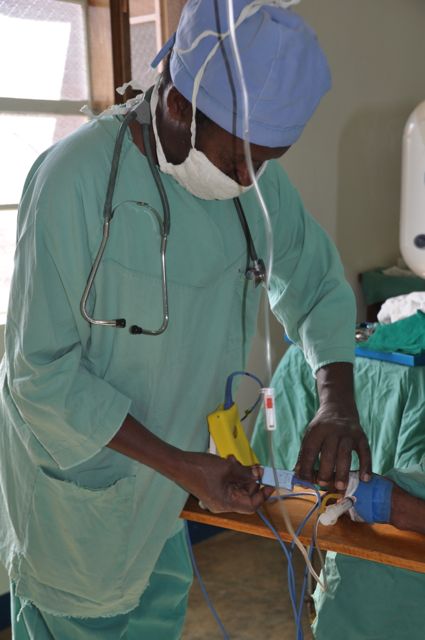 "At one point he saw that the blood pressure was dropping, and so he goes to Theatre 3 next door to get the oximeter.
'The great thing about these pulse oximeters is that they are portable, so in case we see that the patients vital signs are deteriorating we can get the oximeter and check,' he explains."
"Gabriel takes the oximeter back to Theatre 3 where anaesthesia nurse Malisha puts the probe on a 35 year old women undergoing surgical revision of a complicated fracture.  Malisha will be using the Glostavent to give general anaesthesia.  'The Lifebox pulse oximeters are very good, especially for monitoring children' says Malisha."
From Malisha in Theatre 3, to Gabriel in Theatre 5, back to Malisha in 3 – ask an age-appropriate doctor in the Europe or North America and they'll tell you that's how it used to be when pulse oximeters were first introduced in the 1980s.  Anaesthetists would race into work, review patients, and stake their claim for who was more vulnerable, who was more deserving of the oximeter.
As though some people deserve safer surgery more than others.
We know they don't.  So we provided more oximeters, and we trained more people how to use them.  And we made anaesthesia safer.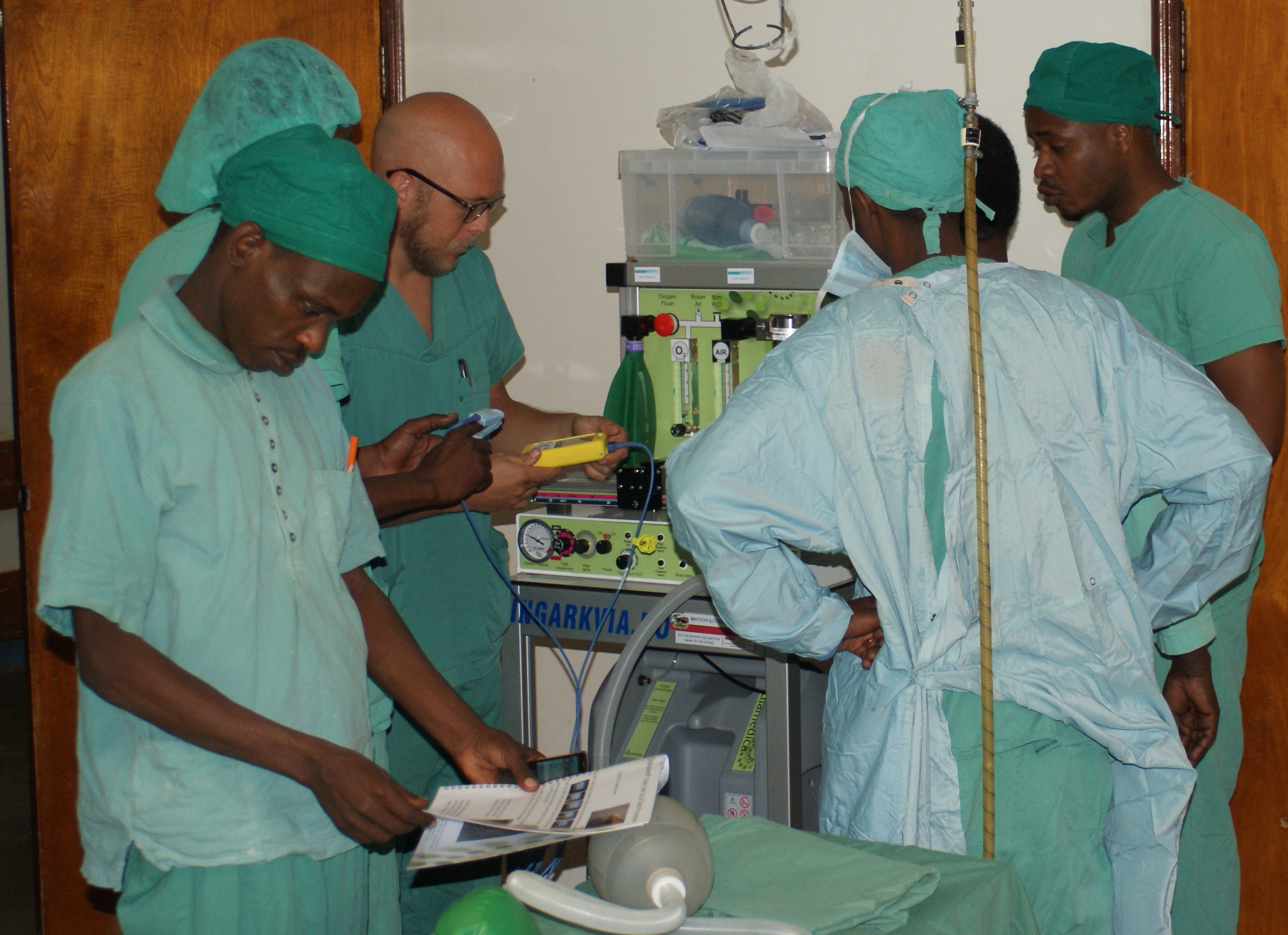 We need to do the same thing in low-resource setting countries, where patients just as deserving, and providers just as devoted, are struggling for safe care in the face of immense risk.
The staff at Haydom do an incredible job, and they shouldn't have to juggle equipment to get the job done.  We know how to make anaesthesia safer – we just need support to do it.
Thanks to Lifebox donors, we're thrilled to say that we're now able to send more oximeters to Haydom, so that soon, oximeters won't have to travel between theatre to spot check patients.
What we don't need to do is argue about it. Healthcare workers – equipment – training – we know for a fact that there's so much more to be done.