Throughout her career she's worked tirelessly to provide safer anaesthesia care for patients in her community, and to support colleagues at Black Lion Hospital through delivering essential training. And she's just getting started…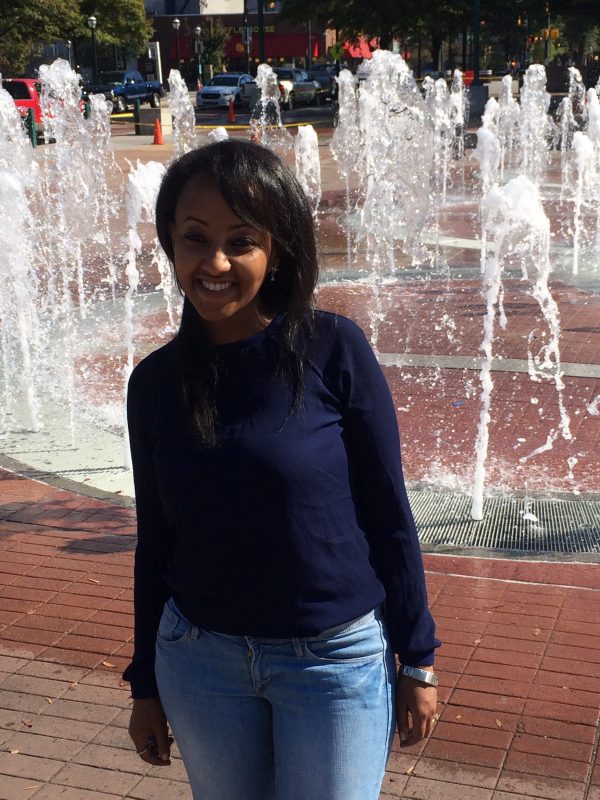 Why did you choose to become an anaesthetist?
I didn't choose to be an anaesthetist – I didn't want to be! I found anaesthesia sort of accidentally, I suppose…
In Ethiopia, after finishing medical school you have to serve in the rural areas for a minimum of two years.
So when I graduated, I was supposed to be assigned to a rural areas. But even at the largest hospital there was such a shortage of anaesthetists. They needed more teachers, and they gave me the opportunity to stay in Addis – where I'm from, where my family is – if I joined the department of anaesthesia.
So originally you wanted to be a surgeon?
Yes – my primary interest was orthopaedic surgery, though so many people told me that with my physique – small body – I'd struggle. But I love challenges and thought it wouldn't limit me.
I tried to change back to surgery, but on the way I started to really see the practice of anaesthesia. I saw so many gaps that needed to be filled, and honestly – I started to like it! As I said earlier, I love challenge – it makes my life more interesting, and gives me another reason to get up early in the morning, make a difference.
With anaesthesia, I really started to feel like I was making a difference – if I wasn't there for one day, I felt like I had created a gap.
Communication between surgery and anaesthesia provider is sometimes seen as a challenge! What is it like to understand both perspectives?
As I got deeper into the anaesthesia programme, I have to say my interest in surgery was going down. As the anaesthesia provider for orthopaedic surgeons, it gave me a chance to see what it was really like on the other side. I saw those big guys, sweating like crazy in the heat – and I didn't want to be there!
But primarily it was about need. There are so many gaps in anaesthesia in Ethiopia, especially in terms of manpower. My department had existed for 30 years, but we didn't see that much change.
I thought it could be the right ground for me to make a difference – especially for the patients.
What does safe care mean to you?
Too often, the way we practice is really unsafe. And it's frustrating as a physician not to be able to provide the care for your patients that you want. You see – the gaps in knowledge, resources, manpower.
But in anaesthesia, the patients give themselves to you, their whole self. There's so much trust, and it inspires you to do everything you can to ensure the patient gets the care they need.
Click here to learn more about #SaferSurgeryEthiopia.