In January this year we had the opportunity to sit down with our first Lifebox fellows to discuss their upcoming placements in Ethiopia and Uganda.
In collaboration with the Association of Anaesthetists of Great Britain and Ireland (AAGBI), the Difficult Airway Society (DAS), the Royal College of Anaesthetists (RCoA) and World Anaesthesia Society (WAS), two senior anaesthetic trainees have been chosen to make a significant contribution to quality improvement and anaesthesia care in Uganda and Ethiopia.
Dr Nicholas Owen, based at the University College Hospital London, will be spending six months in Jimma Ethiopia from August this year, while Dr Rachel Freedman at the Imperial School of Anaesthesia will spend six months in Mbarara, Uganda from January 2016.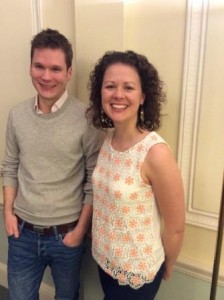 Read our full interview with Nick and Rachel in the May 2015 edition of the RCOA Bulletin here.