Lifebox and Mercy Ships share a commitment to safer surgery for all, and we've worked closely together over the years through distribution of lifesaving equipment, training to hospitals and long-term follow up to make it more than wishful thinking.
From our very first trip to Guinea in 2013 to delivering WHO Surgical Safety Checklist training in Congo and Madagascar, we've certainly learnt a lot about life on board this floating hospital, which provides free and essential surgical services to thousands people across Africa.
Along the way we've heard some incredible stories of lives changed on board the ship – both for the patients, and the staff who are proud to sail aboard. But they don't always reach across the water to a wider audience.
So we're thrilled the charity's award winning film, 'The Surgery Ship' is getting a UK premiere!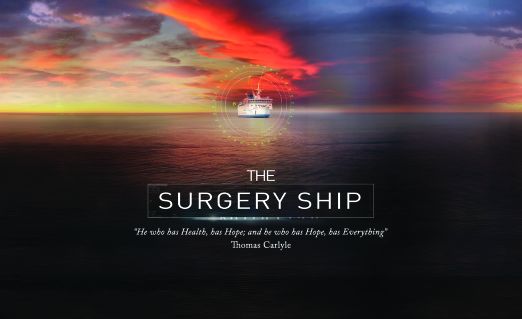 The documentary takes you behind the scenes and below deck of the MV Africa Mercy, to hear compelling stories of volunteer medics and the patients they treat. The screening is hosted by the Global Health Film Initiative (GHFI) at the Royal Society of Medicine (RSM), on Wednesday 16 March.
Click here to register and find out more about this event which includes a panel discussion with the film director Madeleine Hetherton and Mercy Ships UK colleagues. We hope to see you there!