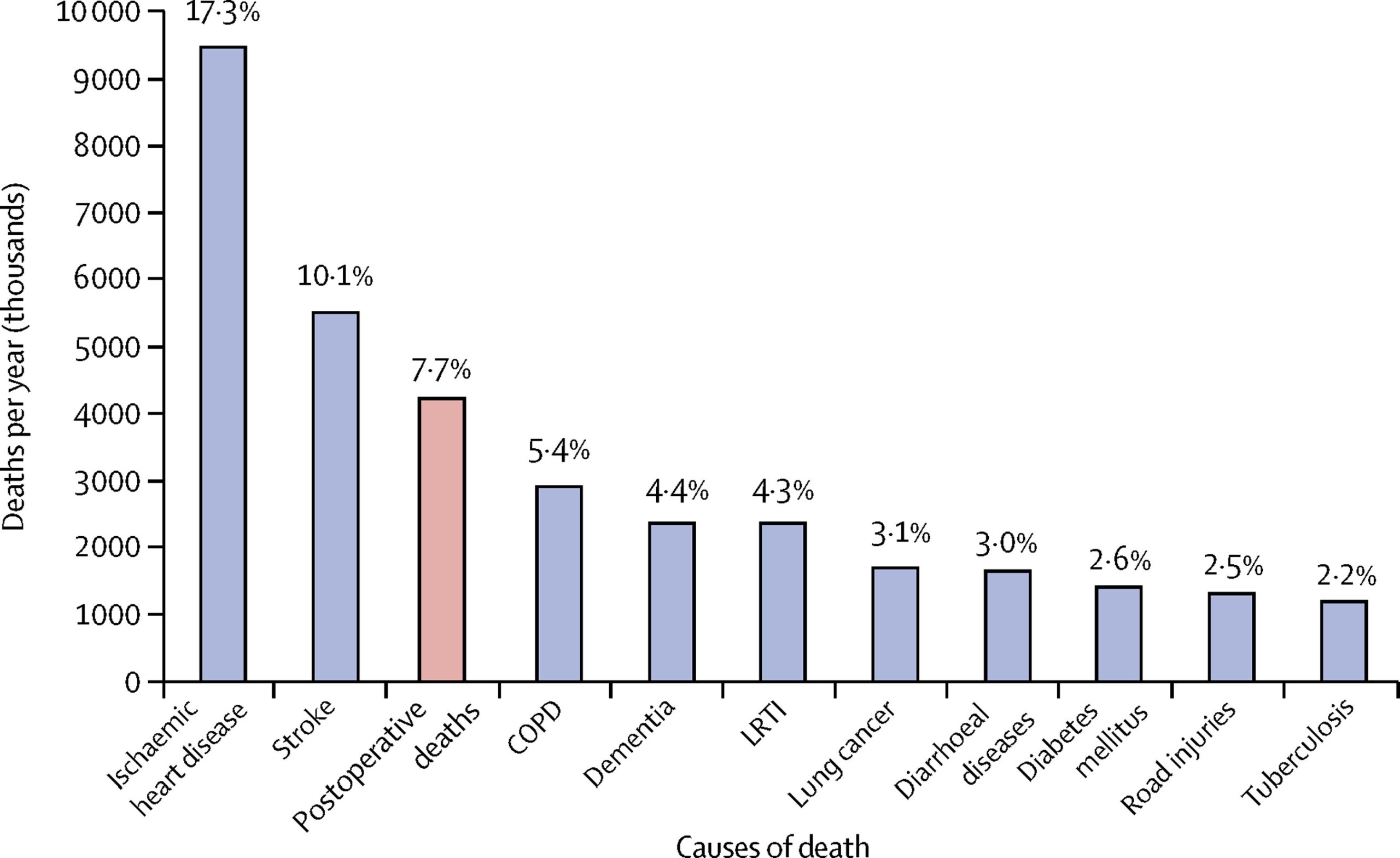 New Lancet Article on Extent of Deaths from Unsafe Surgery Released
In a letter to The Lancet entitled Global burden of postoperative death, researchers from the University of Birmingham have provided new data on the extent of deaths around the world from unsafe surgery, with more than half occurring in low and middle income countries (LMICs).
With 313 million surgical procedures performed worldwide each year, global surgery is fast becoming a priority in improving healthcare systems in LMICs. The World Bank recently stated that access to safe, timely and affordable surgical care is one of the most cost-effective health interventions that can be achieved, but has been often overlooked as a major global health issue.
The data provided by a team made up of Drs. Dmitri Nepogodie, Janet Martin, Bruce Biccard, Alex Makupe and Aneel Bhangu, shows that 4.2 million deaths worldwide occur annually within 30 days of surgery, with more than 50% of these deaths occurring in LMICs.
"This Lancet study has sought to provide more robust and data-driven numbers to our original estimates of total global postoperative mortality, and it is 4 times higher than we originally thought" said Lifebox Clinical Advisor, Dr Tom Weiser. "Importantly, it is not trying to claim causality or even association, but rather simply trying to point out a huge and under-recognised area for massive improvement".
While more studies into deaths from unsafe surgery are needed, it is impossible to ignore the devastating consequences that can occur, when operating rooms in LMICs, do not have the correct equipment, tools, and resources needed to carry out a safe operation.
Dr Weiser noted: "we can make postoperative mortality zero if we stop operating, but that is not the point. The point is rather that with improvements in perioperative care and teamwork – the things we stress at Lifebox – we can do much better."
On social media, the article has been attracting huge attention from the global health world, with Lifebox Chair Dr Atul Gawande highlighting the study and calling for the need for stronger safer surgical strategies.  
Read the article in full here.