According to OK Links, the amount spent on healthcare per person per year in Tanzania would buy one cappuccino in the UK.
Maybe you're reading this blog while you have a cup of coffee. Certainly the author must admit that she's got one to hand right now. It's impossible not to be shocked again and again by such comparisons – and to delight in partnerships and organizations that grow out of the divide to support each other.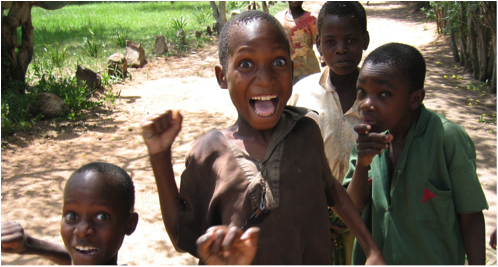 Recently Lifebox donated three pulse oximeters to OK links, a network that joins staff at the Oxford Radcliffe Hospitals NHS Trust (ORH) in the UK with colleagues at the Kilimanjaro Christian Medical Centre (KCMC) in Tanzania.
"The equipment was received with overwhelming joy," explained Consultant Paediatric Surgeon and Clinical Lead for Paediatric Surgery Kokila Lakhoo, the Oxford-based OK links coordinator. "We used it in theatre and it was also very helpful in the neonatal unit as they have no monitoring there."
The anaesthetic clinical officer in the photo is a trained clinical officer, rather than a qualified medical anaesthetist. Like the majority of anaesthesia providers in low-resource settings, he graduated from what training was available and built up his skills on the job, carrying enormous responsibility. KCMC is a 450 bed hospital, providing care for 11 million people in northern Tanzania, and he does anaesthesia for all the children at the hospital. He also works with a flying doctor, and the pulse oximeter will help him safely anaesthetize and monitor patients in the most remote areas. We are honoured to be able to provide him with this essential piece of kit!
"More African healthcare workers could benefit from short visits to Oxford to learn specific skills, [while] KCMC can provide valuable experience for UK health professionals at all stages of their careers," says the OK links flyer. "There is virtually no limit to what can be done."