Michael is a senior anaesthetist at the Children's Hospital at Westmead and St George Hospital, Kogarah, in Sydney. He's also Chair of the Overseas Aid Committee for ANZCA, serves on the Overseas Development and Education Committee in the ASA, Chair of the Paediatric Committee of the WFSA, and adjunct Professor of Anaesthesiology at the University of Papua New Guinea.
How did you get into global anaesthesia?
Anaesthesia is a very collaborative specialty – you go to anaesthesia meetings, visit hospitals, and people are always very welcoming. We have to be! We work with nursing staff, the surgeons, the porters – it's a team thing. I like to call it 'operative medicine' – something we're all involved in.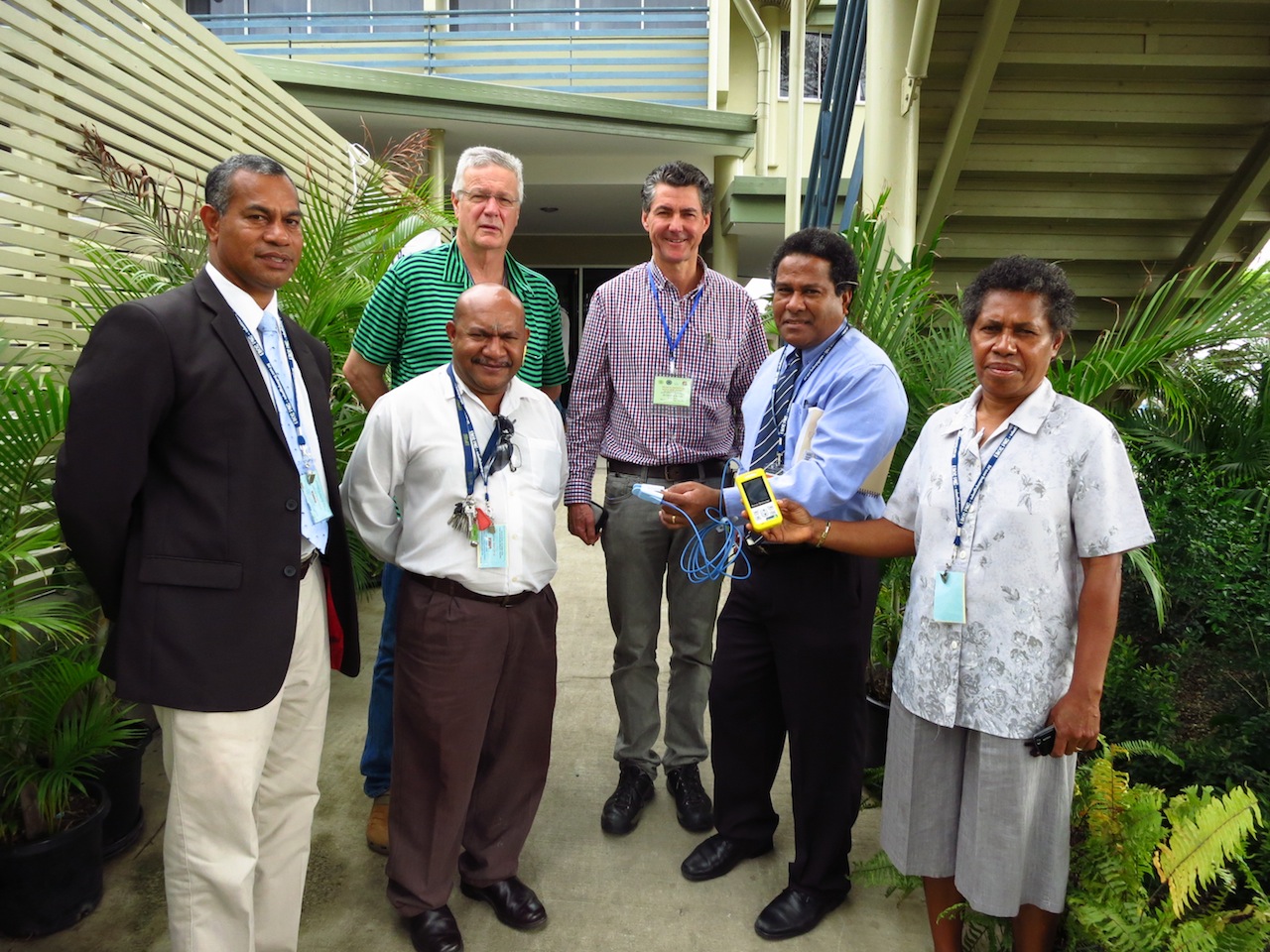 I first worked in Papua New Guinea as a medical student and gave my first anaesthetics there in the Southern Highlands using ketamine. Later, my involvement started slowly but surely and it kept growing: we've been working with colleagues in Papua New Guinea for 16 years now, to provide paediatric anaesthesia and develop specialty anaesthesia training. Because you work closely with people you become friends as well as colleagues.
Every year now the PNG anaesthetists are faced with more complex operations, challenging themselves for their patients, we aim to help and support them with this.
What are some of the ways that anaesthetists in Australia are playing a global role?
We've seen all the data from the Lancet Commission on Global Surgery, about 5 billion people lacking access to safe, timely and affordable surgical care. But the numbers blow even medical people out of the water when you tell them.
We did a survey through ANZCA and found that 22 percent of Australian and New Zealand anaesthetists have worked in an LMIC at some point in their career (either clinically or teaching), and 9 percent were currently involved, many in the Pacific region. The Pacific LMICs cover huge areas, and some are still amongst the lowest-resourced on the planet, akin to Sub Saharan Africa.
When people who work primarily in a more affluent system first start working in a resource-poor setting, it's of course a real challenge. In Australia have a lot of research opportunities. We go home to a well-staffed and equipped system, with a whole bank of monitors to rely on to care for our patients. But in resource-poor settings, our colleagues have to use spectacular clinical judgement in very challenging cases, often with very little or no monitoring.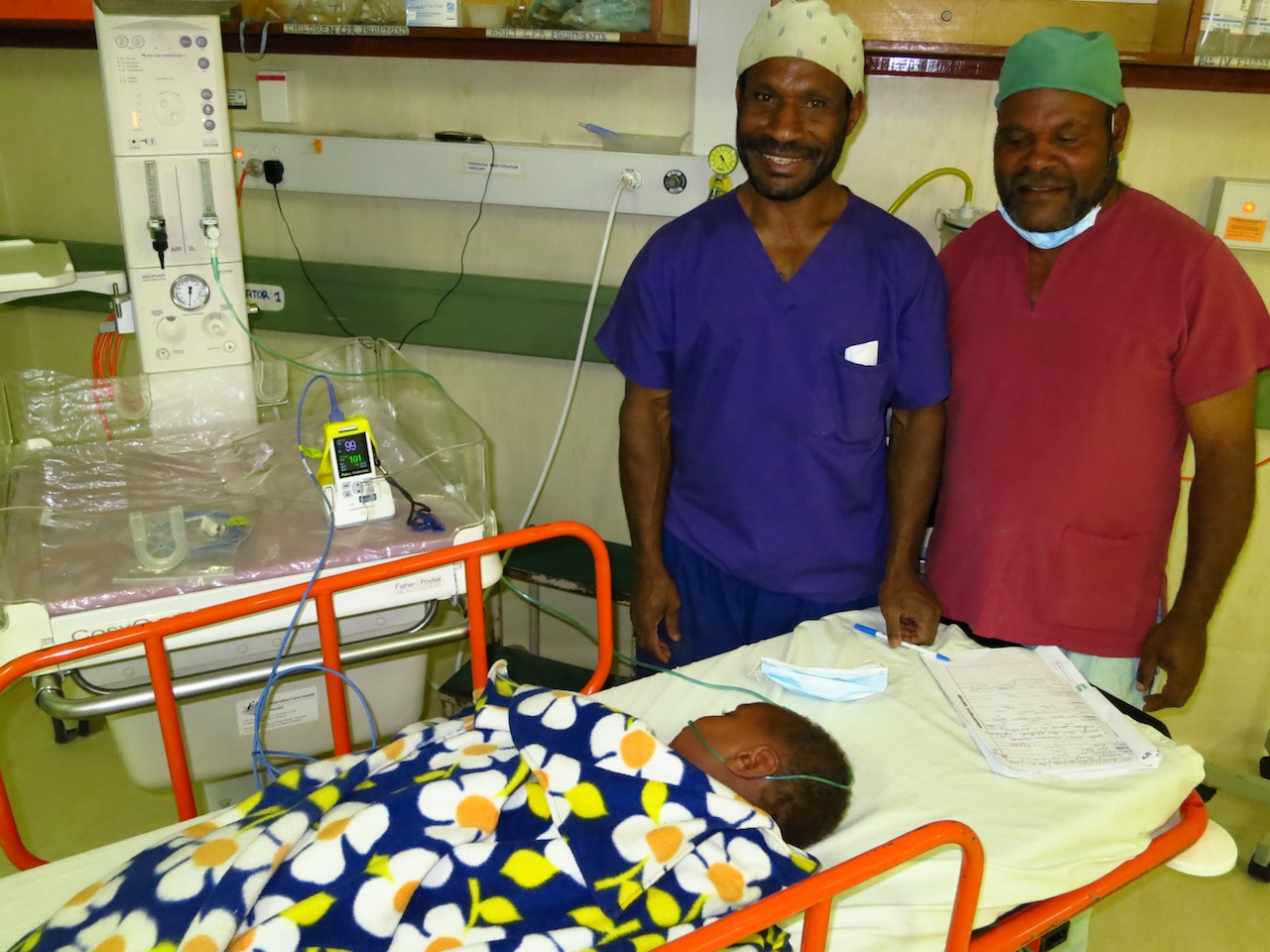 How have you seen pulse oximetry spread during your career?
Pulse oximetry is now a bread and butter tool – in anaesthesia it's been spreading since the '80s, and it has revolutionised care globally. But we're still becoming aware of better uses of oximetry in the whole perioperative period.
And I think that's why Lifebox fills that niche – it's a global oximeter, it can be used by anybody, anywhere and on any patient. And not just in the perioperative setting – we've increasingly seen in Papua New Guinea the need and the request from staff to use oximetry to monitor sick patients outside of the OR.
Things has occurred, especially in paediatrics. You'll be on a paediatric ward with 50 sick kids, so many facing pneumonia – one of the greatest childhood killers. But there's a wealth of research that can be done, and pulse oximetry is a tool that can be used for research in any setting. That's the strong message that came out of some work in Papua New Guinea from Dr Trevor Duke where simple pulse oximetry and oxygen supplied from a concentrator can decrease mortality by 35%: that why it is the simple things which work really well.
Why is the Lifebox oximetry programme so valuable?
All clinicians are passionate about the safety of their patients. In a lot of remote settings, pulse oximetry is a technology that just doesn't reach patients in remote villages. We take pulse oximetry for granted – the patient safety study in Australia a few years ago proved that the first monitor that should go on a patient having anaesthesia is a pulse oximeter, and the last one that should come off is a pulse oximeter.
There isn't just one type of hospital – whether it's a basic facility that only has access to ketamine anaesthesia, or one that provides a full range of anaesthesia – in a low-resource setting it's very likely that the power will still cut out. And when there's no power, you still need Lifebox to provide patient monitoring safely and reliably.
How is Lifebox: Australia and New Zealand (LBANZ) growing and making a difference?
It's going really well – donations are generous, and filling a need – but it's also true that need is growing, as we become aware of the increasing requests to support safer surgery and anaesthesia in the Pacific and wider region.
So far LBANZ has helped to distribute 500 Lifebox oximeters and they're making a huge difference. It's a given. I think of some of the sick children I have anaesthetised in Papua New Guinea over the years – we wouldn't have been able to do the operation without a Lifebox oximeter, and care for them properly postoperatively too.
Recently we heard from a hospital in Alotau, on the tip of Papua New Guinea. There are no consultant anaesthetists there, just two junior residents and the nurse anaesthetists – and some Lifebox oximeters donated via LBANZ. There's no other monitoring available for all patients – and they support the staff doing life-saving operations.
Why is the WHO Checklist so important?
The Checklist is the thing that makes us look at the big picture: the patient coming into theatre. That's so important: not just oxygenation, but assessing the airway, blood availability, correct side surgery, antibiotics – all these things which are so critical for getting every procedure done correctly.
We're all human, everyone makes mistakes. The Surgical Safety Checklist will save your ass one day. I don't mean to put it like that, but it's the truth. We've all been in situations where it's picked something up and avoided a potential complication.
Ideally we should all live within two hours of getting a hospital, but in a lot of countries, that will never happen. Populations are really rural, and something relatively simple, like Lifebox can make an enormous difference. We can't change the landscape of where people live, but we can certainly make things better and safer for them where they are.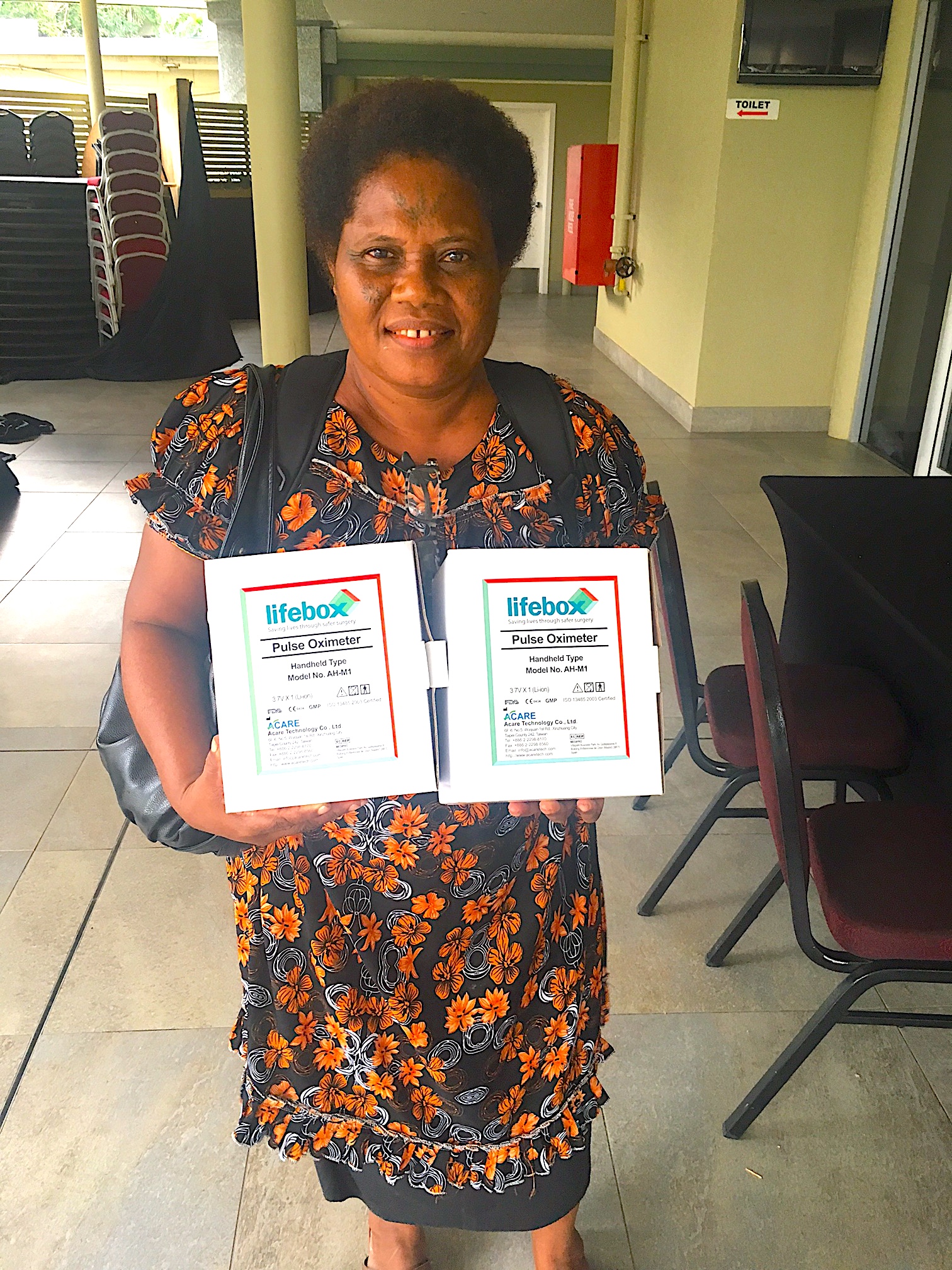 Donate here to support Lifebox: Australia and New Zealand. Contributions may be tax deductible.