Thank you for visiting the Lifebox Foundation blog.
Please check as appropriate:
          1. I like eating cake
          2. I like making cake*
          3. I believe that no patient should die from unsafe surgery
If any of these statements apply then – hi there! – we've got an idea for you.**
On behalf of our co-founder the AAGBI, Lifebox is proud to introduce…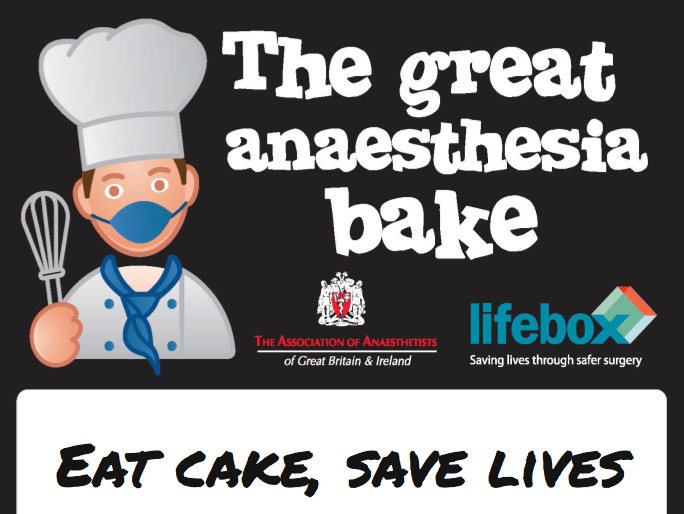 The AAGBI is challenging anaesthesia departments around the UK to get in the kitchen, get baking, get – er, out of the kitchen again, and host a hospital bake sale to raise funds for Lifebox.
Today in more than 70,000 operating rooms worldwide, surgery is taking place without any monitoring beyond a blood pressure cuff or a finger on the pulse.
Life-saving operations – emergency c-sections for mothers locked in obstructed labour, trauma care for children struck down in road traffic accidents – become life-threatening ones, because vital safety checks aren't carried out, and essential equipment isn't available.
Download this handy pack and make a difference.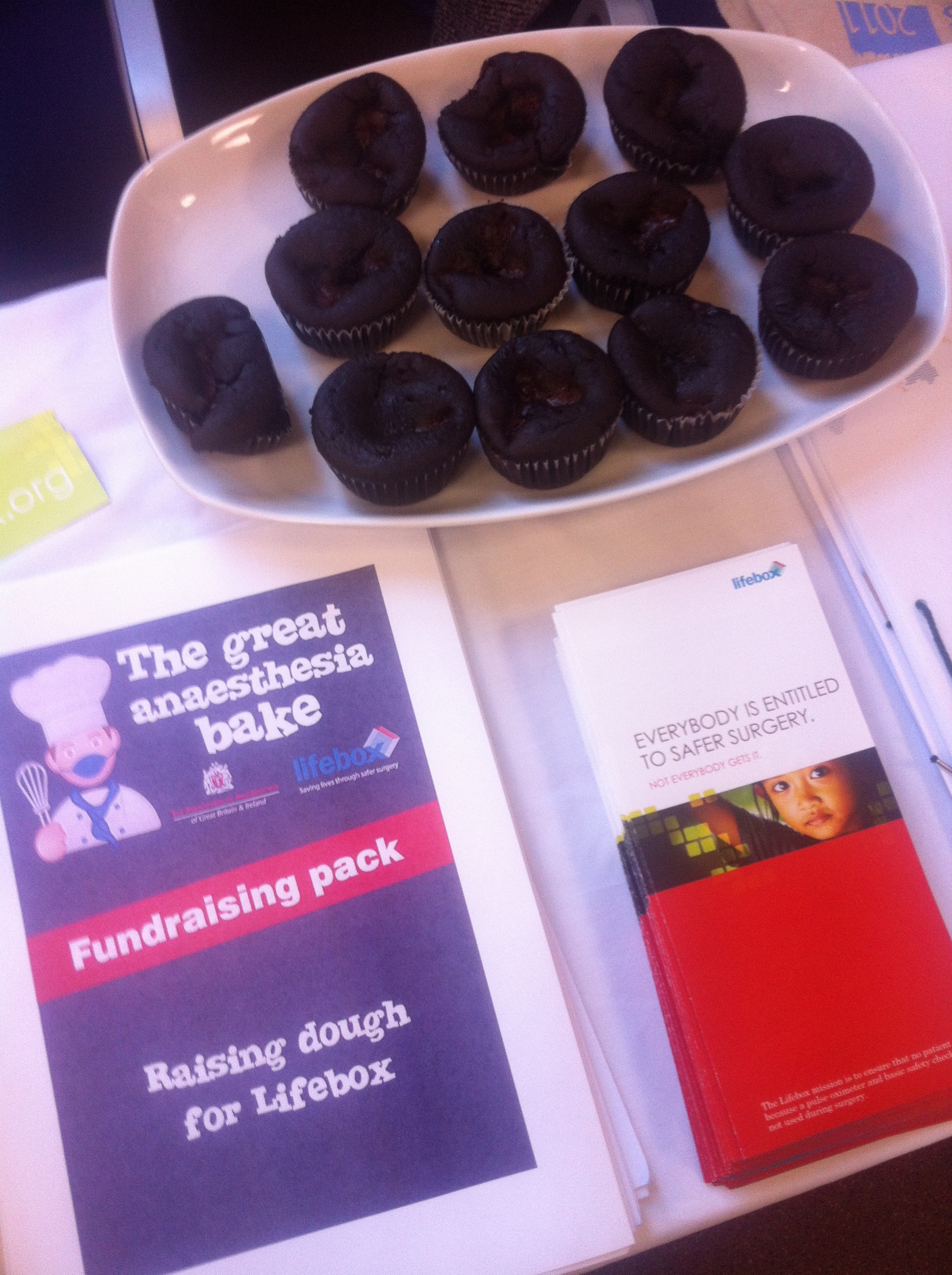 Just £160 will enable Lifebox to send a pulse oximeter directly to the door of any hospital in a low-resource country where surgery is taking place without pulse oximetry monitoring.
Your cake making/buying/eating will help us to host training workshops for anaesthesia providers in pulse oximetry and the WHO Surgical Safety Checklist.
If you attended the GAT conference in Oxford a couple of weeks ago you'll know that the Great Anaesthesia Bake is already underway!
Committee members prepared (and even more impressively, traveled long distances with) a first class array of treats to be judged by anaesthesia and the BBC's own consultant Dr Daniele Bryden.
(Although not before our pulse oximeter found time to style and shoot in its own Pirelli calendar…)
We even spotted a very presidential-looking entry, a sturdy, signed Victoria sponge celebrating the AAGBI's last great fundraising venture for Lifebox.
At 3 in the afternoon Dr Bryden paced the table, cutting scientific (but elegant) slices from each entry.  After a short confab, she announced the winner:
Elaine Yip's cardamom cake with pistachio and orange icing was pronounced "unusual and distinctive".  The CT2 found her cake in a Hugh Fearnley-Whittingstall receipt, but the stickily delicious icing was her own paired invention.
Judges agreed that the propofol molecule dusted on top was a particularly special touch.  (Stay tuned for an interview with the baker herself!)
Judging from the scene 15 minutes later, it looked like GAT attendees agreed with the choice – and all the other cakes too.   They razed the table to crumbs, and raised £48 for Lifebox in the process!
The Great Anaesthesia Bake is running until the end of August (at the AAGBI annual congress), so you have plenty of time to get your own inspiration and  your department on board.
Over the next few weeks we'll be tweeting updates at #greatanaesthesiabake, sharing photos cakes, receipts and all the baking secrets we can get our hands on – as well as updating you on the difference you're making to anaesthesia providers and patients worldwide.
This is a delicious, flagrantly non-nutritious way to help your colleagues on the frontline of the surgical safety crisis.  Please join us – and remember (click the photo):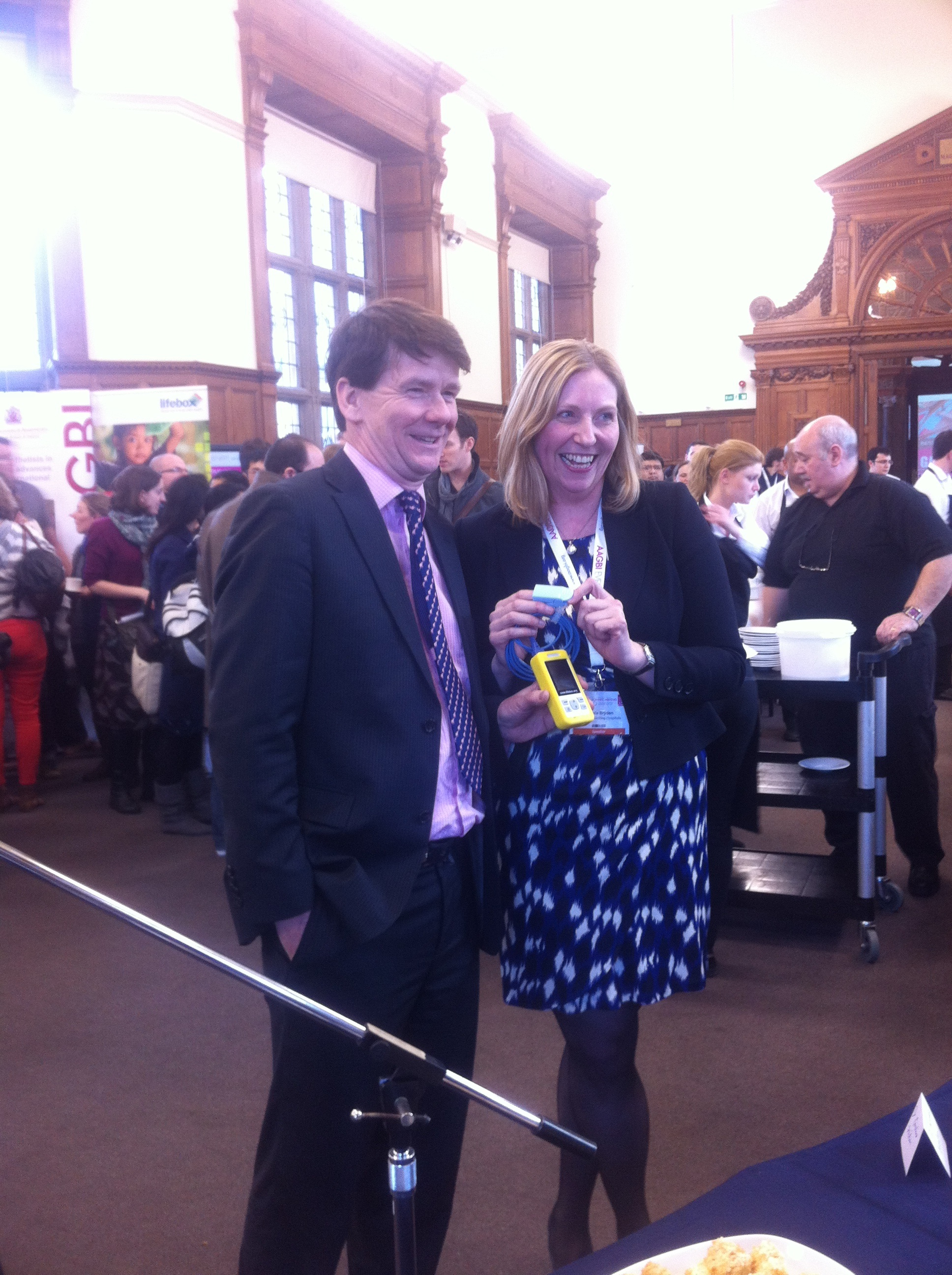 – – – – – – – – – – – – – – – – – – – – – – – – – – – – – – – – – – – – – – – – – – – – – – – – – – – – – –
* option 2b) I like making cake and often bring baked goods in to the department, but never make people pay for them, and it's about time that I do
** Or all three?  There must be a reason this was @safersurgery's most popular Tweet ever: