RCoA: Patient Safety in Perioperative Practice
For the second year running the Royal College of Anaesthetists (RCoA) has made a commitment to support our safer anaesthesia work worldwide through their annual Patient Safety in Perioperative Practice event, to be held on Wednesday 20 July.
This one day conference, hosted in collaboration with Lifebox advocate Dr Haresh Muchandani, focuses on improving perioperative practice and empowering colleagues to give the best care.
Last year this event raised over £1,200 to support colleagues and patients in low-resource settings.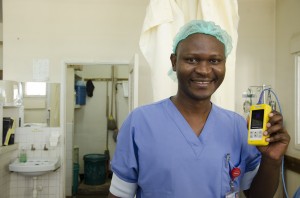 We're delighted to be back on the programme this year, and grateful to the College who will donate £25 for every delegate attending to Lifebox.
There's still time to register – book your tickets and learn more about the day here and follow #PSPP2016 on Twitter for more updates.
On behalf of all of us at Lifebox a huge thank you to the RCoA!