RCOG takes Lifebox to Addis and beyond
So we were thrilled to join forces with the Royal College of Obstetricians and Gynaecologists (RCOG) on their recent trip to Addis Ababa, Ethiopia for  the 1st FIGO Africa Regional Conference of Gynecology and Obstetrics, raising awareness of RCOG's work and introducing Lifebox to colleagues holding women's health in their hands on the frontline.
Dr Paul Fogarty, Senior Vice President for Global Health led the team from London for a week of workshops, guidelines…and a competition!  Visitors to the RCOG stand were invited to complete the Lifebox needs assessment form, and those eligible for donations were entered into a raffle to receive a pulse oximeter from Lifebox.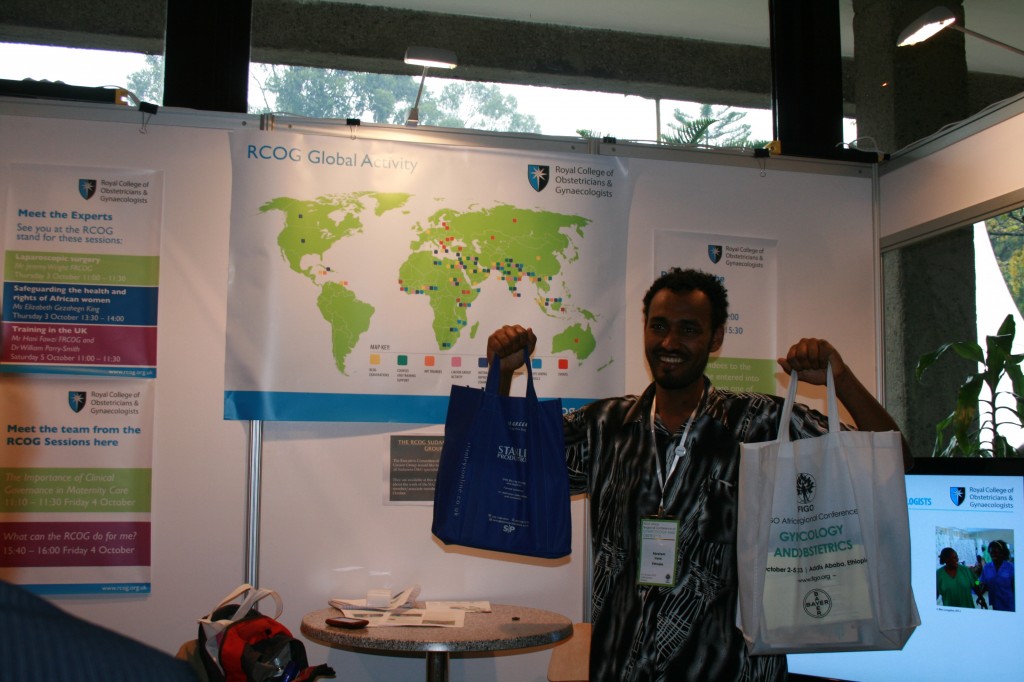 Nurse Abraham Irena was the happy winner, and told the RCOG team that the oximeter would be an enormous help in saving more lives.
But there are many more facilities and providers who need additional equipment and training to give their patients the high quality of care that they strive to, under enormous pressure.  And there are many more women who need the kind of care and support that FIGO and RCOG are working to provide.
With the launch of RCOG's new Global Health Strategy we're excited to see this need and these voices getting answers – and to work with our colleagues to join our voice in a global health chorus that is going to get louder and louder and louder…