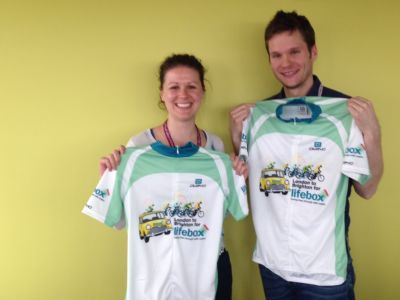 If you pay attention to the Lifebox latest news, you'll recall that this oximeter and this car share a birthday as well as a favourite colour.
What better reason do you need for a cycle!
This Sunday, we'll be cheering on our friends as they zip up their London to Brighton for Lifebox shirts and join 2500 classic Minis on the way to the coast.
This isn't Sunday driving – they're raising funds for essential equipment and training for colleagues in low-resource countries where, even with the ocean in sight, it's never a day at the beach.
To read more about why pulse oximeters are 'the secret to surviving surgery' check out this National Geographic article here – and to make a life-changing donation, click here.
We'll be following along the way at #LifeboxesforRio – keep a look out for Mini hijinks along the way!