Reducing surgical site infection in Ethiopia
Addis Ababa, Ethiopia: The Oromia Regional Health Bureau (RHB) took a significant next step in its drive to make surgery and anaesthesia safer for tens of thousands of patients in the region, expanding the Clean Cut surgical site infection (SSI) reduction programme with partners in Minilik II Hospital, St. Peter's Specialized Hospital, and the Fitche cluster of hospitals.
SSI remains one of the most common causes of serious complications and mortality following surgery. Reducing the causes of surgical infection is a priority in the Federal Ministry of Health's flagship initiative 'Saving Lives through Safe Surgery' (SaLTS) which launched nationwide in 2016.
Clean Cut is a facility-based, six-month quality improvement intervention which supports hospitals in achieving some of the life-saving components of SaLTS. It uses the WHO Surgical Safety Checklist and works with the entire operating room team — surgeons, nurses, and anesthesia providers — to improve compliance on the most critical infection prevention standards, proven to reduce risk.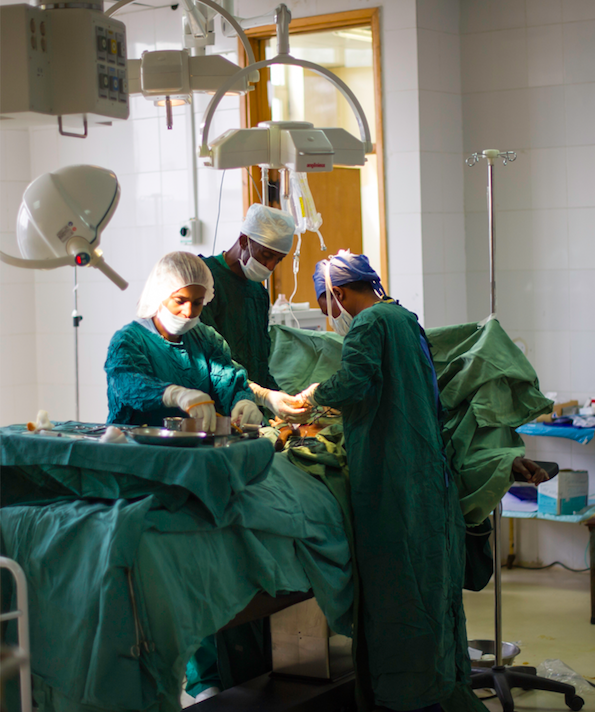 Dr Hassen Bashir from the FMoH, welcomed more than thirty clinicians, partners and teams from participating hospitals to Addis Ababa on 17 Makawit 2010 (26 March 2018), for the launch of the first phase of Clean Cut training.
"Teamwork, knowledge and compliance all improve when clinical staff work together to address the challenges of surgical site infection," explained Dr Hassen. "We are proud to support the expansion of Clean Cut, which supports several objectives of the Ministry's SaLTS programme to help make surgery safer for everyone."
Clean Cut was developed in partnership with Ethiopian teams and Lifebox, an international non-governmental organisation founded in 2011 by leading medical professional organisations to improve the safety of surgery and anaesthesia globally. Clean Cut focuses on three areas key to reducing surgical infections: data collection, compliance with surgical safety best practices, and improving teamwork. Clean Cut is funded in part by Assist International and the GE Foundation, as part of Safe Surgery 2020.
Results from the first implementation in Jimma last year showed dramatic improvements in compliance with infection prevention standards, including a 180 percent improvement in hand hygiene prior to surgery and a 92 percent improvement in proper timing of antibiotics.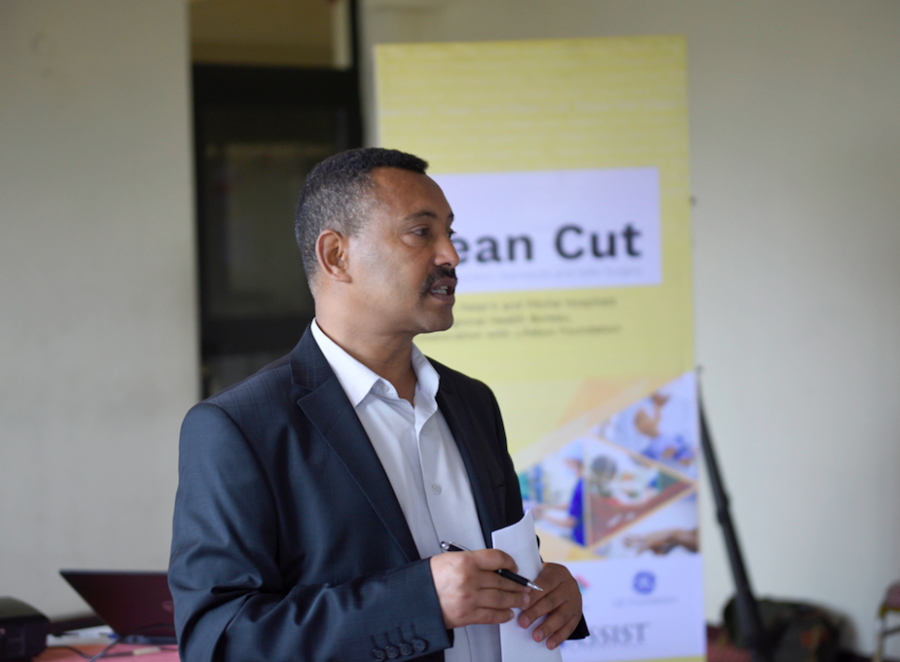 "No one person can make surgery safer, and each member of the operating room team has different expertise that they bring to infection reduction," said Dr Thomas Weiser, Lifebox trustee and one of the Clean Cut leads. "With its focus on site-specific data, processes and teamwork, Clean Cut helps to identify each hospital's challenges for surgical site infection – and solutions that can help to save lives."
For more information, please contact Sarah Kessler: [email protected]