A report from Manchester MedX 2017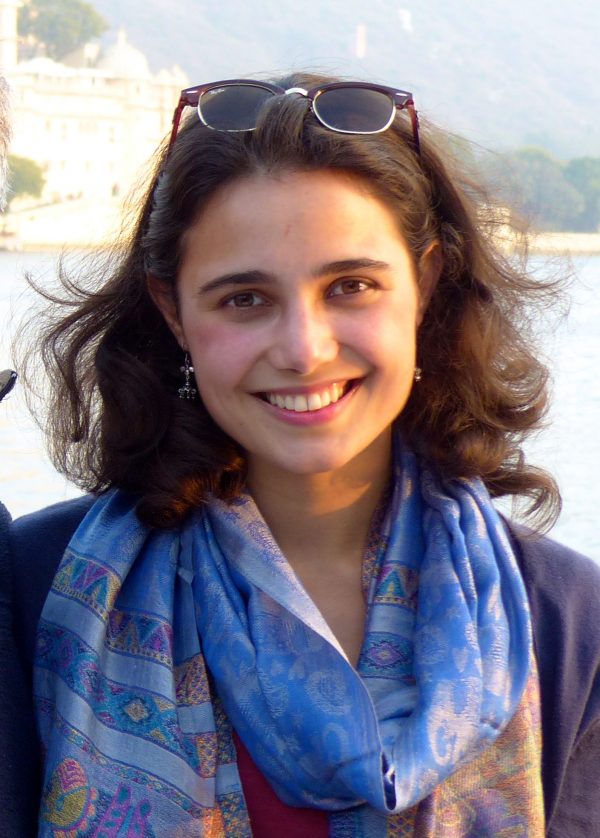 In March, I had the opportunity to help run a workshop for Lifebox at the student run MedX Conference in Manchester. The theme of the conference was the 'Future of Healthcare', a topic which inspires not only medics. With over 300 delegates, the conference was a melting pot for new ideas and a chance to learn about new innovations taking place in medicine throughout the world.
Myself and Professor Bashford (Emeritus Professor, Keele University and Lifebox speaker), gave two workshops throughout the day to groups of medical students, school students and the general public.
Our workshop focused on painting a picture of the landscape of Global Surgery and explaining the role that Lifebox plays. Delegates were astounded by the global disparity – particularly that over 70,000 operating theatres worldwide still lack basic monitoring equipment (which Lifebox provides).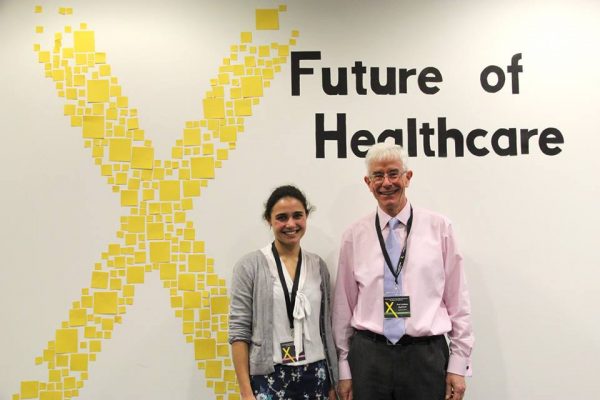 We set the groups tasks to work through in order to highlight the key challenges faced by global surgery. One group were exploring the challenges faced by a rural hospital in Rwanda. Key questions included what are the most common surgical operations carried out in this area and what do you need to run an operating theatre? It was great to see everyone in the group (all from very different backgrounds), come together to assess what challenges the hospital faces. Some of the key issues that arose were not only the lack of surgical equipment for the hospital, but the importance of good infrastructure in the area; how is an operating theatre going to run without electricity, clean water and road access?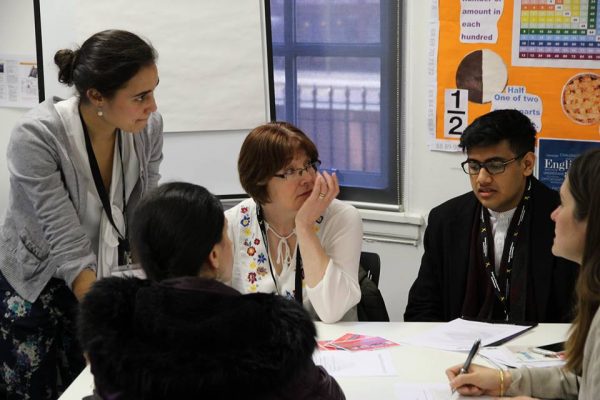 The second group considered the factors facing the ministry of health. Challenges discussed included how the health budget should be distributed to include major surgery and how to fund the equipment needed. Lastly, the third group assessed the factors influencing an NGO, such as Lifebox. This group particularly considered the importance of providing equipment and assistance to hospitals in a responsible and sustainable manner.
The workshop tasks were an excellent vehicle for discussion. As summed up by Professor Bashford, "the delegates, as I expected, provided new and very pertinent insights in to how to make healthcare systems work better for patients everywhere. They were creative and coherent with their feed back to the whole group."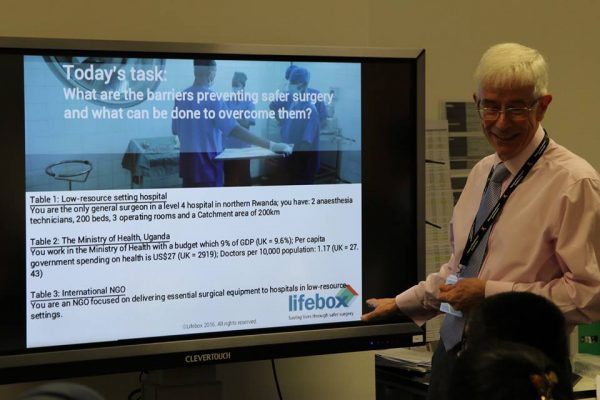 At the end of the workshop we were able to show the group an example of a Lifebox pulse oximeter, which reinforced the need for sustainable, affordable and implementable innovations to help the surgery become safer across the world. Overall, the Lifebox workshop gave the delegates a better understanding of Global Surgery and (hopefully) inspired a new group of Lifebox champions!
Photo© RethinkX Manchester.